Change is constantly felt in the advertising industry. Change is the norm we know. But sometimes, change can be disconcerting. There is a bit of that in the air following at least one highly visible agency closing, in addition to the widespread consolidation taking place in the industry. Let's explore.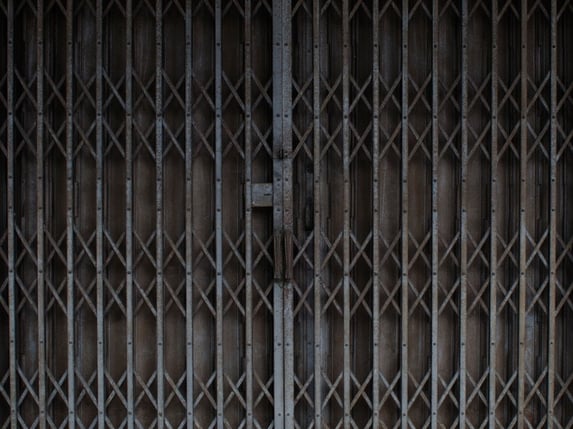 Who's Closing and Who Has Closed Their Doors?
Most notably, the Wexley School for Girls announced it was shutting down recently. In their case, the decision was made not for financial reasons, but because they "...didn't want to grow by chasing work that wasn't fun...to do anymore." Brands taking more work in-house was also cited as a consideration. Wexley follows fellow Seattle agency Creature which closed in 2016 after filing for bankruptcy (The Drum).
Last year, Leffler Agency and Siquis, both out of Baltimore, shut down after several decades in the business. Leffler's owner cited challenges breaking out of its sports niche, among other obstacles. Siquis' owner cited "economic reasons" for the closure. The Martin Agency and Crispin Porter + Bogusky are among those who have recently closed a location while keeping other offices open. These are just the latest closures which came up on a quick search.
Industry Trends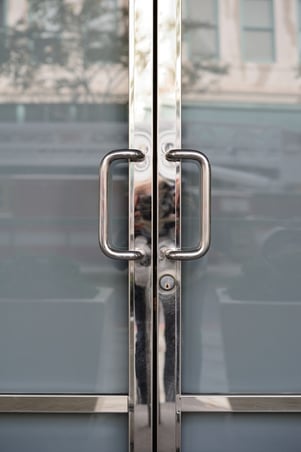 The 4A's created an infographic that charts the number of agencies in the U.S. from 2000 (13,866) to 2013 (13,101), which is a 5.5 percent decrease. During that time, the low was 12,416 (in 2002), and the high was 14,312 (in 2008).
Reports on the latest Bureau of Labor Statistics data indicate ad agency jobs decreased by 5,000 last year, and jobs at media-buying agencies haven't grown since 2013. This is noteworthy because—unlike prior dips over the past three decades—the latest dip doesn't follow broader economic trends, but rather, is specific to advertising. If the decrease in jobs corresponds to a decrease in agencies (vs. simply scaled-back agencies), more agency closings may be in store.
Why Do Agencies Typically Close?
In 2015, Chris Lynch wrote a master's thesis on "The Death of the Traditional Ad Agency: Why Traditional, Full-Service Advertising Agencies Crash and Burn," which focused on DMA advertising agencies in the Greater Cleveland area, and included a survey of 59 marketing-communications professions who had worked for, or with, full service Northeast Ohio advertising agencies that failed between 1990-2000.
"Having one account make up more than 30 percent of overall billings...is a recipe for disaster." - Chris Lynch
The main reasons behind the demise of their agencies, according to Lynch's survey:
Poor business management (39%)

Bad economy (21%)

Loss of a major client(s) (13%)

Lack of new business (7%)

Too rapid growth (7%)

Change in media buy (4%)

Inappropriate succession plan (4%)

Breakaway talent starts new agency (3%)
Contributing factors for closing or downsizing an ad agency, according to Lynch's survey (multiple answers allowed):
Lack of new business (71%)

Loss of major client(s) (60%)

Bad economy (45%)

Poor management (41%)

Agency culture shift (36%)

Succession plan (28%)

Change in media buy (17%)

Failed merger (14%)

Too rapid growth (12%)

Breakaway new agency (12%)

Other (17%)
In case studies of four key full-service Greater Cleveland ad agencies that closed during the 1990's and early 2000s, Lynch concluded certain factors were responsible for each agency's closing. Worth noting is that poor management is listed as a key contributing factor in each agency's closure, a point which is further supported in Lynch's thesis.
Key reasons for agency demise:
Griswold Eshleman (Griswold)
Poor management

Lack of new business acquisition

Creative talent departure

Weak account service
MHW Advertising
Poor management

Limited account mix

Lost major accounts

Media commissions hid actual account revenue loss
The Jayme Organization
Poor management

Weak leadership succession plan

Too aggressive growth

Misplaced focus in consumer business
Meldrum & Fewsmith
Poor management

Failed agency merger

Creative talent departure
In his conclusion, Lunch identifies a list of events that "seem commonplace" when agencies fail:
Loss of a large account(s), leading to rapid decline in billings

Denials of problems by senior management, while they quietly lay off staff

"Star" talent (the best, the brightest remaining staffers) abandon ship

Mid-level executives try to buy out senior partner(s) or push their leaders out

Remaining personnel try to merge leftover assets and clients with another agency

Whoever is left "in charge" locks up the doors (and often, leaves creditors and employees holding the bag)
How Can Your Agency Avoid Catastrophic Failure?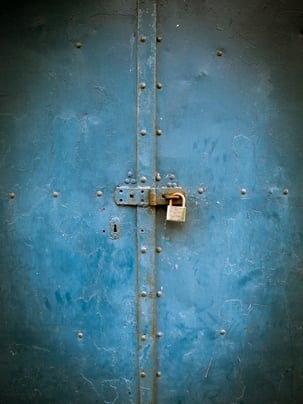 To avoid failure, Lynch writes that agencies need contingency plans, a cross-section of clients, a rainy day fund, and far more effective business management. How would you grade your agency on those factors today?
As lack of new business development was identified as the number one most common contributing factor to closing or downsizing an agency, it is critical to ensure you have this area covered through some combination of internal and external resources.
Considering Closing Your Agency?
Hubspot just released their 2018 Agency Growth Report, in which 26% of respondents indicated they had considered merging with another agency, 21% had considered selling their agency to another agency, and 8% had considering closing their agency down — just in the past year. 57% of respondents also indicated their agencies had less than three months' worth of cash on hand to cover expenses in an emergency, putting them in a precarious position. About one-third of the agencies surveyed had one month or less worth of cash on hand to cover expenses. The survey respondents included 763 people from English-speaking countries around the world, with 621 of them being from the U.S. 70% of respondents were at the director level or above.
In 2011, Modernista's Gary Koepke wrote an article for AdAge, "Closing an Agency is Harder Than Starting One," in which he listed eight signs that it's probably best to close up shop:
Nobody wants to admit things are bad.

Staff begins to depart for other agencies.

Your 8-year-old-daughter asks "What's wrong?" every night.

Projections aren't being met, and overhead is tipping greater than revenue.

In pitches, other agencies tell the client you're going out of business.

When you do win business, it's often only the smaller fish, not the big ones.

You start having conversations about M&A or bank loans.

You have this nagging feeling things aren't getting better, and it doesn't go away.
If that sounds familiar, you may be considering the possibility of closing up shop. Last year, Andrew Blickstein and John Mullins authored a post for Harvard Business Review on "Shutting Down Your Business Gracefully." In it, they tell the story of media agency Home Run Media, and how Blickstein (founder and owner) was able to wind down while doing right by four key constituencies: clients, vendors, employees, and himself. If you are remotely considering shutting down your agency, be sure to read the article for a great lesson on how to do it without screwing everyone over.
Otherwise, make some time to boost your agency's grade on the factors that will help protect it from catastrophic failure.
Will 2018 be the year you invest in outsourced new business? Or switch to a better new business partner?
Read more:
Image credits: Agencies closing doors: © iStockphoto.com/Mosas; closed doors: © iStockphoto.com/olaser; Ad agency closings: © iStockphoto.com/Pascal Lagesse