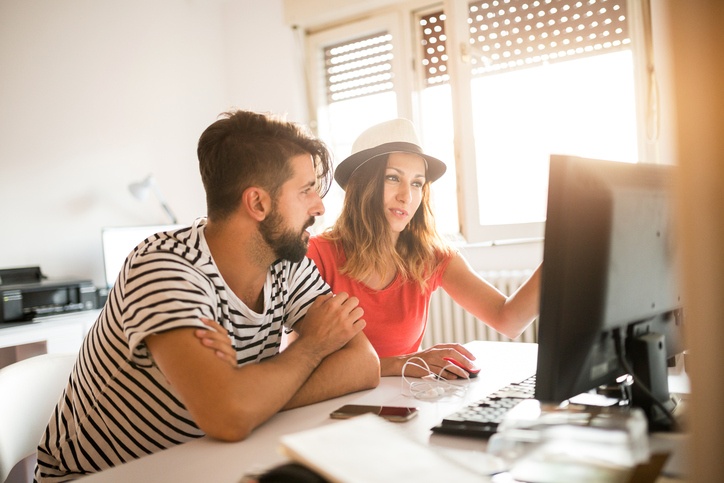 Summer is officially here. Before letting any more of the year pass by, take a pause to assess your agency sales efforts. Often considered a challenging time of year for sales, summer is the perfect time to take stock and reboot—because time is still on your side. If you slow down too much during the summer months and wait for Labor Day to go full throttle on year-end goals, you won't have left yourself very much time.
Are you on track to meet your annual agency new business goals? If not, take steps to turn things around now.
Three things you can do now for agency sales:
Create a referral process
Make referrals part of your repeatable system. If you are like most agencies, you probably already seek client referrals periodically. But chances are, you don't have a formal referral plan. Without a defined strategy and organized execution, your referral initiatives are stuck in the reactive zone and you may miss valuable opportunities. Trying to get a referral in a pinch diminishes the effectiveness of your request.
What can you do? Once you determine that referrals are a priority for your agency new business, be proactive about seeking referrals. Make referral requests part of your regular sales process. Create reusable templates. Integrate referral requests into quarterly account reviews, or after contract renewals, or following a major success — whenever you can build off of a client's satisfaction with your work. Carly Stec, senior content strategist for Hubspot, suggests building referrals into your agency agreements. Whatever you do, make your requests for referrals timely, easy, and pressure-free.
Assess progress towards new business goals
Take stock of your annual goals and plans and see whether you still on track to meet them. Assess your pipeline and YTD sales against your annual goals. Considering factors such as your average sales cycle and your chance of closing qualified opportunities, are you on track to meet your annual sales goals? Where are you falling short? Do you need to step it up to compensate? You should know where you stand against annual goals while there is still time to change what you are doing.
At this point, you should know the answers to these questions:
What opportunities do I need to focus on in the next 30-60 days to get them to close before year end?
Which prospects, customers, and activities are eating up too much of my time? Will they generate enough revenue to make my time worthwhile? Can I dial back on these to become more productive?
Am I behind on my YTD goals? How many more activities do I need to do to make up for that and get back on track? What do I need to do in the next 30-60 days to be where I need to be?
TIP: Don't have a written sales plan? Perhaps you never got around to formalizing your annual goals? Do it now. A partial plan is better than no plan at all. Create a roadmap to guide you. This can be done fairly quickly and will provide the structure and strategy that so many agencies are lacking when it comes to new business.
TIP (for those doing sales activities): If you don't have someone to actively hold you accountable to your sales goals you can do it yourself. Write down the number of contacts (calls, emails, LinkedIn connections, etc.) you need to make each day to hit your weekly targets. Keep your plan visible and refer to it daily to stay on target. Share your goals with a coworker or boss so you aren't tempted to lower your bar.
Get focused on the right opportunities
Lastly, be sure your sales qualification process is articulated and in use. If you want to meet your annual goals, you can't afford to waste time chasing the wrong accounts. Disqualify whoever is not a genuine prospect as soon as you can. Use these tips to eliminate unqualified prospects and spend more time building relationships with the people whose business you want and are able to close. This is one thing you can do that will have a major impact on your ability to meet your year-end agency new business goals.
Take advantage of the traditional summertime sales lull and use it to improve your agency new business position for the rest of the year. The sooner the better when it comes to addressing any sales shortcomings. Today you have the best chance you will have all year of meeting your year-end agency sales goals; as the number of days decreases, so do your chances. What are you waiting for?
Want to grow your agency sales? Download this case study to see how the Duval Partnership worked with an NYC-based creative agency to resuscitate their failing new business program.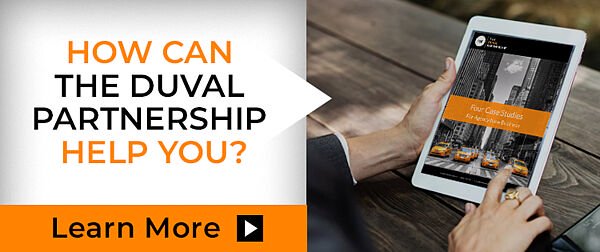 Read more:
Image credit: © iStockphoto.com/miodrag ignjatovic
This post was updated for accuracy and relevance on May 31, 2018.