A botched meeting can happen to anyone, but it doesn't have to. After securing a meeting with a new prospect, don't waste the opportunity by making an avoidable mistake. Use this list of six common ways agencies botch their prospect meetings (and how to avoid them) to be sure none of them happen to you!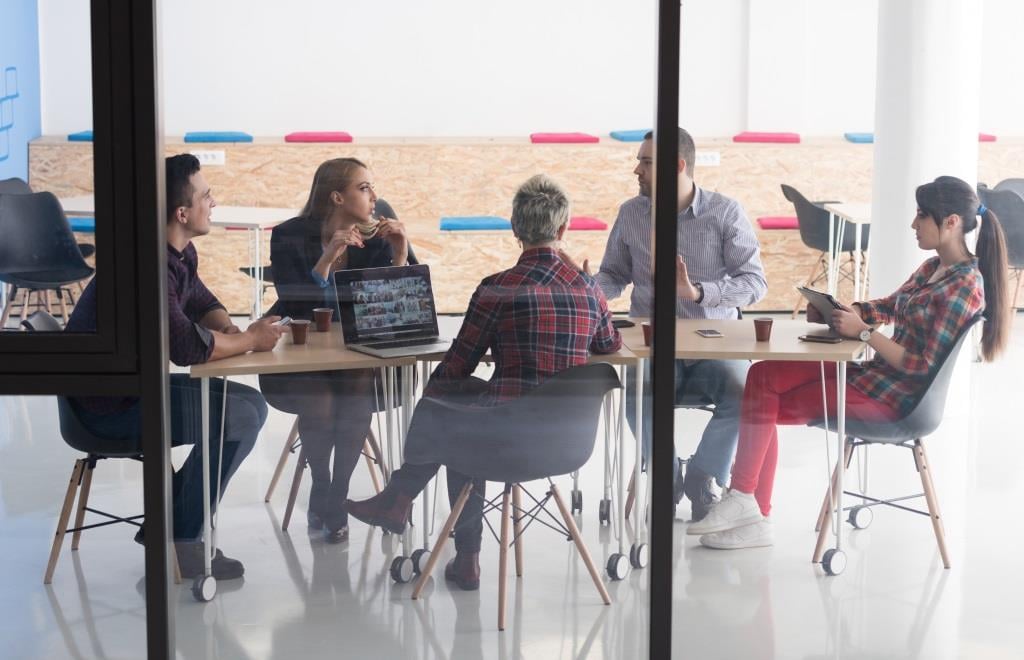 Lack of preparation
Preparation is the most important element in making your prospect meeting a success. If you can't make time to prepare, why even schedule the meeting? Spending a few minutes looking at the prospect's website is not enough; you should be over-prepared.
In the broadest sense, preparation means being ready for all of the common mistakes outlined here, so you can avoid them. More specifically, preparation includes things like setting an agenda and confirming it with the prospect in advance so that everyone understands why you are there and what the meeting will consist of.
Here are some other ways to start a meeting off right before you even get there:
Be sure you know who will be in the meeting and what their roles are
Spend time researching the prospect's industry, recent news, and competitors so that you can ask informed questions and get a better picture of their situation
Come with at least 7-10 prospect-specific questions in hand (not including qualification questions)
Have a plan about how you want this meeting to go, and what you want to get out of it
Communicate that plan with everyone attending the meeting (and it shouldn't be an overwhelming number of people); make sure your team is aligned
Confirm this is a qualified opportunity
Not using an effective questioning strategy
At the beginning of the meeting, do a quick check-in to ask if anything has changed since the prospect agreed to the meeting and confirm that you have their permission to ask questions. That way, expectations are set and buy-in is established from the outset.
A good question to start with is simply what they are hoping to get out of the meeting. This can help you understand the investment and perspective of various parties in the meeting so that you can adjust your strategy as needed.
Without an effective questioning strategy, you cede control of the meeting to the prospect. It's important that you not let that happen and risk losing your equal business stature. Instead, lead the conversation so that you can get the information you need to understand the opportunity. Asking the right questions allows you to extract the prospect's needs and pain points to better match your services to those needs.
Here are some questions you might ask:
Are you currently working with an agency? If so, why are you looking to change?
What can our agency do for you that your current agency can't?
What are you trying to accomplish?
What are your overarching goals?
What does success look like to you?
What are you currently doing (and what have you done) to achieve your goals?
Why are you now exploring alternate options?
You can find additional questions and strategies to use in your prospect meetings here and here.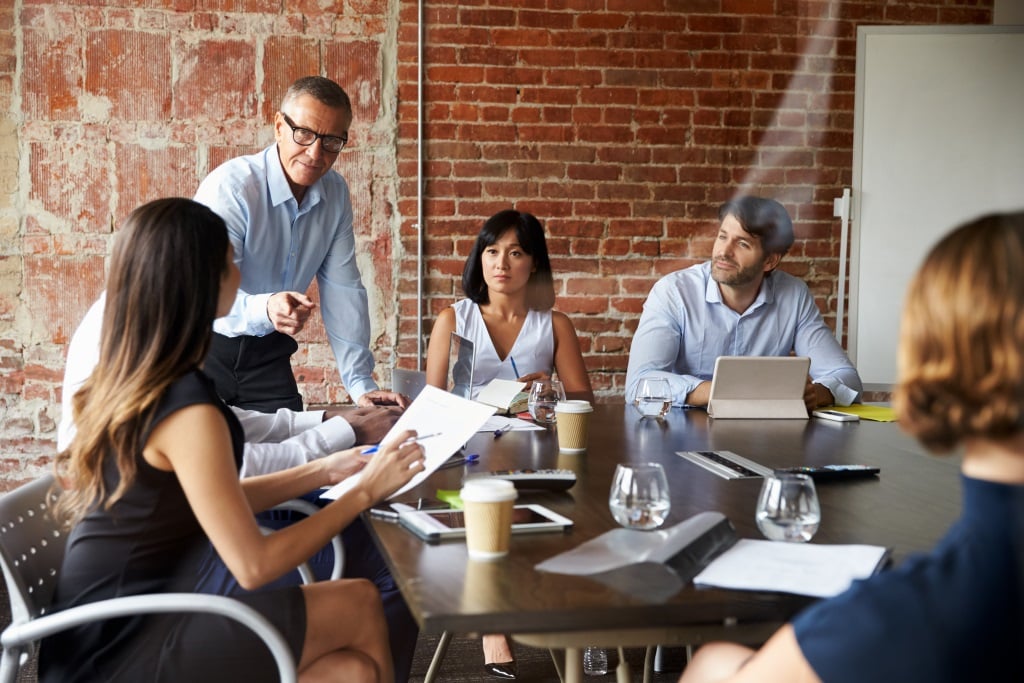 Too intimidated to ask qualifying questions
Sometimes agencies are so grateful just to be in the room that they fear pressing too much with qualifying questions might rub the prospect the wrong way. If things are going well, why upset the balance? But a meeting that keeps everyone happy is not necessarily an effective meeting, which should be the goal. If either party is wasting their time, it should be identified before more time is wasted. Part of that means talking financials. If you haven't already had a discussion to verify budget before the meeting, don't continue to put it off. If they can't afford you, why invest more of your time?
This goes back to the importance of maintaining equal stature with the prospect. You should never sacrifice your power out of desperation or desire to force a fit and secure that business. Sales relationships go both ways, and prospects expect to be vetted. Establish from the very beginning that it is a collaborative process, because while a prospect evaluates your agency, you should also be evaluating them. What you may not realize is that when you fail to vet a prospect, it reveals your hand and says something about how you do business.
If you want prospects to respect the value of your time and expertise, set the bar yourself.
It's also wise to communicate to the prospect at the start of the meeting that it is okay if there's not a match. Their concerns about being impolite or "hurting your feelings" may keep them from providing direct and honest reactions. So give them explicit permission to tell you if it's not a good fit or you aren't the right partner. Ambiguously "nice" responses don't serve either of you well. Make it clear that you can still part as friends even if the business relationship isn't going anywhere. At this point in the game, you should not be fully invested in the expectation that this relationship must work; maintain a healthy degree of detachment.
Making it all about you
One of the things I often point out is that nobody outside of your agency wants to sit through your agency's "sizzle reel." Prospects don't want to waste five minutes of their lives watching your greatest hits played over bad music. They also don't want to listen to you talk at them, delivering a monologue for the greater part of an hour.
Ultimately, the problem comes from approaching the pitch with an agency-centric mentality vs. a prospect-first mentality. Whether it's your agency "sizzle reel," or default 80-slide pitch deck, or just telling prospects all about your agency and why it's great — that's not what prospects are really interested in. And that's what probably 70% of agencies do; it all kind of sounds the same and runs together, and it's a sure way to get prospects tuned out of your meeting. Instead, stop talking. Stop filling up all the empty space by talking about yourself. The entire tone of the meeting should be interactive and conversational throughout.
Approach the meeting as a diagnostic quest to understand the prospect's business instead of as an opportunity to showcase your work and your thinking. Use your questioning strategy and get really good at listening. Control the direction of the meeting by asking the prospect about themselves, about their goals and challenges and the context. Identify their pain points so that you can provide a business solution that achieves their financial goals. They will be much more engaged in the meeting and will come out of it feeling more positively about working with your agency.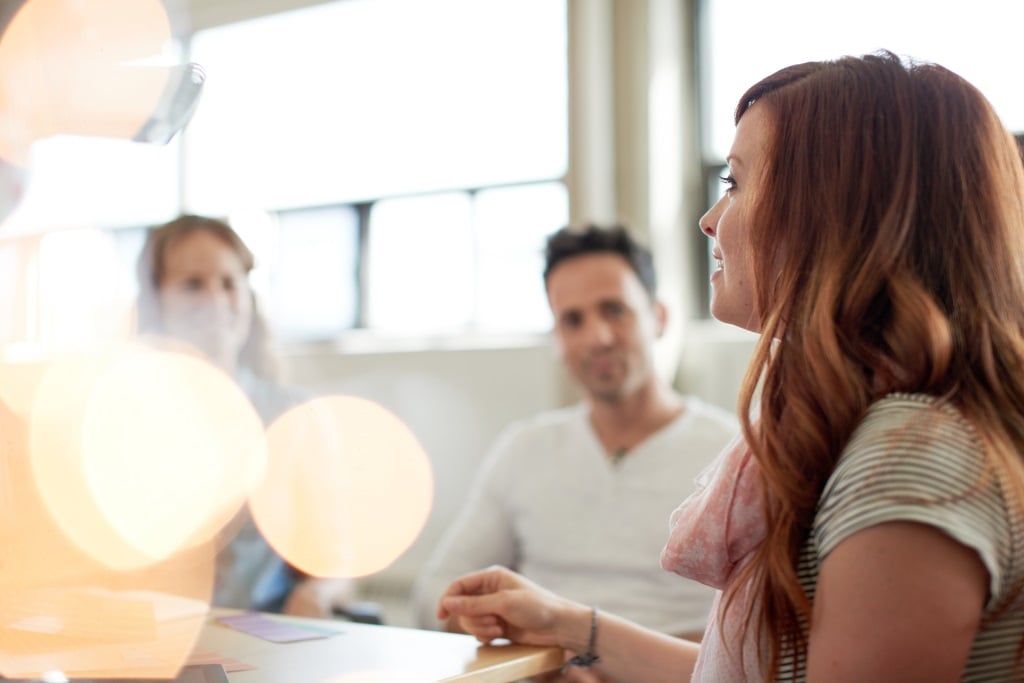 Focusing on creative ideas
I know—it's all about the creative. But we're not talking about a pitch; we haven't made it that far yet. We're talking generally about initial meetings with the prospect, early in the process. At this point, it's too early to give away the "secret sauce." You shouldn't give your ideas away for free, nor should you give them away half-baked, without enough information from the prospect. On the other hand, talking about how you solve problems and deliver results can be both relevant and effective.
Instead of going all-in on creative at this point, talk about things like execution, delivery, problem-solving, and outcomes. The prospect should have an understanding of your process; the context in which you create ideas and how you ensure that they will resonate with their target audience, and further how that translates to their bottom line (i.e., not social media "likes" and "views"). This should involve data, research, and technology. If you keep this brief and contextualize it with examples using the information you've already learned from them about their goals and challenges, this can be delivered in a way that is not agency-centric.
A quick word of caution when talking about your agency's process… If your process is essentially doing "a deep dive" into the prospect's business, interviewing stakeholders, etc., and you don't bring anything substantially more unique to it, be aware that there is nothing proprietary about that approach; it is standard and it's not going to knock your prospect's socks off. So avoid presenting it as if it is unique and proprietary and instead put more focus on their bottom-line business results.
Not confirming next steps
Often, agencies will walk out of a meeting without clearly defined next steps and agreement on who will be doing what. Riding on the excitement of simply having a prospect meeting sometimes causes agencies to overlook plans for what comes next. They can also be overly-cautious about coming across as pushy, especially in the early stages of a new business relationship.

The reality is that it probably took you months to make contact and arrange the initial prospect meeting. Yes, they are busy; so are you. Simply say, "I know you are busy, and I appreciate your time. Can we put a time on the books to follow up with the materials you requested?" Then get a date and time locked down on the spot.
Parting thoughts
Avoiding these six common missteps will serve you well every time. It's not hard to make your next prospect meeting a successful one — whether you end up securing the new business or not. When you reframe your approach and your expectations you will realize better outcomes for your agency.
Do you have additional thoughts, examples, or suggestions? Share them in the comments; we'd love to see them.
Explore more options for new business growth:

Read more:
Image credits: avoid botched pitches ⓒAdobe Stock/.shock; have better agency meetings © Adobe Stock/ Monkey Business; engage agency prospects © Adobe Stock/AYAimages.