You may have noticed I haven't posted a blog recently. Aside from being swamped, I've been waiting and observing. It's been clear for several weeks that any topic other than agency survival in the current environment would be irrelevant for our audience. I didn't want to publish before I felt I could contribute something of substance.
"Believe those who seek the truth, doubt those that find it." — André Gide
These are unprecedented times; the closest parallels are 9/11, The Great Recession, The Great Depression, and the 1918 Spanish flu pandemic. Most of us have only lived through two of those. We are all trying to figure out the "new normal" and our way forward. If someone positions themselves as an expert and tells you how to proceed, be wary. No one knows what's ahead. We can tread with deliberation, but our steps must still be made with care, heightened awareness, and readiness to pivot.
The other day, I joined a Newfangled webinar in which David Baker predicted that agencies will see a 20%–50% reduction in sales. Between that and 90-day payment terms, not every agency is going to come out of this on the other side. How is your agency going to manage that downturn?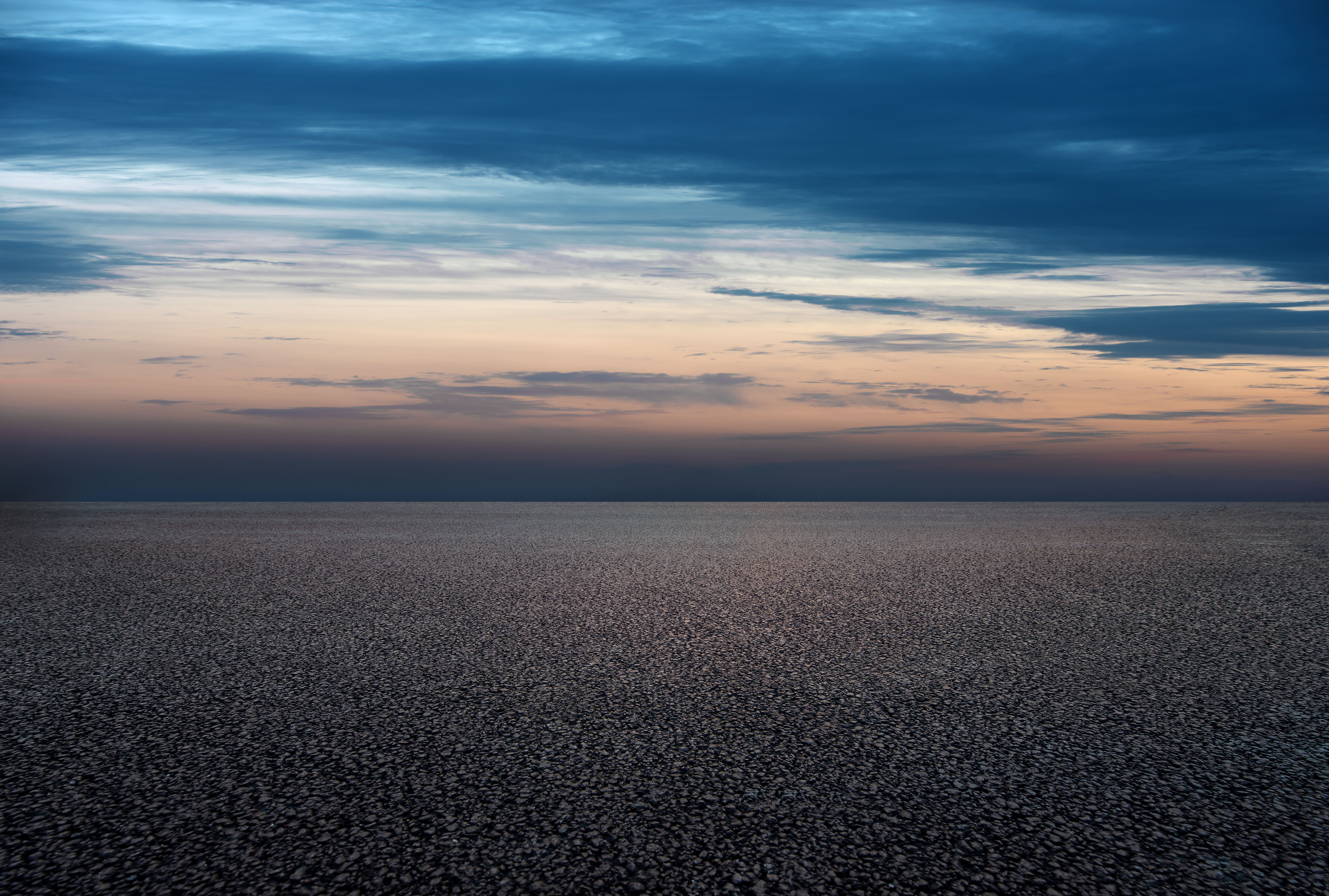 "Appropriate" changes from week to week
Things are changing week to week, and sometimes day to day. Two weeks ago, people weren't even thinking about business; the mood was panicked as everyone adjusted to the chaos of remote work and distance learning. Not to mention functionally losing a chunk of your client roster overnight (as was the case for many agencies who serve travel, hospitality, and entertainment clients, or who focus on OOH and experiential).
At that point, while most of us were strategizing about our next opportunities and making adjustments, operating in the current environment was (and still is) a challenge, as much remains unknown. There were more than a few days where if you weren't pausing your messaging outright, you were (or should have been) handling it with hyper-sensitivity. When people don't know if they still have a job or a budget—or where they will find toilet paper—it's not the right time to make a cold inquiry about new business. Read the room. Some of the tonality issues that apply to brands reaching out to consumers should also be considered by agencies reaching out to marketers.
Since then, the media shifted its focus to economic impacts. The mood changed from a panicked holding pattern to one of mass communication (during which every company I've ever done business with has emailed me updates as to how they are handling coronavirus). At the same time, people began to get their bearings, settle in, and get some clarity on how things might be shaking out—at least near term. People started talking about the importance of agencies' role in driving the economy forward. Instead of being viewed in poor taste, new business got some recognition as a worthy endeavor.
Accordingly, we transitioned to a hyper-focus on opportunity creation in the current environment, not only retaining clients but salvaging pending opportunities and generating future business. Our messaging is still hyper-sensitive, authentic, relevant, and focused on helping. But it's also written with the understanding that our audience has similar underlying concerns, and needs help facing their new challenges right now. If agencies are uniquely positioned to offer such help and they word it correctly, there's no shame in making a new business query now.
With that said, I fully expect our tone will need to change in another week, as the crisis continues to evolve.
How new business moves forward now
I have read so many articles from sales coaches and new business consultants in recent weeks stating that now is not the time to "take your foot off the gas." While I understand what they are saying, and the advice may be well-intentioned, it strikes me as a little tone-deaf. Firstly, it seems self-serving when it comes from a new business professional. Secondly, it implies that we should just continue plowing forward. Revisiting your message and value proposition is warranted. The context of everything has changed.
Just as advertisers need to go back and re-evaluate all elements of their creative with the current environment in mind, so do we have to re-evaluate the messages we are sending out for new business. The tone, the statements, the work referenced, the closing and follow-up references, etc. Most importantly, who are we sending these to, and why?
Before sending an email, ask yourself:
Why are you reaching out?
Why should they care?
What makes this immediately relevant?
What can you offer them?
Those aren't new questions, but the answers now need to be more direct, concise, and compelling. This is not a time to reach for work you'd like to have. Now is the time to go after work you unquestionably have a right to win. Nobody wants to take a chance on a "maybe" right now; they want certainties. Brands need help, and there is no time or budget to be wasted. Right now, marketers need a sure thing.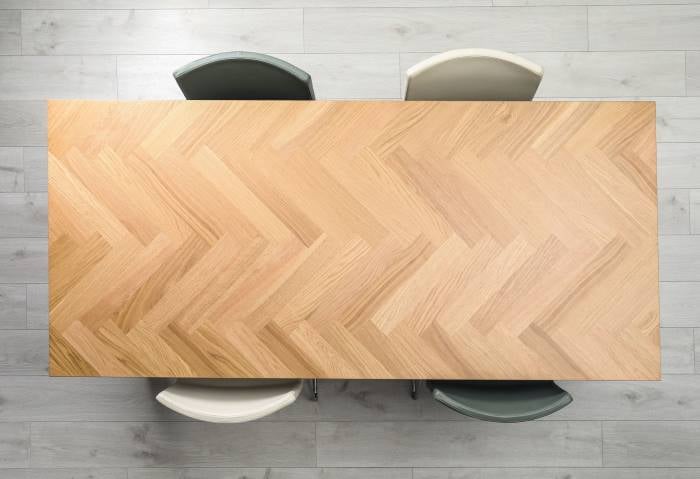 Does your agency have a right to send that email?
I think agencies need to take an honest look at where they are and what they have to offer. Have you earned the right to send that message, or to offer that advice? What makes you relevant? Because if you aren't, you're not helping them. What you are doing is asking them to help you by giving your agency a chance. How tone-deaf is that? If you are starting with a list of businesses that are currently thriving and drawing an elaborate map of how your tangential work experience might qualify you to help them, you are doing it wrong.
Which brings me to another point. Don't try to expand out of your core areas of expertise because you feel that is where the money is at the moment. It's opportunistic and poorly thought out. How many agencies want to go after Peloton right now? If you don't even have relevant experience, what makes you think you have a chance? This isn't like playing the lottery. Every agency sending an email to Peloton doesn't have an equal chance of winning their business.
More than ever, brands are looking to engage with industry experts. By approaching those to whom you cannot demonstrate relevant expertise, not only will you waste your time with a message that falls on deaf ears, but it could also have a long-term negative impact on your business.
Give freely or go home
In a crisis, there is a lot to be said for the spirit of generosity. After all, we are all in this together. Giving is appropriate, but when it comes to new business, be sure it's done wisely. I have seen a lot of offers of free services and advice. Just as those who advise you not to take your foot off the gas for new business efforts (when they are paid to do new business), many of these attempts come off as self-serving. They are just thinly-veiled attempts at lead generation.
Acts of giving should be undertaken without expectation for anything in return. If you want to make offers to prospects in the interest of helping, first ask yourself whether the offer will genuinely help them and if it has the appearance of being self-serving. If poorly executed, "giving" can hurt your agency's brand. On the other hand, if you have something relevant and valuable to offer, and you are qualified to offer it, a sincere gesture of goodwill can be a successful strategy in the long-term.
Here's an example of what that could look like:
We work with a client whose PR firm has deep experience in crisis management. He recently made an offer of pro bono assistance to many organizations, and the message he shared included specific steps to take when dealing with an employee who has COVID-19. In normal times a client would pay for this guidance. To be clear, there were no strings—it was entirely altruistic. Given the circumstances, my client decided this was the right thing to do. He has already received some good feedback and generated goodwill for his firm. Will it result in business opportunities down the road; who knows? Possibly, but that wasn't the motivation.
Parting thoughts
Don't believe rumors to the contrary: new business is still happening, at all stages of the funnel. Yes, people are more cautious, things are more tentative, and some work has disappeared. Much depends on the target vertical and what you have to offer. Those who are flexible and able to work on a project basis will have more opportunities, but that was true pre-coronavirus.
It helps to have an opportunity mindset. Every challenge presents an opportunity. Currently, we are rich in challenges. Businesses may not need an AOR, but they are in need of creative solutions. It's on each of us to offer the right thing to the right people, in the right way, at the right time.
We do need to continue pushing for new sales and new business, just not at the same velocity, not without a new strategy, and not without a hyper-focus. The fundamental basics of great marketing positioning and sales are amplified now. So please, don't proceed at full steam with the same tactics you used in February. It is not business as usual. Regroup. And start fresh.
On a personal note, don't overlook the importance of taking as good care of yourself as you can. Get your rest, exercise, meditate and reduce stress if possible. You will need your strength to get through this, and for the days following. There is going to be a lot of work to do.
Image credits: ©AdobeStock/ 忆江; ©AdobeStock/ New Africa