When it comes to your agency new business, credibility matters. Will your oddball agency name be perceived as fresh and clever? Wacky agency names have been a "thing" for a while...they are no longer cutting edge. Now its more like jumping on the bandwagon. And if you have one, you better be confident you can make it work for you. Pink Monkey Data Gophers? You better have the chops to pull that name off, if you want to be taken seriously.
Sure, we can point to a laundry list of agencies who have been able to make their quirky, outside-of-the-box names work well for them. But even among the most successful of them, you can bet G&M Plumbing is constantly fielding pesky calls from people looking for a plumber. Kowloon Wholesale Seafood Co. changed their name to Secret Weapon Marketing after confusion over their line of business. And Ian Cohen of Wexley School for Girls has said (in Adweek) that their agency's name has both fascinated and alienated potential clients.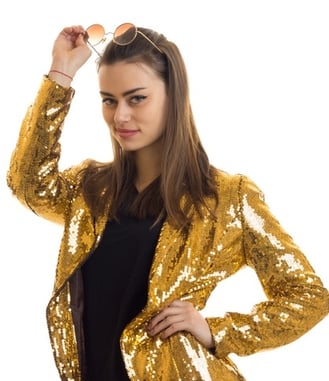 WARNING: Trying too hard to be cool may lead to not cool results.
You may have seen AdAge.com's Agency Name Generator (whose formula seems to be roughly: Adjective + Optional and Possibly Redundant Second Adjective + Animal, Plant, or Random Object).
I tried it a few times and here's what I got:
Environmental Panda
Monumental Colossal Guilt
One-Stop Strategic Flora
Bald Box
Beastly 360 Cufflink
Reality-Based Radish Brain
Tiny Brief Orangutan
Vibrant Back-End Syndrome
There's a very similar Silly Agency Name Generator at Copify.com, which yields such gems as:
Orange Panther Interactive
Fat Sheep Digital
Bonkers Monkey Solutions
Big Chimpanzee Solutions
Chunky Swan Lab
Purple Penguin Lab
A while back, I spoke with an agency whose name easily could have been spawned by either of those generators. In this case, the agency was a younger organization with not a lot of experience under their belt. Their name made them sound even younger.
The problem was that their agency sort of sounded like a joke, and if you sound like a joke, how are you going to get through to the C-suite? Sure, if you are a known quantity with a proven track record, you may be able to get away with abnormal naming antics and still come off sounding clever. But it isn't going to work for everyone.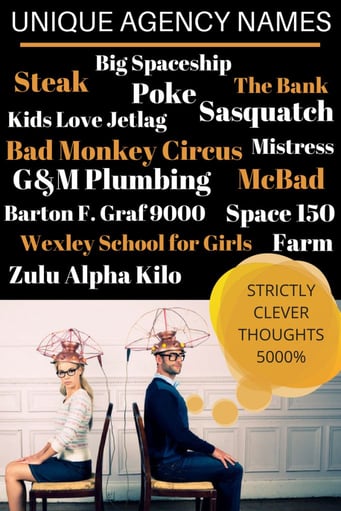 Remember: Your agency's name should add value—not cause confusion and cost you business opportunities.
Whenever you are selling something—and like it or not, agencies are selling something—you have to demonstrate you know your target audience and how to speak to them. Especially the decision makers. So think long and hard before calling your agency a nonsense name like Bucktooth Pickle Gorilla.
It's all fun and games until you lose an opportunity for new business because of your agency's name.
I recently did a Google search for "bad agency names," and one of the results was McBad Creative. Naturally, I was curious. A quick look revealed the agency heads weren't named "McBad." Their "About" page told no interesting story. I was left wondering if they were, like the Run DMC song, "not bad meaning bad, but bad meaning good."
Luckily, they had a chat option where I typed my query and was told that "M.C.B.A.D. stands for the initials of our pets' last names," because they "wanted to choose a name that meant something and also involved our four-legged family members." (Oh. Okay…). I asked them if they had ever found that their agency's name had helped or hurt their new business efforts and they said it helped more than anything, and are going stronger than ever. So there you go. It seems like they might do more to capitalize on the name, but it's hard to knock something if it's working. And they also said they were in the process of re-doing their website.
Inherent value of an uber creative agency name
Naming your agency offers an opportunity to advertise your branding brilliance. Ideally, the name will make some sense upon inspection, or offer up the opportunity to tell a great story. But your agency's name is never going to drive itself.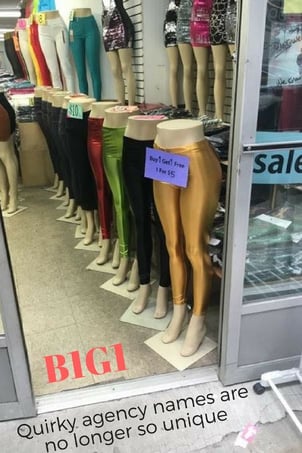 A few years back, The Globe and Mail tackled the other side of agency naming in their article: They're Cool and Creative So Why Do Ad Agencies Have Such Boring Names? In it, the author cites John St. partner Angus Tucker and unnamed "others" who believe an agency's name "will only take them so far." That certainly makes sense.
Ultimately, whether the agency's name could be seen as boring (BBDO, DDB, etc.) or goofy (The Wexley School for Girls, 72andSunny, etc.), it comes down to whether their work stands up. If it does, any perceived drawbacks of their "boring" or "unconventional" agency name becomes unimportant.
It also stands to reason that if your agency's work is less able to stand on its own, a nontraditional name might further hurt your ability to be taken seriously when it comes to new business. So if your agency is anything less than full-on awesome, you might give greater consideration to a conservative (or at least middle-of-the-road) approach.
If you want to avoid being either too boring or too unconventional, how should you name your agency? According to Entrepreneur, "A professional naming firm may charge as much as $80,000 to develop a name." But you're an agency, you can DIY, right? Riiight?? It's difficult to justify that investment when so many other agencies (for better or worse) admit to having picked their names through a basically random process. And you have to wonder whether professional naming firms (like Igor and A Hundred Monkeys) will yield substantially different results, based on their own names. (Just saying).
Here are some general naming tips to consider:
Be wary of nonsense words that sound forced
Steer clear of cliches and predictable or generic-sounding names
Avoid obscure references that are too difficult for most people to grasp
Avoid purposefully misspelled words, or words with counterintuitive spelling
Allow room for growth (both geographically and for diversification)
Keep it brief (four syllables or less)
Remember that the more your name communicates what you do, the less time you will have to spend explaining it
Keep your customers in mind, not just yourself
Draw on something people tend to like to elicit a favorable emotional response
Test the waters to see how people respond before making it official
*(Most of these were loosely adapted from Phil Davis on Entrepreneur.com and Entrepreneur.com here; check them out for additional information).
Let's be realistic, though. For many agencies, the "laws of naming" are but amusements. All I'm saying is this: before you rebrand as the Bendy Elastic Binder Company, don't underestimate the potential downsides of your agency's chosen name.
Before I wrap up, I have to mention this cool infographic from Rob and Joe at CargoCollective.com. Published a few years back, it breaks down the ways agencies have named themselves into seven different categories: Founders, Alpha-Numeric, Places, Inanimate Objects, Living Things, Physical or Metaphysical Attributes, and Abstract Concepts. Check it out for additional ideas and approaches to agency names.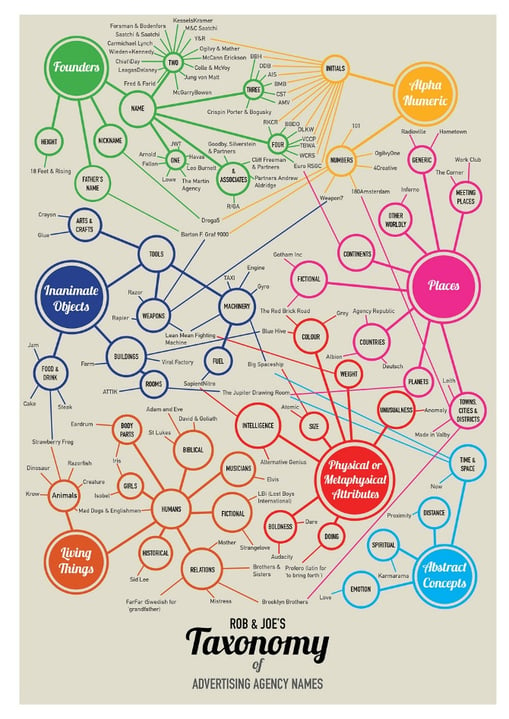 You may also enjoy:
We help agencies with all kinds of names. Find out if we can help yours:
Image credits: Too Cool Image: © iStock/ponomarencko; Unique Agency Names Graphic: © iStock/RichVintage (modified); B1G1 Pants Image: © Mark Duval.