The agency new business environment is constantly becoming more competitive, a reflection of industry dynamics. Digiday just published a podcast featuring Tracy Wong of WongDoody, talking about how "we're living in the reality of dying ad agencies." He's not wrong; I've also written about agency closings recently. The overwhelming theme of the past year or so has been [flashing lights]: evolve or die. For many agile agencies, this is mostly business as usual, but for others, it may be more of a rude awakening.
While agencies re-evaluate their positioning, structure, and ensure their offerings and expertise remain competitive relative to what CMOs now want, what must also be in place is a solid and repeatable new business process. Set it, and never forget it; use it constantly until it becomes second nature.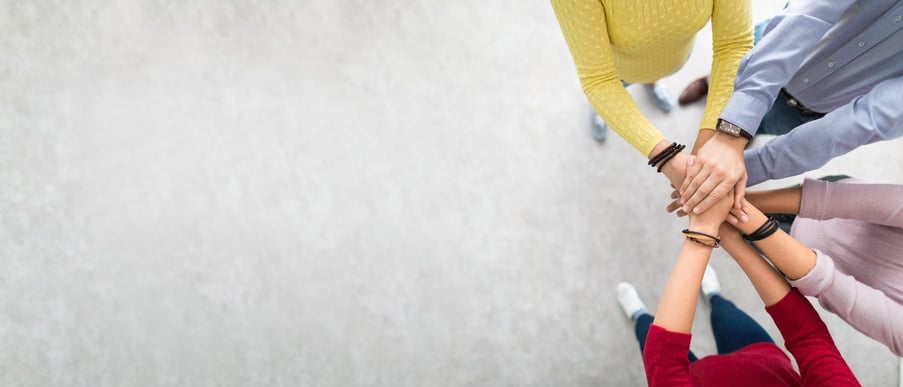 Here are two of the critical elements an agency should have in place to be ready to win with new business.
Make New Business Part of Your Agency Culture
Agencies that do great at new business have repeatable processes in place and have made new business part of their agency culture, or DNA. There are many benefits of having a formalized, integrated sales strategy for your agency, but it mostly comes down to alignment, efficiency, and greater profitability. When you have defined your ideal client(s) and understand which opportunities are winnable and profitable for your agency, you can better qualify leads faster. Drop the wrong leads quickly and put more of your resources into pursuing the right leads.
New business efforts aren't the exclusive purview of one person or one team off in their own silo. Winning at agency new business requires buy-in at the highest levels and should enjoy agency-wide commitment. Every agency employee should have new business and follow-on business on their radar and know how to handle opportunities correctly.
Each client engagement can be approached with a new business mindset. By that, I mean not only providing excellent service and creative, but also that every contract should have baked into it your right to generate future business from your work with the client—and not just based on the creative, but also the data on how it performed, which is often owned by the client. Creative that isn't tied to business results lacks teeth where future new business is concerned.
When you complete a project, close an account, or know a client is pleased with your work, always ask for a referral or an introduction. You can also send a brief survey to document their feedback and possibly get a useable quote for the future. Some of this can be automated to correspond with project milestones. Even if you prefer to take a more personalized approach, you can still set the automation up in the form of internal task reminders. The point is, make it a part of your ongoing process, every time. Get used to planning for these things beforehand and as they are happening, not months after the fact when positive impressions are stale and forgotten.
Accurate, Current Data
Data has historically been a challenge for many agencies. Part of that data has to do with agency KPIs and performance against benchmarks and targets. Research has indicated that a significant percentage of agency owners don't know their basic KPIs, like total leads generated (Hubspot). When you know your KPIs, you can make informed decisions about which type of clients are good for your bottom line and which are not so much. Which accounts are draining revenue like sieves, and at what point are they not worth keeping? Karl Sakas recently wrote a post I like about client dilution, a.k.a., unprofitable clients. He's made a quiz and some tips on how to fix that issue, so it's worth a visit.
You should always know and be having conversations about your agency pipeline and where you are relative to year-end goals. One of the must-track metrics is the length of your sales cycle, for example. How much new revenue are you on track to bring in against lost revenue from client attrition this year? If your sales forecasts are accurate, you can adjust your approach throughout the year as needed to stay on track with your target outcome.
In order to get reliable access to this data, you need to have an integrated technology stack in place. Here's what that might look like:
CRM (such as Salesforce)

Marketing Automation (such as Hubspot or SharpSpring)

Email (such as Hubspot, MailChimp, ToutApp)

Database / Intelligence (such as Winmo, Mintel, Google)

Interact / Engage (such as GoToMeeting)
It's not enough just to have these tools and delegate one person to monitor them on an ad hoc basis. For new business to be part of your agency culture, performance metrics should be reported on and discussed regularly. When an opportunity or account is won or lost, evaluate the "why" as a team exercise and use it as a learning opportunity. That way, even when you lose, your new business efforts will get stronger.
How would your rate your agency on these foundational new business components? Are you ready to hit the ground running when a new opportunity appears, or do you have to take a step back and do a bit of groundwork first?
Need extra help with agency new business? Find out if you should hire a New Business Director:
Read more:
Image credit: © iStockphoto.com/scyther5