If you've been working too hard (or just tuning out to the content overload), you may have missed some of the ad industry trends that have been filtering out into the universe recently. The state of CPG brands and the financial outlook for ad agencies have been making more than a few headlines. Here, we reference some that have caught our attention.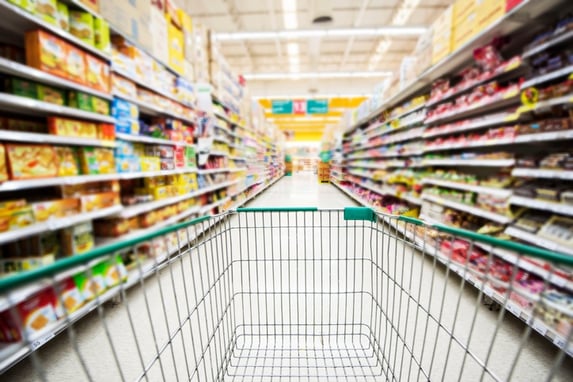 CPG brands feel burn; agencies share the pain
Proctor & Gamble and Unilever both slashed their ad agency budgets earlier this year (AdWeek). While P&G got a lot of press a few months ago for cutting over $100 million in digital ad spend, it was unclear whether they shifted that spend elsewhere, said the Wall Street Journal in July. The big ad agency groups which rely on fast-moving consumer goods such as P&G and Unilever's products for a significant chunk of their revenue have started to feel the financial impact (CampaignLive). When Interpublic Group missed earnings estimates by 1.7% in Q2 IPG CEO Michael Roth specifically attributed it to the CPG sector (WSJ.com).
What precipitated this turn? Just a few months back, AdvertisingAge covered a study by Cadent Consulting Group which found that CPG—at the time—spent more on digital than traditional ads (even though both retailers and shoppers doubted their effectiveness). But it's not just about digital ad spend. The CPG sector faces challenges on multiple fronts.
CPG brand loyalty is dying
It's not just that digital advertising is often ineffective. And it's not just that consumers are opting to buy online versus in a brick-and-mortar store. Consumer preferences are also shifting. Back in 2015, AdvertisingAge published Catalina research that revealed nine out of ten big brands had lost ground to both smaller brands and store brands. A 2014 study by Deloitte found similar results, with 88 percent of respondents essentially agreeing that store brands are as good as national brands even though they cost less. All signs point to an uncomfortable truth for agencies: brands aren't as important to consumers anymore, at least not when it comes to CPG.
"Corpsumers" and the what and why of a brand
It's a different era. When many of these CPG brands were created, industrialization was new, and having mass-produced, factory-made goods was a novelty, even a selling point. Today, people are much more concerned with the ingredients and the processes; they want to know things like who made it, how it was made, is the packaging biodegradable, what are the company's politics, etc. In fact, Adweek published an Infographic earlier this month about the "Corpsumer," those who care as much about a brand's values as they do it its products.
At the same time, you have a convergence of various consumer trends like "buy local," "handmade," "small batch," "environmentally friendly," etc., which has really created an opportunity for many upstart companies and their products to step in and fill the space with something authentic (AdAge was talking about this back in 2013). These upstarts don't have the baggage that legacy brands and their corporations come with. They have a fresh, clean slate. And they look good, even next to the dependable, known brands that grandma and mom used.
What does that leave for legacy brands? We've seen a lot of the bigger brands tackle cause marketing and socially conscious marketing. That was kind of trendy, and they've done it with varying degrees of effectiveness. It's paid off for some, while others have ended up with Pepsi and Kendall Jenner. At its best, cause marketing taps into something that resonates authentically with people. But some may take a more cautious approach to cause marketing now that botched attempts (like Pepsi's) have caused it to "lose some luster" (Digiday).
DIY marketing is winning. So is influence marketing. And it's all about trust.
Consumers are wary (and weary) of advertising; there is a lack of trust. And the reality is that brands take on a life of their own out in the world, via reviews, social media, and other user-generated content. So a product that can't stand on its own is going to have a hard time no matter what you do to package and advertise it.
That's why influencer marketing is taking off, with brands like Dove, Kraft, and Kellogg among those who have jumped on the bandwagon. Proponents have found it to be a cost-effective option that offers solid ROI (Tomoson). A study by Geometry Global found that consumers trust influencers 94% more than friends or family when making shopping decisions (MarketWired.com).
It's not about the brand.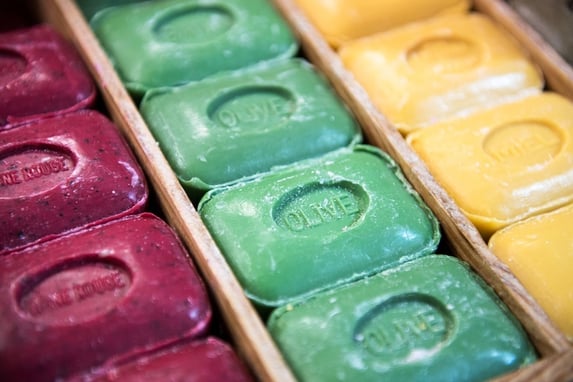 I listened to Mark Schafer and Tom Webster of The Marketing Companion Podcast the other day as they discussed how the ad industry is a "hot mess." They shared a great story about a woman who bought homemade soap instead of your traditional Ivory or Dove. As marketers, of course, they wanted to know why she made that choice. And she told them that it wasn't about the brand, it was simply that she "loved the hands that made it." And that's how a growing number of consumers now make purchasing decisions when given the opportunity.
Mega-corporations and Madison Avenue ad firms might be challenged trying to recreate that authenticity; they have and will surely continue to try but will consumers keep buying what they are selling? That's what agencies need to think forward on. How can your agency survive and thrive in this context?
Digital advertising is cha-cha-changing
Marketers want to take back the power that Big Advertising has had with digital advertising. More of them are doing things in-house and going the DIY route with their digital advertising, which is now facilitated by channels like Facebook, LinkedIn, and Google. Of course, that is all lost agency revenue. But it doesn't mean agencies can't find a way to capitalize on it.
Speaking of digital ads, Verizon, LinkedIn, and Amazon all recently announced big pushes for digital advertising on their respective platforms, so while digital ad blocking continues to rise, there will soon be more ways to reach different groups of people in new contexts. Where there is change, there is opportunity. How will your agency find its next opportunity?
Need to get more new business in queue? Explore outsourcing:
Read more about trends for ad agencies:
Image credits: store aisle © istockphoto.com/bugphai; handmade soaps © istockphoto.com/Photology1971