The RFP process (along with pitching) for agency new business has been widely debated and criticized for years. We've written about it here and here.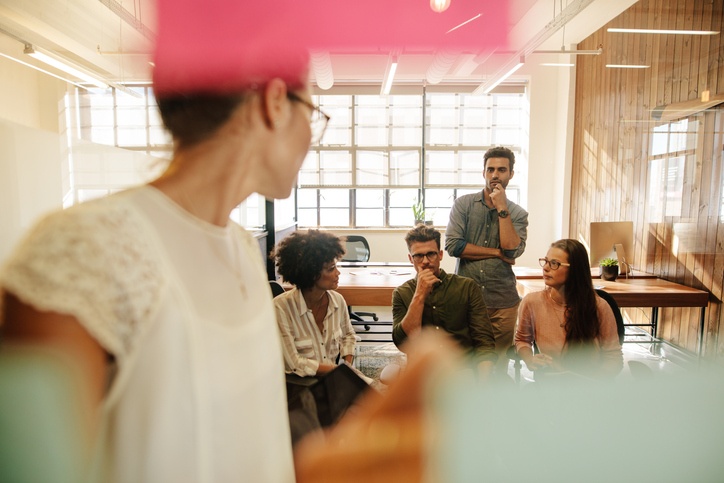 Recently, the inadequacies of the RFP, review, and pitch process has received renewed attention. Adweek published an article, "It's Time to Ditch the RFPs and Work with Agencies on Trial Projects Instead," partly inspired by BMW's recent press release which announced to several agencies that they hadn't won their business after a long, drawn-out process managed by search consultancy Ryan Roth Hayes. The search started with a long list of 25 agencies and ended with five finalists. AgencySpy's sources "...described the treatment these agencies received after spending months working on their pitches as one of the (many) things currently wrong with the ad industry." So what's the fix?
Why the Current Process is Broken
In AdWeek, John Trahar sums up all the ways the current review process throws advertising work off track:
Diverts attention from marketing shifts

Holds up new work for months

Focus clients on artificial specifications

Forces agencies to create blindly

Causes agencies to invest more resources into getting rather than serving clients
Trahar suggests replacing the traditional approach with a simpler process, as summarized in this table:
| | |
| --- | --- |
| Old RFP Process | New Alternative |
| A lot of repetitive, time-consuming writing and reviewing for the RFI | Scan agency websites, which typically already have this information |
| RFP (more repetitive, time-consuming writing and reviewing) | One-hour conversation including discussion of how to solve an actual client problem |
| Start the relationship off with a huge, high-stakes AOR investment | Start the relationship off with smaller-scale, "tryout" size jobs, and build from there as the relationship grows |
According to Trahar, tryout jobs may not be the most exciting work, but can be the start of a solid long-term relationship; something to build on. Bigger commitments are earned and based on better-informed decisions than can be made after a round of pitches. That will lead to less wasted time and money, and healthier agency-client relationships than can arise from a flawed selection process.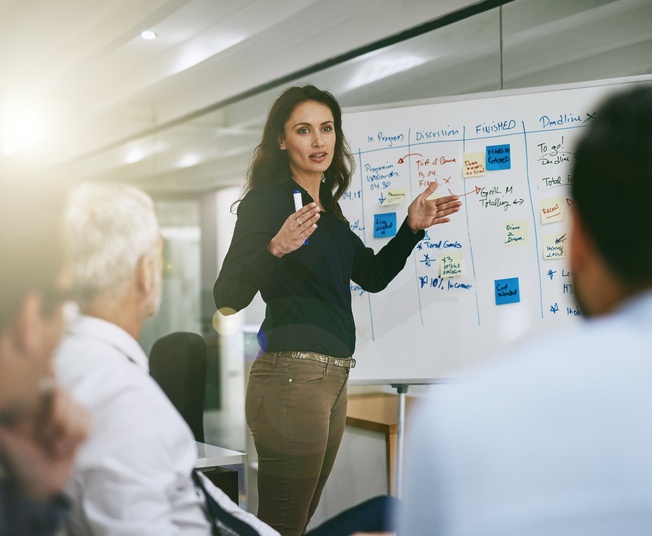 A Simpler, Common-Sense Approach
A year ago, Peter Kozodoy wrote a post for Forbes.com that is very aligned with the latest AdWeek article from John Trahar, arguing that a simpler approach can save unnecessary time and resources. Like Trahar, Kozodoy argues it's preferable to just pick up the phone for a one-hour conversation and ask the agency about their views on industry trends, customer service, how they deal with client conflicts, what their business goals are, and so on. Kozodoy also advocates relying on a single decision maker and factoring instincts into the selection criteria.
Kozodoy's two reasons why businesses should stop sending RFPs are:
RFPs are defensive in nature (risk avoidance), and decisions are typically made for the wrong reasons.
RFPs are built on consensus, which is an ineffective way to secure a business outcome. It's slow and it spreads the risk and responsibility for a decision.

Speaking of a simpler, more sensible approach to agency new business, AdAge recently published an article that is similar in spirit but more oriented towards pitching. The distinction they made between traditional pitching and the new and improved way of pitching is summed up in this table:
| | |
| --- | --- |
| Old Way of Pitching | New Way of Pitching |
| Flashy presentations | Pragmatic conversations |
| Sizzle | Substance |
| Values spec work | Values how the team thinks and problem-solves |
| Research and writing-intensive RFI | Clients do their own research on agencies |
| Full-blown creative executions, elaborate pitches | In-person meetings, conversations about strategic vision, relationship-building, project work |
| Force agencies to spend tens to hundreds of thousands of dollars proving themselves | Examine real-life work agencies have done for clients |
Media agencies have also been debating the role of RFPs. MediaPost published survey results from Advertiser Perceptions recently (in a cleverly-titled post, "Ad Execs to RFP: RIP"). They had queried 306 ad executives (60% agency-side / 40% marketer-side) about what percentage of their media buys will use an RFP over the next 12 months. 59% indicated they would not use an RFP. However, in that case, the concern appears to be more about what the RFP is being used for (media buying) rather than the agency selection method (RFP). It's unclear whether, or to what extent, the respondents would reject the RFP process outright (beyond media buying).
Digiday goes further into the same phenomenon (the death of the "much-hated RFP" for media buyers), concluding that marketers' current needs for media have outgrown the standard RFP. They also note a trend with media sellers that the biggest deals don't originate with RFPs; instead, more of the bigger deals are non-RFP. That said, it is "too soon to call the RFP dead," according to the media buyers and sellers Digiday spoke with.
As more agencies decide to opt out of the RFP process altogether, and as we see more calls for a sensible approach to RFPs, agency reviews, and pitching, we can expect to see improvements made. Hopefully, these result in a more equitable experience for agencies. But it would be premature to call this "the death of the RFP." The debates around RFPs and pitching have been going on for years and progress is slow.
Read more about a new approach to RFPs and agency pitches:
Image credits: Will RFPs Finally Die? ⓒiStockphoto.com/jacoblund; New approach to RFPⓒiStockphoto.com/Cecilie_Arcurs