•
Earlier this year, we shared a post on how to get more value for your agency at marketing conferences, which included a list of in-person 2020 events. Needless to say, 2020 has unfolded differently than expected, and that list is no longer current.
Some events were canceled for 2020, others have gone virtual, and some have been rescheduled but remain (as of now) in-person. Given the uncertainty around coronavirus containment and safety, this list is focused on virtual events.
If there is an upside to be found amid this pandemic turmoil, it might be that thought leadership is currently more accessible to more agencies through these virtual formats. Not only are travel costs eliminated, but the cost to attend is lower, and in some cases, free. Even if you haven't taken advantage of such events in years past, this is a great opportunity for you and your team to "attend" some new events.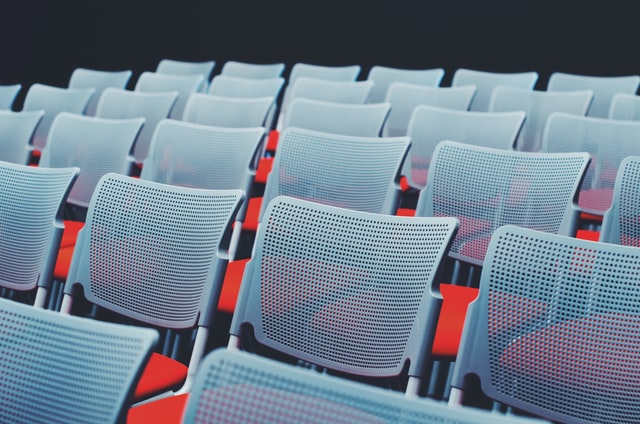 True to The Duval Partnership's focus, this list leans towards resources that may strengthen your agency new business practices, including some webinars and broader advertising and marketing events.
Our picks for 2020 virtual events:
Mirren CEO Summit Virtual Summit
When: October 21st and 22nd
Cost: Not currently available
Summary: Described as "The summit for CEOs and their top lieutenants focused on driving four pillars of agency growth: model, operations, marketing, and leadership." This event is an industry standard and has historically sold out (for in-person events).
Learn more here. (Note: the "Save Your Seat" button does not currently work for me, but it should initiate an email to Morgan.sherif@mirren.com).
Additional resource: While you're there, check out the 2020 Mirren Live Event Series, which already happened but is available via recording. It includes 62 speakers in 42 sessions from the virtual 4-day event. Access is included with a subscription to MirrenDirect (and there is currently a no-fee trial for that).
4A's Management Practitioners Forum (MPF) 2020
When: October 12th and 13th
Cost: $750 for members
Summary: This event "features mission-critical topics with speakers who share practical solutions. MPF participants are entrepreneurs, agency operations management and principals…a smart, vested and action-oriented group of thinkers and doers who will provide guidance, share proven solutions and suggestions on topics that challenge agency leaders in their day – to – day operations."
Learn more here.
Additional resources: While you're there, check out other virtual events, including Stratfest 2020 (September 16), Agency Comms in Focus (November 12), and more. The 4A's also offers Professional & Organizational Development resources, some of which are available on-demand even to non-members. Among them, a video series from the 4A's and Natasha Bowman on Cultural Competence in a Virtual Workplace.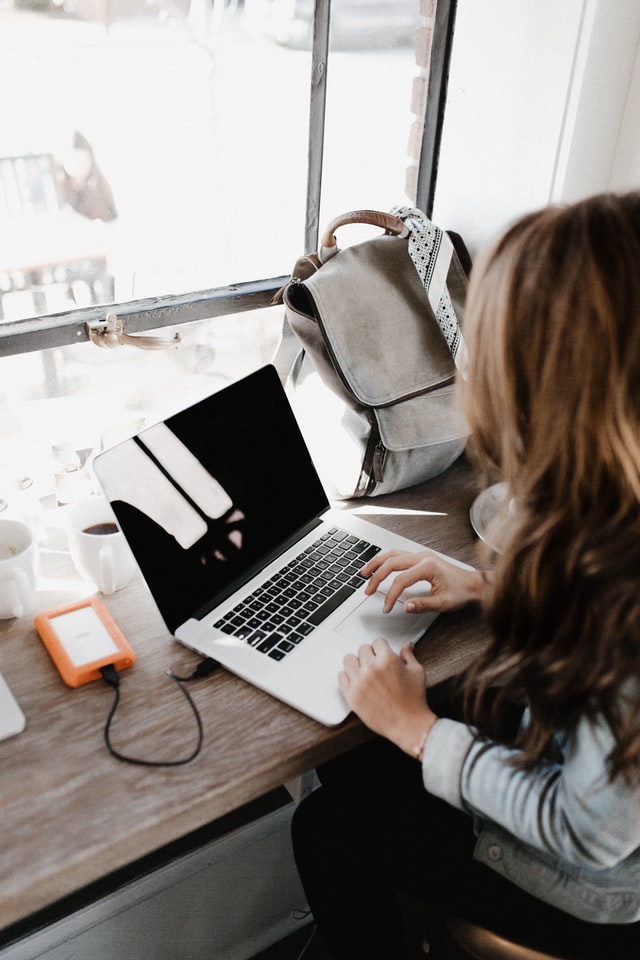 7 Ways Agencies Can Diversify Their Revenue Streams Starting Tomorrow, from Tim Williams at Ignition Consulting Group
When: August 20, 2020
Cost: $295
Summary: This "immersive 75-minute online workshop" is for agency professionals who have responsibility for determining pricing and answers the question, "How much will this cost?" Tim Williams is a thought leader on agency valuation and pricing strategy. This workshop will help your agency create a "pricing stack," described as "a variety of different ways your firm prices its services," so you can break out of the "wildly suboptimal" limitations of billing by hourly rates.
Learn more here.
Additional resources: While you're there, check out other on-demand resources, including recorded workshops on transforming your pricing and profit, transforming your business strategy, transforming your management skills, and transforming your value to clients.
How Your Independent Agency Can Get A Head Start On Landing Major Clients, hosted by Darren Woolley of TrinityP3
With:
Peter Applebaum & Susan Werkner, Co-Founders, The Agency Accelerators
Jacques & Nicola Erasmus, Idea Foundry
Carolyn Stebbing, Little Village Creative
John Chan, Berge Farrell
When: July 29, 2020
Cost: free
Summary: For "anyone who owns or manages an independent marketing, media, advertising or digital agency and interested in winning more business from corporate clients." This webinar features independent agencies that are competing against the major agencies for the biggest corporate clients. It will address "the process and mindset required to win big business, some of the challenges around winning new business, and how The Agency Accelerators help this process. Based in Sydney, Australia, Darren Woolley is one of our favorite thought leaders in agency new business, and this is sure to be an insightful webinar.
Register here.
Ad Age Small Agency Conference & Awards
When: August 3rd, 4th, and 5th
Cost: $250
Summary: You need not enter the Small Agency Awards to attend this conference "dedicated specifically to the needs of agencies with 150 or fewer employees." The Ad Age description reads "The three-day conference will explore real-world issues faced by this group, taking on subjects like to get paid fairly (and on time); how to draw in new clients; the prospects for drawing in new talent; the state of the economy; and what the upcoming election might mean for the ad business. In addition, we'll have case studies of work that sells, along with inspirational speakers." This is the first time in 11 years it's been held virtually.
Learn more here.
Sales Growth Virtual Summit
When: November 5th and 6th
Cost: free
Summary: Featuring over 40 leading sales experts from Women Sales Pros, this two-day event features straight-to-the-point sessions in 20-minutes bites. Meant for sales leaders, front line salespeople, managers, and entrepreneurs, this event will deliver actionable advice on topics from strategy to everyday execution. Attendees will "be equipped with today's best practices in sales systems and processes, with proven tactics and technology you'll need to grow sales." Peruse the schedule here; some of the topics are more relevant to agency new business than others. This is a unique opportunity to hear from more female voices in sales, and with thought leaders like Lori Richardson, Nancy Nardin, Trish Bertuzzi, Carole Mahoney, and more, it's sure to be time well spent.
Learn more here.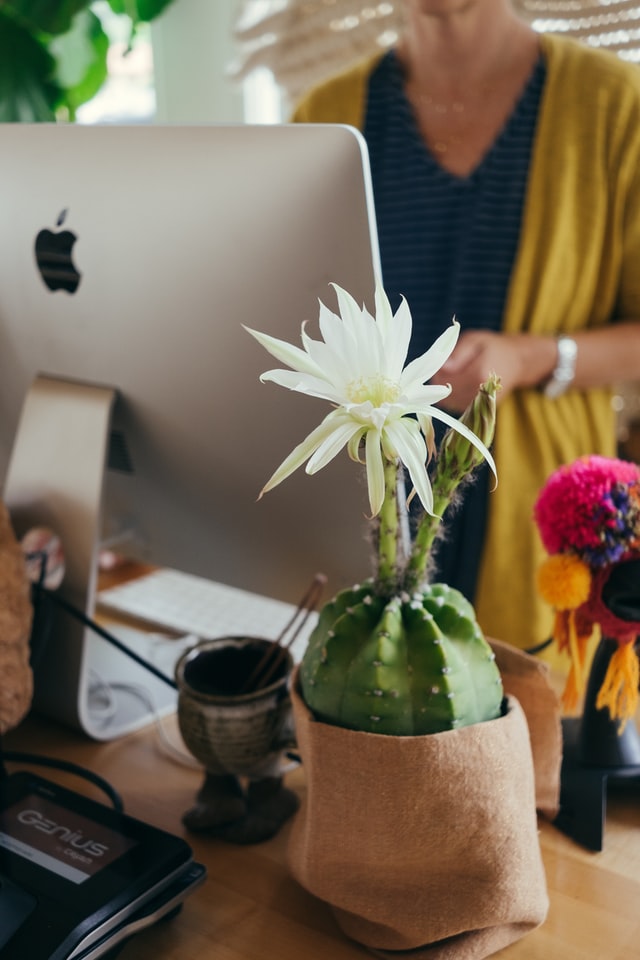 Brandweek Live Virtual Summit 2020 from Adweek
When: September 14th, 15th, 16th, 17th, and 18th
Cost: not published
Summary: Adweek has yet to publish details on Brandweek 2020, but we know it will be virtual. Brandweek is "the industry's premier summit for senior brand marketing leaders." It has been called "by far the most exceptional marketing conference in North America." Organized around three themes: Innovators, Changemakers, and Brands of Tomorrow, Brandweek brings together senior-level brand executives and allows them to explore the future of brands, hear from keynote speakers, and more. Brandweek challenges brands to this year's event to be full of discussion, learning, and problem-solving.
Learn more here.
ContentTECH Summit 2020
When: August 10th, 11th, and 12th
Cost: $799
Summary: For ten years, ContentTECH has served its mission: "We want to show how the effective use of technology and better processes can help your strategic efforts to create, manage, deliver and scale your enterprise content and provide your customers with better digital experiences." Designed for those working at the convergence of content, technology, and strategy, ContentTECH is organized by the Content Marketing Institute (the same people who put on Content Marketing World). Attendees of the 2020 ContentTECH conference will hear from practitioners and experts in content technology and marketing strategy, learning "how new technologies and innovative processes are fundamentally changing what our work will look like in the next two to five years."
Learn more here.
The 3% Conference
When: July 27th, 28th, and 29th
Cost: $99
Summary: The ninth annual 3% conference is themed "The Radically Inclusive Future of Work," and organizers say it will be "more accessible and actionable than ever." It is entirely online for 2020 and conference content should be available on demand for new registrants even after July 29th. The 3% conference organizers say: "We're calling in a whole new era of possibilities, equity and inclusion by shaping a future of work where leaders and workplaces are emphatically anti-racist, creativity from by and for women, BIPOC and the LGBTQIA is integral to business success, wellness is built into culture and conversation and WFH is just... work." In engaging large and small formats, attendees will "learn from HR directors, futurists, automation experts, anti-racist activists, aging experts, architects and more." See the speaker lineup here. Given the growing importance of diversity and inclusion for agency new business, this is an event you should add to your list.
Learn more here.
INBOUND2020
When: September 22nd and 23rd
Cost: Free to $119
Summary: Hosted by Hubspot, INBOUND has become a leading event for agencies and marketers. Expect tons of actionable insights on contextually-relevant, current topics from a diverse group of industry experts.
Learn more here.
Content Marketing World
When: October 13th, 14th, 15th, and 16th
Cost: $699-$999
Summary: Content Marketing World has become the #1 destination for content marketers to gather and experience over 100 sessions, workshops, and forums presented by leading brand marketers and other experts. If you want to build your content marketing team, systems, and processes, and create epic content marketing, this is the place for you.
Learn more here.
ADCOLOR
When: September 8th, 9th, and 10th
Cost: not yet published
Summary: The ADCOLOR Conference, is described as "the premier diversity gathering for professionals at all levels," and its going virtual for 2020. This year's theme is "Here For It," and it promises to be an immersive, day-and-a-half event that virtually convenes innovators, experts and thought leaders from multiple creative industries: advertising, marketing, media, entertainment, public relations and tech. According to the conference website, "additional details on the conference, including content and schedule, will be provided at a later date, and registration will open in August." It's increasingly apparent that diversity is a new business issue for agencies, so don't overlook diversity-themed events like this for 2020 and on.
Learn more here.
Parting thoughts
2020 is a unique year for all the wrong reasons. One of the positives to come out of it is that events are much more accessible than they have been in previous years. I hope this serves as a motivating reminder for your agency to take advantage of these opportunities while they last.
Read more:
Image credits: empty seats by ål nik on Unsplash; webinar by Andrew Neel on Unsplash; virtual conferences by Paul Hanaoka on Unsplash