Reading through the latest industry news, I noticed that one word came up more than usual: procurement. First, the Audi ad pitch dominated headlines as their agency-client relationship fell victim to the trend of putting cost over value. As Campaign noted, Audi's reputation has suffered for allowing procurement to edge out marketing in such a critical marketing decision.
On the other end of the spectrum, the World Federation of Advertisers (WFA) announced the creation of a new Global Sourcing Board, which aims to "realign corporate procurement practices as they apply to marketing more toward investment and growth goals, along with the usual cost-savings mandates," (MediaPost). This is counter to the dominant perception of "procurement driven" reviews, which assumes a focus on costs above other measures of value.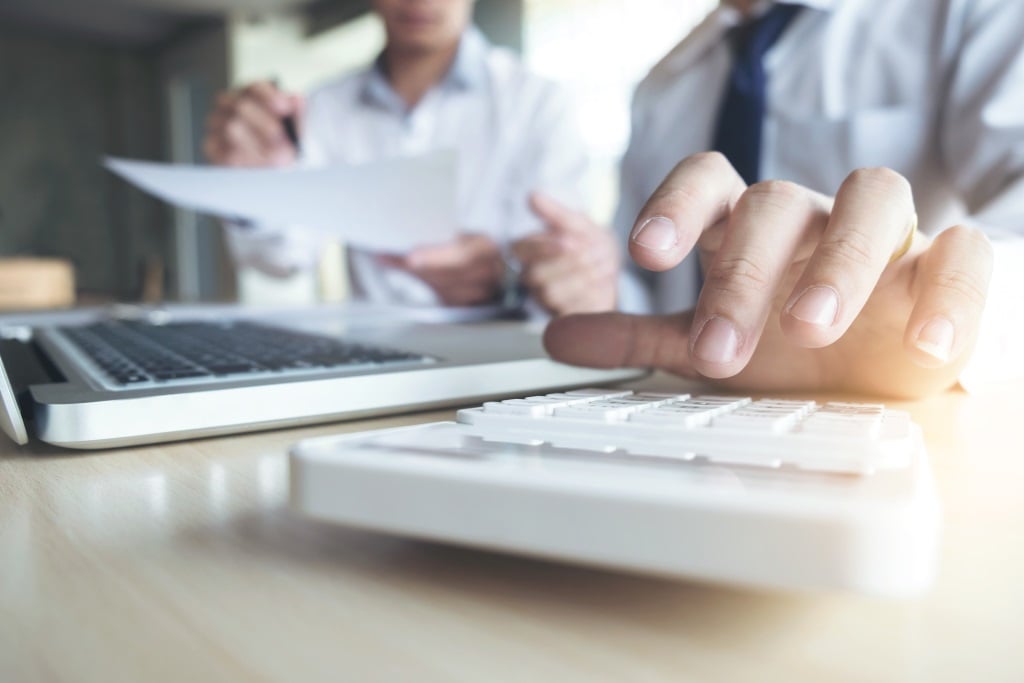 With procurement's involvement in pitches on the rise, WFA's move is more relevant than ever. International search consultant Darren Woolley of TrinityP3 has estimated that about two-thirds of searches now involve procurement.
The word "procurement" is weighted with negative connotations in the advertising world right now. Some of that is deserved, but it's not so simple. More importantly, procurement is here to stay, so agencies must know how to navigate the pitch process when procurement is at the table, or even leading the search.
What does your agency need to know about working with procurement?
Working with procurement poses some unique challenges. For example, there is a big difference between working with a procurement professional who specializes in marketing and advertising and one who procures for the entire organization. When a procurement specialist spends all day negotiating prices on products like paper towels and office chairs, it's going to be difficult for them to approach creative services with anything but the lowest bottom-line cost in mind.
On the other hand, someone fluent in marketing and advertising is more likely to appreciate value beyond cost, as well as the nuances between agencies and the inadequacies of comparing them apples-to-apples. Which type of procurement specialist is involved in your pitch? If they are a generalist, think twice about whether the opportunity is worth pursuing, because it will likely be decided on the lowest price.
Of Ebiquity's 100 pitches in 2018, 54% of respondents said the top criterion for deciding a pitch was cost improvement, while only 34% said it was "strategic vision and expertise," (Digiday).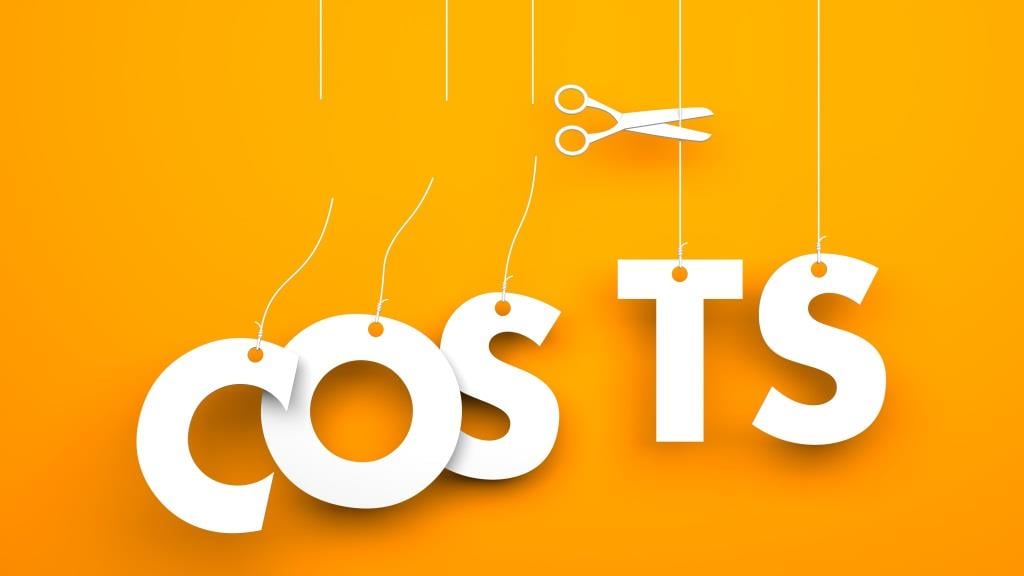 Another potential challenge when participating in procurement-led pitches are the different goals between marketing and procurement. It's not uncommon for there to be an underlying tension between these two parties. Marketing may be looking for innovation and an agency with great energy to build a strong partnership with, but procurement may be fixated on the lowest cost because that is what their performance is typically judged on. When procurement and marketing are in alignment and working together, that can be a favorable scenario for agencies.
Is procurement misunderstood?
Procurement gets a bad rap for being singularly focused on cost savings at the expense of everything else, which doesn't translate to the best overall value when it comes to creative agencies. Chris Gray, CEO of Australia-based agency Daylight, recently referred to the rise of procurement as "one of the most disturbing trends in the industry," because of its disproportionate influence in the pitch process (ultimately undervaluing agencies). Gray says, "In almost all markets around the globe, procurement has become a new enemy. They are making life hell for agencies…" (AdNews). Gray is certainly not the only one to have a strong negative opinion of procurement. But is this perception wholly deserved?
It's easy to vilify procurement since their role (more often than not) limits an agency's potential revenue. But procurement specialists are not the ones who decide how their success is measured. In a recent interview, procurement category manager Charmaine Tan pointed out that when procurement is measured on innovation and value as well as savings, effectiveness and efficiency become more important in the procurement process (Marketing-Interactive).
Other factors greatly influence the process and outcome of procurement-led pitches, such as transparency; clear objectives; collaboration between marketing, procurement, and other stakeholders; and the subject matter knowledge of procurement (and a respect for its limits). The responsibility for these factors does not rest solely on procurement's shoulders.
In fact, many industry insiders sing the praises of procurement professionals and the value they bring to the pitch process, provided certain parameters are respected. Certainly, procurement's involvement does not always have to be a bad thing.
What is the role of agency remuneration in a cost-driven process?
When procurement is involved in the pitch, cost is going to be among the deciding factors, if not THE deciding factor. Procurement is naturally inclined to compare Agency A's pricing to Agency B's, which wouldn't be so bad if it were an apples-to-apples comparison—but it never is. Agency A may have structured their pricing around FTEs and commissions, but Agency B may have a flat cost for the project, plus a fee schedule for out-of-scope items. Additionally, the overall value of an agency—the creative, the relationships, the projected ROI of future work—is not precisely quantifiable.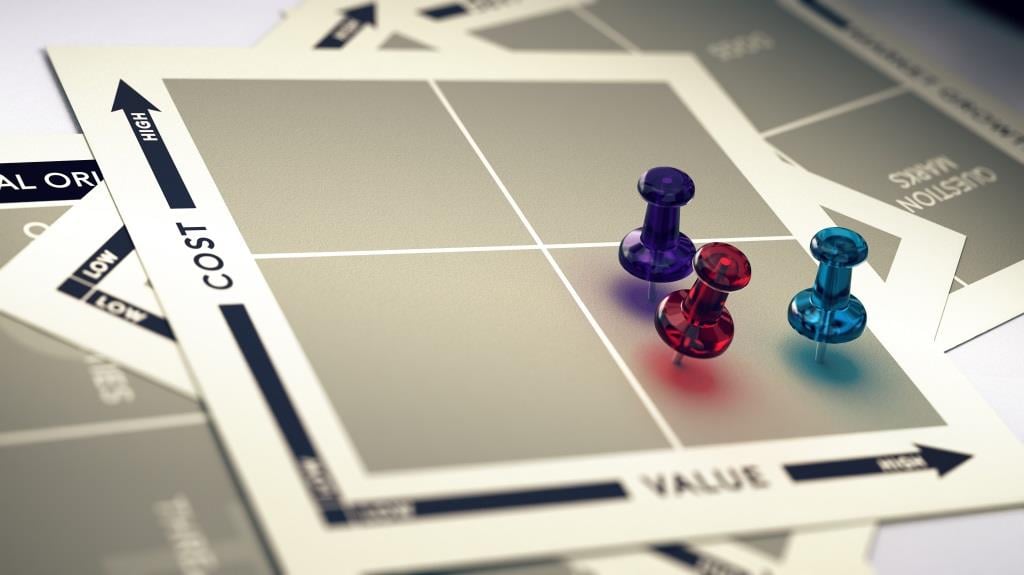 For procurement specialists who work primarily with tangible objects and even different types of services such as cleaning crews, there may be a learning curve before they fully appreciate the distinctions between creative agencies and services. This is why it's best for agencies when procurement is already familiar with marketing and advertising, and when procurement is working closely with marketing on the pitch (rather than taking lead and making final decisions).
Instead of comparing prices between agencies, a better approach for procurement might be to think about how they can structure an agreement that will yield the best future outcomes (AdExchanger). That approach allows room for different measures of value (including things that are harder to quantify, like agency-client relationships).
Not everyone in procurement is fixated on cutting as much cost as they can get away with. Certainly, they don't want to overpay, but some procurement directors are sensitive to the fact that their best value and ROI will come out of agency relationships where they don't cross the line into underpayment. Because when the relationship isn't profitable for their agency partners, they either won't work with them, won't do their best work, or they may be forced to find ways "to make money behind their backs," as an anonymous procurement director admitted in Digiday's Confessions.
Advice for working with procurement
Working with procurement is unavoidable for agencies, and it need not be a bad thing! Here are some tips to get the best results from pitches involving procurement.
Before you fully invest:
Do your due diligence and understand the process. Who is the final decision-maker? Will cost be the deciding factor? If procurement is not forthcoming about the process, it's probably best to walk away.
Will procurement give you access to the leadership team or are they gatekeeping to block any direct conversation? If you can't connect with the decision-makers and the people you would be working with, is that a client relationship you want to pursue?
Try to determine whether it is a fair process. Are they deliberately bringing in an agency or two to lowball the opportunity so that in order for a more talented agency to win they would have to lower their fees?
Once you are committed to the pitch:
Avoid a race to the bottom; early on, establish your overall value.
Plan for scope creep in advance. Establish pricing for the project and a rate card of fees for anything above the original opportunity.
Listen carefully to their needs and respond accordingly. The pitch is not the time to go off script and try to convince procurement that your way is better. Win the business first.
Engage with both marketing and procurement (and other stakeholders). Make sure that procurement has the information they need to be confident about purchasing your agency's "intangibles": talent, creative, etc.
Will your agency be ready to win the next time you engage with procurement?
Read more:
Image credits: procurement © Adobe Stock/Freedomz; procurement led pitch © Adobe Stock/AKS; procurement agency pitch © Adobe Stock/Olivier Le Moal.