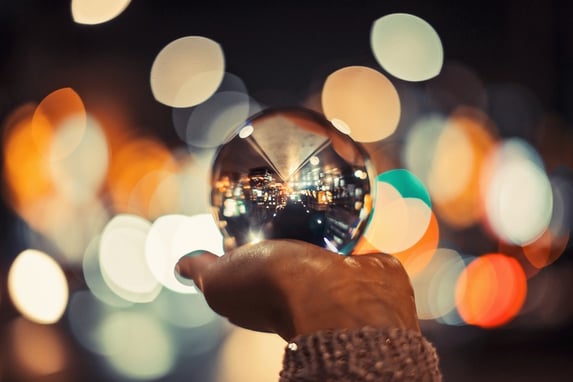 In challenging industry conditions, experiential marketing has emerged as "a bright spot" for agencies (as Patrick Coffee recently observed in Adweek). Experiential marketing is getting a lot of media coverage because it's viewed favorably by CMOs and brands are willing to invest it.
The 2017 Freeman Global Brand Experience Study found that at least one in three CMOs expect to set aside 21 to 50 percent of their budgets for brand experiences. That translates to opportunities for agencies.
The question is, can your agency get a piece of the experiential pie—and should your agency reach for it? Let's see if we can help you answer that.
Challenge: the experiential niche is already saturated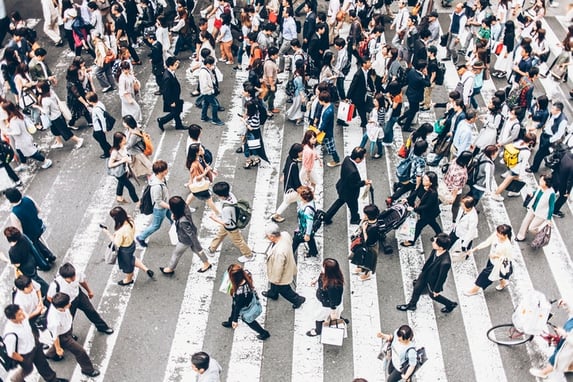 Searches of agency databases (including Agency Spotter and G2Crowd.com) yield over 170 agencies that specialize in experiential marketing. Many of these agencies are not exclusively or primarily doing experiential marketing, but are presenting it as just one of their capabilities.
The competition is growing almost by the day. Several new experiential divisions of agencies were recently announced (see here and here), and observers have noted there is competition not just from larger agencies, but also from PR agencies and "highly creative smaller agencies," (Debbie Kaplan of WPP's Geometry Global, quoted in Adweek).
When I searched Google for "experiential marketing," I was served four agency ads, followed by links to six agencies and three topically-relevant AdAge and AdWeek articles, followed by three more agency ads. According to Google Adwords' Keyword Tool, the average monthly search volume in the United States during the last 12 months for experiential marketing terms are as follows:

Search volume is high, competition is medium to high, and cost to bid is medium to high. Though it's getting a lot of new attention in 2017, experiential marketing is fairly well-established; not brand new.
Is experiential marketing a natural fit for your agency, and how would you differentiate?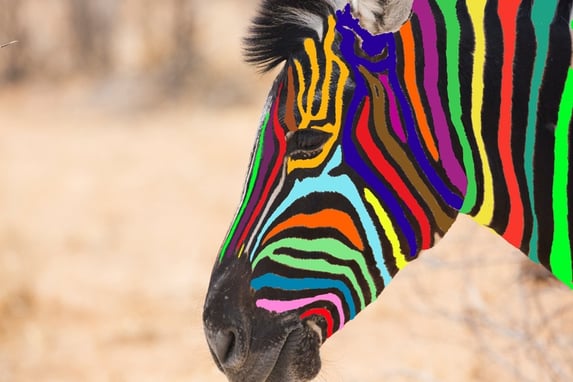 Is it logical for your agency to evolve into experiential marketing? A lot of agencies that came from doing event marketing or out of home marketing have already evaluated whether to reposition or expand into experiential marketing; that pivot is obvious. But I'm not sure if quite as many "uber tech-savvy" firms have considered the opportunity. (Maybe such firms have so much work already that they don't need to….)
There is an argument to be made (which I'll get into shortly) that the future of experiential marketing is even more tech-dependent than brands and agencies are prepared for. To the extent that may be true, tech-forward agencies are poised to own experiential marketing in a way they don't yet seem to.
I'll give an example. I just clicked through the first four non-paid experiential marketing results in the SERPs that lead to agency pages. It may be coincidence, but none of them happen to position themselves as cutting-edge tech leaders. I see a lot of events and logistics, and creative capabilities put first, but not tech.
Challenge: the technology factor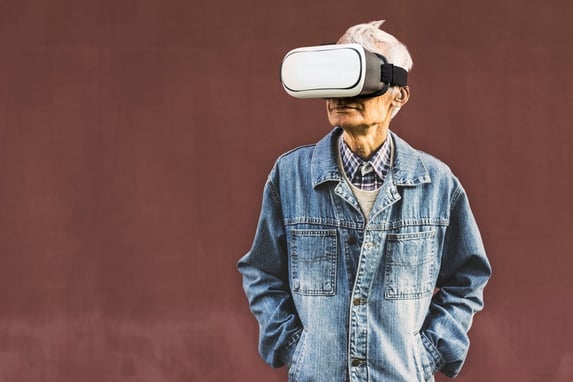 A recent opinion post by Mike Elgan in Computerworld may reveal a hidden Achilles heel for agencies in experiential marketing. Granted, the author's perspective may be slightly biased as he is in the tech sector. Elgan points out experiential marketing today depends on "two-letter technologies" like augmented reality (AR), virtual reality (VR), and artificial intelligence (A.I.). That shouldn't come as a surprise. But what many businesses and agencies may be vastly underestimating are the IT challenges that will soon come along with experiential marketing. Elgan says, "the cost will be astronomical. And enterprises are woefully unprepared for it."
Here are a few of the points he makes:
These VR, AR, and AI tech specialists will be in high demand not only from agencies but from other industries and Silicon Valley for their expertise (so they will be costly and difficult to secure).
The success of experiential marketing events depends on them being new and exciting. This will lead to rapid development and evolution, as the bar is quickly raised higher and higher. In a short period, more new VR, AR, and AI tech will be required, with increasing cost.
Businesses will likely outsource or hire agencies that specialize in experiential marketing to meet this need. Elgan predicts these agencies will have more developers and IT professionals than creatives (coincidentally, I didn't see this currently reflected in the handful of experiential marketing firms I looked at).
In the future, tech mobility may present new challenges for wireless connectivity and electrical power. Additionally, Elgan claims software development, implementation, and execution will pose massive challenges, because they will occur more frequently and at a faster pace.
What does this mean?
Perhaps nothing; it could be dismissed as one man's opinion. But on the other hand, we have nearly 200 agencies claiming to offer experiential marketing services, and they may be strong on event marketing, creative, and logistics, but not so strong on the technology behind virtual reality, augmented reality, and artificial intelligence. It seems a solid expectation that VR, AR, and AI is where experiential marketing is going. Here we have one voice—not from advertising but the tech world—sounding an alarm that people aren't ready for the technology that experiential marketing will demand. I'm guessing that for many agencies, he's right. Some won't be able to keep up with tech demands, won't be able to hire the talent they need, and they will pivot again in other directions.
In the meantime, though, this information could be useful for your agency's future planning, positioning, and alliance-building. If you are doing experiential marketing and you aren't strong on tech, how can you address that deficiency? If you aren't in experiential marketing but have access to amazing programmers and tech-savvy wizards, maybe this presents a new opportunity for your agency. Certainly, if you are not already in experiential marketing and you don't have strong tech capabilities, it may not make sense to continue moving in that direction.
What should your agency do?
If it does make sense for your agency to pursue experiential marketing, congratulations; it is a ripe space to be in. But don't underestimate the competition or the resources necessary to be competitive in this niche.
Another approach may be to consider partnerships, affiliates, or other ways you might address experiential marketing needs that may present themselves. What can your agency do to make it easier for brands to embrace experiential?
Don't miss our next post!
Read more:
Image credits: Future outlook © iStockphoto / milos-kreckovic; crowded © iStockphoto / portishead1; differentiation © iStockphoto / Manakin; virtual reality © iStockphoto / TARIK KIZILKAYA