If you follow our blog, you've seen me mention internal agency consultancies a lot recently (here, for example). The immediate impetus for agencies to think about internal consultancies are the challenging market conditions for the advertising industry.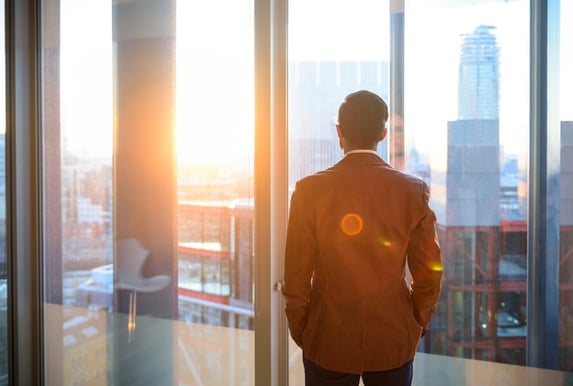 The challenges certainly feel more tangible, with the financial impact becoming more apparent. We see that reflected in recent reports that the average size of closed accounts is significantly smaller for creative agencies in the U.S. this year and that earnings are falling short of projections at some of the world's biggest advertising companies, like WPP.
The latest industry changes have been attributed to marketers taking more work in-house, creating in-house agencies, shifting consumer habits, shrinking CPG budgets, encroachment from business consultancies, and other factors.
Agencies will survive, even if the old agency model won't. But survival is for the proactive. In an industry where evolution is constant, even more transformation is coming in response to the market shifts.
Don't hate them, join them.
Let's consider the business consultancies like Deloitte and Accenture. The contested territory between them and ad agencies doesn't flow from just one direction. Yes, business consultants are taking over creative territory, but ad agencies are also pulling their creative further into the world of business. As they should be. Agencies should be better at solving business problems and translating creative into business results. So take a cue from the ad industry's favorite nemesis of the moment: the business consultants.
An AdAge article from January 2017 reads (of the tension between consultancies like Accenture and Deloitte and ad agencies), "While this tension has been brewing for a few years, it's now reaching fever pitch...Ad agencies need to respond; what was once a pending threat to their business model is now very real." Then, in October, Jay Friedman wrote about how agencies can take advertising back from the consultancies (AdAge).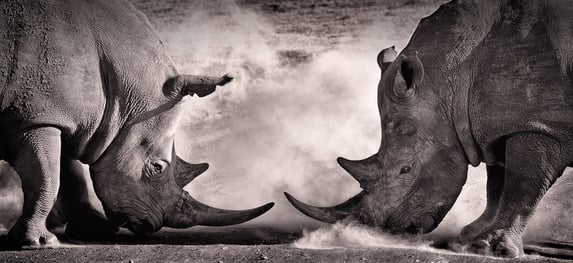 It's not a new discussion. Four years ago, AdAge published an article about agencies stepping into consulting to generate new business. One of the consultancies they mentioned was Ogilvy Red, which at the time had increased revenue by 40% and was "viewed as an advertising-business-builder" for Ogilvy (AdAge). Not bad, right? Results like that are why the consultancy approach deserves serious consideration.
The internal agency consultancy is one possible response to many of the challenges agencies currently face. Only it doesn't have to technically be a consultancy. In some cases, it's presented as a new division or unit or partnership. Don't get distracted by the structure. It's not about that—it's about what the new entity does and how it functions.
Consider the benefits of an internal agency consultancy:
An opportunity to repackage a subset of your services or expertise under a more compelling banner

A way to create a special, specific, right-sized solution to a common problem

A chance to have fewer competitors

Have conversations about business transformation rather than marketing ideas

Finally. Get off the agency RFP / pitch merry-go-round.

Re-energize your work with renewed creativity, energy, and passion

Establish yourself as an expert in your niche...experts get paid more!

Build new partnerships, alliances, and teams

Break free of fixed project fees and bill as consultants—potentially with much better margins

Tap into client funds beyond the allotted marketing budget

Work with a broader client base in more flexible ways than you can as an agency

Satisfaction of possibly reclaiming some turf from consultants like Accenture and Deloitte

Boost the agency's brand value and generate more business for the agency
What do these consultancies look like? How are they structured and positioned?
Figuring out what your consultancy should specialize in is the hard part, and it should involve a brutally honest internal assessment as well as an external assessment of need and demand for your offering. Be sure your "great new idea" hasn't already been done, and that you truly have something new and compelling to sell.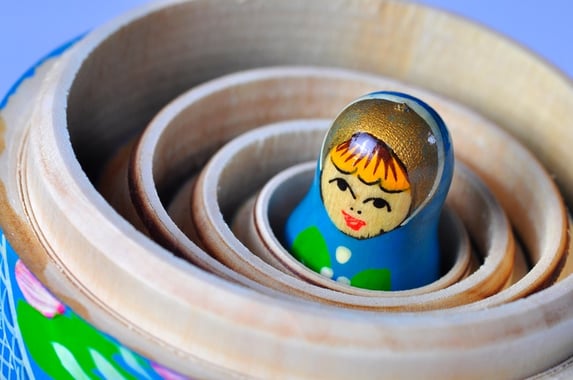 We did an informal and non-comprehensive survey (via Google) of what other agency consultancies look like, and what we found is listed below. There are many others out there, but these examples represent the range of functions and goals agency consultancies are serving, and how agencies are positioning them. The possibilities are wide open.
Experiential marketing for healthcare
Last year, Boston-based experiential agency Cramer launched a new unit, Cramer Healthcare, focused on experiential marketing for the healthcare industry. Their services include meetings, conferences, events, mixed reality, medical animations, speaker coaching, activations, and other offerings.
Amazon-focused services
Earlier this year, Mindshare and Possible, both owned by WPP, combined to create an Amazon-focused offering that provides media, analytics, and e-commerce services for clients "across the entire Amazon ecosystem." Previously, the two entities had partnered for a content offering called Content+. Mindshare also previously created a new unit called Life+ which is focused on "futuristic products" like fitness trackers, smartwatches, and augmented reality devices.
Social good
Also in 2017, Y&R created a new division devoted to nonprofits and social good. Called Y&R Inspire Change, it is focused "on clients and causes that make the world a better place" (Adweek).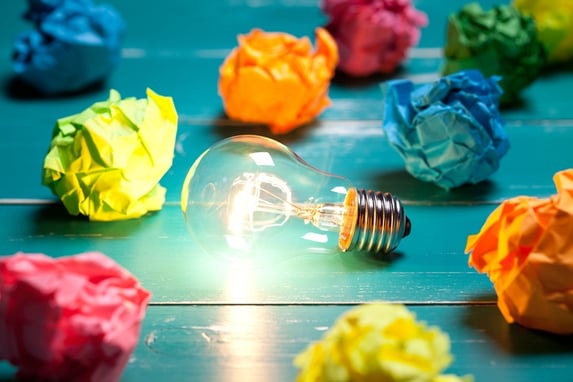 Startups
Mcgarrybowen launched a division focused on startups earlier this year. Named mbForge, the division will help grow new brands. mbForge follows other start-up focused ventures like R/GA's Start-up Academy, but with a different model. Rather than looking to absorb clients and generate more business for mcgarrybowen, they intend to use mbForge "as a testing ground" for a new billing model (Adweek). Startups offer them the opportunity to be paid via equity or revenue share on sales, instead of the legacy model of billing by the hour.
ROI and business outcomes
In May, campaign published an article on Zenith's rebranding and repositioning to focus on "ROI+" and "the full customer journey." With that pivot came the addition of consulting capabilities. Zenith's U.S. CEO Sean Reardon is quoted in the article, saying, "Agencies that rest will rest in peace, and we always want to be moving forward." Their new approach includes solving business challenges through a consultative approach, value optimization, and being viewed as "an agency of trusted advisors." Additionally, they will focus as much on the end of the customer journey as the start of it, giving greater attention to business outcomes.
Adolescent brand development
IPG agency Hill Holliday recently launched an internal consultancy called HHBrandable, which is covered in Adweek here. HHBrandable focuses on brand-development services, primarily for adolescent brands that aren't big or mature enough for Hill Holliday. Instead of general marketing strategies, HHBrandable focuses on brand purpose, positioning, and visual identity. Hill Holliday also has an internal research division named Origin, which provides predictive modeling, brand tracking, experience design, and related services.
Marketing to women
There are quite a few internal agency consultancies and divisions specializing in marketing to women (WongDoody's June Cleaver is Dead being one). This particular niche is a little crowded, so differentiation is critical. Over a decade ago, Tierney Communications launched Tierney XY, a unit aimed at marketing to women. And they were not the first to do it. The latest marketing to women launch is Zambezi X (from Zambezi). Zambezi X aims to "disrupt convention and elevate the ad industry's approach" in marketing to women (Adweek). Their team deliberately includes women executives with experience beyond the world of advertising. It will be interesting to see what they come up with.
These examples should get your creative juices flowing as you consider how you could make an internal agency consultancy work for you.
Need new business support? See how we can help:
Read more:
Image credits: contemplation: © iStockphoto.com/JohnnyGreig; rhinos: © iStockphoto.com/robru; nested doll: © iStockphoto.com/ruigsantos; light bulb: © iStockphoto.com/xxmmxx