It's that time of year again...time for the annual march of the summer interns. Agency staff often look forward to delegating some of their tasks to the summer intern. That's fine, as long as it's done selectively. When it's not, lasting damage can be done to your agency's brand.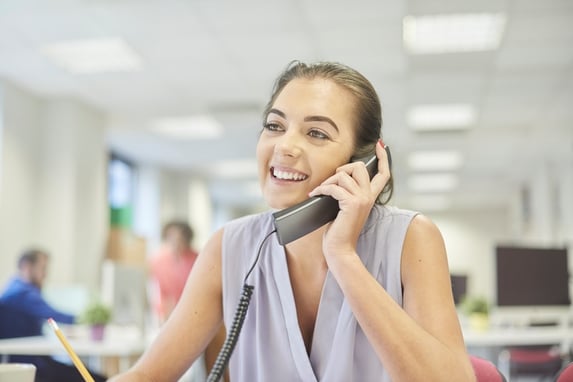 Last summer, I wrote a blog post about the dangers of tasking summer interns with new business activities, citing an email forwarded by a friend as the inspiration. In short, the marketing intern at a small agency was sending cold emails to him as the head of marketing for a mid-sized healthcare company, violating the standard "Generals speak to Generals" protocol. The takeaway was that this small agency left a lasting negative impression on my friend, and they permanently burned a bridge with a potential prospect, for an entirely avoidable reason.
It's Not the Intern's Fault
As summer looms, you may appreciate a timely reminder of how to survive the influx of interns without damaging your new business efforts. Let me be clear that this is not a bash on interns; they are typically bright and capable. Where they may hurt agency new business is no reflection on them—rather, it reflects on whichever supervisor is responsible for tasking them with appropriate work.
Why It's Tempting to Delegate New Business Tasks
Because new business is an area that tends to want for time and attention (let's face it, it wants for any love at all) in the agency environment, it is tempting for agency owners and other supervisors to task new business responsibilities to the intern.
It may seem logical to an overworked agency owner that having an intern "do something" for new business is better than doing nothing at all. Wrong. Here's why: it will end up reflecting poorly on your agency and damaging opportunities that you could otherwise follow in the future (as long as your well-intentioned intern doesn't make a bad first impression). And the odds are good that they will make a bad first impression.
Experience Matters. Sometimes.
When I interviewed Drew McLellan recently about how agencies hurt their new business efforts, one of the mistakes he mentioned was that agency owners tend to hire account executives right out of college, and they are too "green" at that point to have sophisticated business conversations with executives at prospective client companies. Which is exactly what you need to do in new business development, is have conversations with "Generals" about how you can help them solve their challenges. And those young account executives are college graduates, who have at least a couple of years' more experience than most of the kids who will be interning for you over the summer.
Even the most well-spoken agency interns lack the experience necessary to hold the high-level conversations required of new business development. The best of them may explain the benefits and strengths of the agency without stumbling, but they still won't be able to offer client-centric insights. Read on for tips on how to get the most from your interns without setting them up to undermine agency new business.

Appropriate Tasks for Your Intern
Here are some possible tasks for your intern:
Research-related tasks (possibly including prospect intelligence)

Asset-gathering tasks

Marketing tasks, like content production and curation

Administrative tasks

Lead generation email copy, to be fine-tuned, approved, and sent by an appropriate party (or perhaps even sent on their behalf)

Helping to write a case study or other sales-supporting content
Avoid delegating tasks that fall into these categories:
Anything strategic

Anything where they would represent a prospect's first contact with your agency (including calls and emails)

Anything requiring high-level questioning skills and agile conversational ability (such as discussing the agency's value proposition and how it relates to their needs, or how your agency can address their pain points)
Competent interns can effectively and efficiently execute tasks with oversight from a staff member who can review, approve, and accept ultimate responsibility for their work before it is implemented. Interns are there to learn on the job because they aren't ready to do many things independent of guidance. Interns will only be there for a short period of time, while agency new business is a long-term investment. For these reasons, agency interns are incredibly ill-suited for new business responsibilities which are inherently structured, strategic, sophisticated and high-stakes.
You may also want to read:
Image credit: © iStock.com / sturti