Many people aspire to be thought leaders; many more want to publish "thought leadership content." But what does that mean, really?
Roughly 521,000 people self-identify as thought leaders on LinkedIn today. Anyone can call themselves a guru, a genius, or whatever they want — it doesn't necessarily make it so. But, for the sake of this post, let's assume that your agency leadership team has the necessary ingredients to be thought leaders.
Sometimes it's taken for granted that smart people who are leaders in their organization will automatically create thought leadership content when they write, and that's just not true.
Similarly, agency teams will sometimes refer to any content created by their agency leaders as thought leadership content. But that can often be an "Emperor has no clothes" situation where the team doesn't feel comfortable questioning content that comes from the top, causing them to act like it's more valuable than it is out of deference.
Using mediocre or even average content to represent your agency, though, can damage its reputation.
"If your thought leadership doesn't have substance, it undermines all your content marketing efforts. In fact, it's worse than not doing thought leadership at all… A recent study showed that while most B2B decision-makers read thought leadership content regularly, fewer than one in five thinks the content they consume is of high quality." — Scott Baradell, CEO of Idea Grove in Newsweek
In the ongoing pandemic landscape, thought leadership content has become more valuable than ever before, especially for new business purposes. But the bar is also raised for what it looks like. Thought leadership is on a higher level even from quality, worthwhile content. It's shareworthy, thought-provoking, and exceptional. So I want to take a critical look at what qualifies content as thought leadership-caliber, how it is created, and how it serves new business efforts in 2021.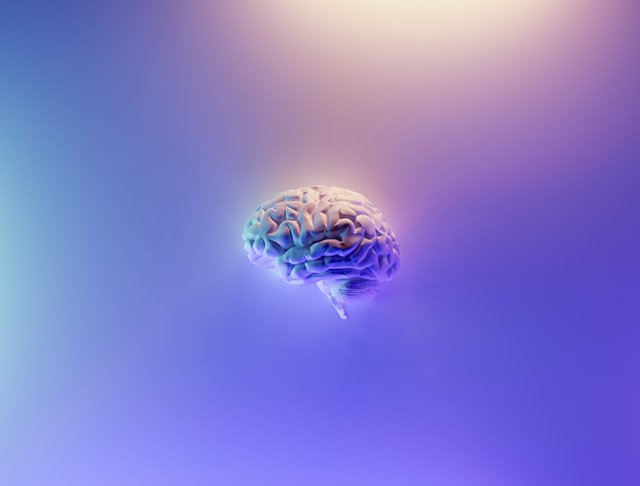 Not all content is useful. Not all content = thought leadership. Not all thought leadership is suitable for new business purposes.
So, how can you ensure that your agency's content meets the "thought leadership" bar? And, how can you create thought leadership content that serves your new business goals?
Strategy is the difference between content that gets results and content that doesn't. Great thought leadership content requires deliberate planning, and that is especially true when it supports new business efforts.
If you want to create thought leadership content that supports new business efforts, ask yourself these questions:
Who are you writing to? If you don't know, it won't be well-written, let alone useful. Be specific.
How will you connect with them? Why will they care? Why is it relevant to them? If you don't know, it won't be useful.
Are you helping them solve a challenge or think about a problem differently? Is it thoughtful and timely? Does it offer compelling new data and insights or are you adding something new and valuable to the existing conversation? If not, it's not thought leadership — and may well be a waste of agency resources. Think critically about whether your content will genuinely represent thought leadership (or even quality content).
Are you the right person (or organization) to be writing about it? Just because a topic needs to be addressed doesn't mean it makes sense for your agency to tackle. And just because someone is a leader in their organization doesn't necessarily mean they are the best person to write all of its thought leadership content. The author should be well versed in the topic, have an opinion, and be passionate about it. That may not be the agency's CEO.
TIP: Don't farm out content and slap the agency owner's name on it, thinking it will pass for thought leadership. While others may be enlisted for help writing and editing, the thoughts must come from the designated thought leader (or leaders) because genuine insight and an experienced perspective can't be faked.
Does it position the author (and, potentially, the author's agency) as an expert, objectively speaking? If not, it's not thought leadership.
Will it be delivered in a format favored by the target audience? If not, most of them won't read it. (TIP: repurpose valuable thought leadership in a variety of content formats to reach more people).
Is it aligned with your new business priorities (in terms of the target audience, context, challenges and solutions?) If not, it's probably not usable for new business purposes, and you should revisit the content strategy to ensure its worthy of agency resources.
EXAMPLE: If your agency is currently focused on pursuing new business with cultural institutions that need marketing support for fundraising campaigns, an appropriate thought leadership piece might be about understanding donors.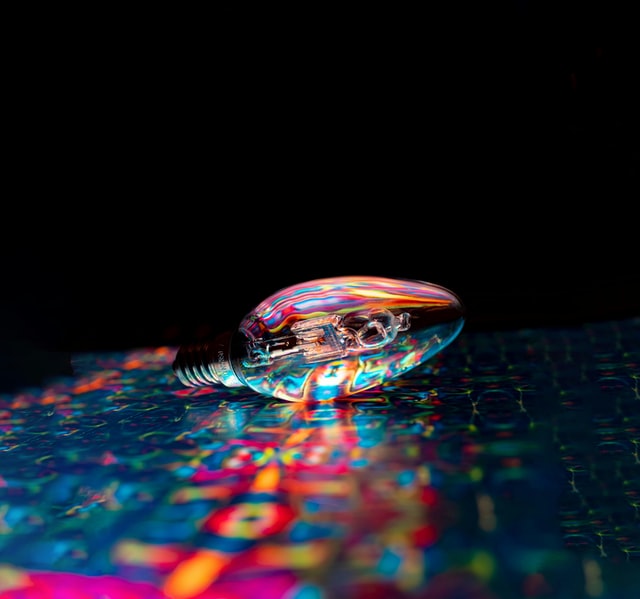 Now is an ideal time for agencies to strategize around thought leadership content
A recent survey by content marketing agency Grist on the value of B2B thought leadership revealed that 91% of senior decision-makers view thought leadership as either critical or important to their decision-making when appointing an advisor. This elevates the importance of thought leadership content in the new business process.
Additionally, solid thought leadership content would prompt nearly two-thirds of respondents to review its creators' service offerings and capabilities, potentially moving them further down the sales funnel.
Additional key takeaways from Grist's survey:
Shorter horizons: While thought leadership has traditionally focused on longer-term trends, in the pandemic era, the C-suite is focused on a shorter horizon, with more than two-thirds primarily concerned with the coming three to twelve months. Agencies should consider this when determining what to write about and when they need to publish, update, and retire content. With a short time horizon, content will have a shorter lifespan.
Specific content: 71% of senior executives prefer thought leadership specific to their vertical or sector. 50% are also interested in content tailored to their role, region, or company size. When writing content, be specific and ensure alignment with new business goals.
Senior executives are reading more thought leadership now: 45% are reading either a lot or a little more than they did before the pandemic. Now is the time to get in front of decision-makers while they are looking for guidance.
More senior executives are reading thought leadership specifically to evaluate the expertise and insight of potential advisors. In 2016, just 36% of respondents used thought leadership for this purpose, but it's now grown to 60%. Thought leadership is now a direct pipeline to agency new business. To make the most of this opportunity, leverage thought leadership content within a new business outreach program so engagement can be tracked and followed up on.
Parting thoughts
Quality thought leadership content doesn't happen accidentally or because of the author's title. Thought leadership content that performs does so through strategic planning to align it with new business goals.
While there has been a lot of mediocre content published to date, in 2021, the bar is raised. Agencies now have the opportunity to ramp up their thought leadership creation efforts and gain greater new business results from them than in previous years. Those who have the bandwidth to undertake such a project may find it reaps significant dividends.
Read more:
Image credits: Photo by Fakurian Design on Unsplash; Photo by Sascha Bosshard on Unsplash