The past year has hastened the evolution of the agency new business landscape. As larger pieces of business disintegrate into smaller opportunities and more projects are undertaken with speed, the path to new business has changed.
Competitive reviews don't make sense for smaller projects. Decisions for smaller projects are typically made faster. There is increasing diversity in the way agency prospects make new business decisions. That is reason enough for agencies to revisit their buyer journeys — and specifically, how their websites support the modern B2B buying experience. But it's certainly not the only one.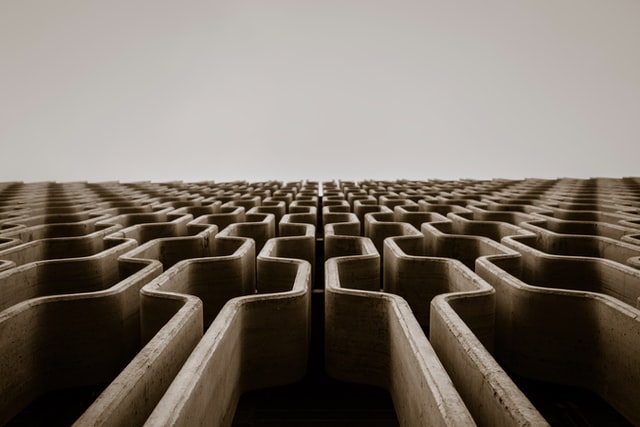 Reasons for agencies to explore B2B buyer journeys:
Marketers have identified B2B buyer experience, B2B buyer journeys, and B2B buyer enablement content as priorities this year (CMO Council Audit in

The Drum

), partly because the vast majority of B2B buyers characterize their experience as difficult (

Gartner

). This presents an interesting area of opportunity for agencies.
Providing a painless buyer experience is a great way to demonstrate your agency's expertise with buyer experiences, buyer journeys, and sales enablement content.
If your agency works with B2B clients on their online presence, not having a client-centric website that supports sales could work against you.
In B2B sales, most of the buyer journey is undertaken without ever speaking to a salesperson. Can your agency afford to wait for in-person meeting requests to share all of its "secret sauce"? Perhaps more information should be made available upfront to secure conversations and prevent missed opportunities.
Even agencies that exclusively serve B2C clients are still businesses selling to other businesses. While you may not feel like B2B represents your agency's true "spirit animal," there are functional elements of the B2B buyer experience that can be implemented while maintaining your agency's creative feel.
As great creative is increasingly regarded as "table stakes," optimizing your agency's B2B buyer experience could be an opportunity to stand out and "

win at every touchpoint

."
Gain more internal champions at prospect organizations by creating persona-driven content that provides the information they need to move forward. (If an agency is creative persona-focused, as many are, it puts them at a disadvantage when buying decisions are made by many other parties, including executives who are only driven by performance metrics).
How can agencies provide better buyer experiences?
In this post, I will discuss why B2B buyer journeys have renewed importance for agencies and five ways that agencies can get better at selling themselves by improving their B2B buyer experiences.
The first component of a good B2B buyer experience is demonstrating that you understand the prospect's industry and the challenges they face. Last week, I addressed the importance of shifting away from talking about services and tactics to emphasize specific outcomes and solutions to client problems. In many ways, this post builds on those ideas.
At a time when agency prospects prioritize value, proof points, results, and ROI, B2B buyer journey optimization is the next step in effectively communicating those things to prospects.
Here are five agency-relevant aspects of the B2B buyer journey that can be used to improve your agency's new business outcomes:
Understand and define buyer personas
You know who is in the (currently virtual) room when you go to pitch, but does your website speak to all of those decision-makers, or does it mostly speak to those in creative roles? When you think about how prospective clients interact with your agency's website, are you considering the CFO, CEO, and head of procurement? Or agency search consultants? What do these parties need to see when they come to your site?
More and more people are involved in purchasing decisions. According to Gartner, "The typical buying group for a complex B2B solution involves six to 10 decision makers' each armed with four or five pieces of information they've gathered independently and must deconflict with the group." There appears to be a significant opportunity for agencies to hone their persona identification and improve how they connect—especially with non-creative decision-makers.
For each party in the decision-making process, agencies should work towards a clear understanding of their goals, their challenges, what information they need, and what language they want to receive that information in. For example, CEOs and CFOs are likely looking for very concise information related to KPIs, performance metrics, outcomes, and bottom-line impact. They don't want to decipher marketing speak.
Imagine how much more effective your agency could be at closing new business if it made a strong case to all decision-making roles, instead of leaning on creative roles to be its advocates.
A precise understanding of how different personas interact with your agency's website throughout their buying journey depends on data and analytics (see this Adweek Branded infographic for Dun & Bradstreet). Data and analytics are among the most sought after agency capabilities (eMarketer). Building them out to optimize your agency's B2B buyer experience could be another way to demonstrate (and sell) your agency's capabilities.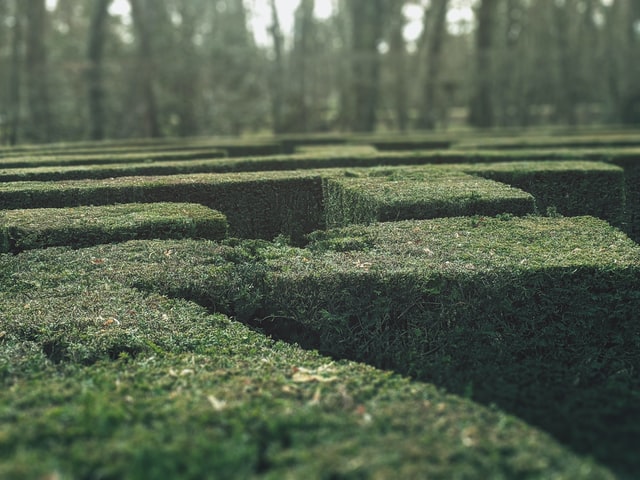 Understand your prospects' buyer journey
Traditionally, the buyer journey has been visualized as a linear process transitioning across marketing and sales functions. It is depicted as a series of stages from awareness to interest, then consideration, purchase, post-purchase, and finally, re-purchase as the buyer evolves from stranger to lead to customer. But is that linear process still an accurate representation of the buyer journey in 2021?
Gartner characterizes the modern B2B buying journey as a non-linear, maze-like process that includes six distinct "jobs," each of which are revisited more than once during the process and co-occur. These six jobs include problem identification, solution exploration, requirements building, supplier selection, validation, and consensus creation. Gartner suggests that "to win in this B2B buying environment," businesses should "focus on providing customers with information ... designed to help them complete their buying jobs" (also known as buyer enablement). I'll revisit that below.
Consistency in messaging is also important for optimizing your prospects' buyer journey. As decision-makers interact with agencies in more complex patterns across multiple channels, they shouldn't encounter contradictory messages and outdated iterations of agency positioning. That creates confusion about what the agency does. Agencies tend to be prolific content creators, so curation of agency messages across platforms must be carefully managed.
We've often found that agencies may update their positioning on their website but overlook updates to the metadata that shows up in Google searches. Neglected social media profiles and directory listings can also serve as unfortunate throwbacks of past brand iterations. Older outreach messaging and presentations are other places we see this occur, so give attention to archiving and version management.
Create content that supports the buying process
After clarifying your agency's target personas and getting a better understanding of their buyer journeys, the next step is applying that information to content creation.
A lot of blog content agencies produce for themselves is unusable for new business purposes. Part of that seems to be because it's not written to the personas the agency targets (or should be targeting) for new business, making it less valuable and less relevant. Another issue is that much of this content is not new or unique. It often feels interchangeable and almost like it's checking a box to show "our agency is on top of this new trend," rather than introducing a unique viewpoint or providing information that can't be found elsewhere.
Agencies do have various audiences, including prospective employees and current clients, who may be the target audiences for this content. But prospective clients should be among the priority audiences, too. That so little of what agencies write is genuinely valuable to prospective clients leads me to believe that not enough thought is given to what purpose agency content should serve and who it should reach.
Another reason that agency content may have little relevance for new business is that it's based on an outdated, linear model of the sales funnel or buyer's journey. According to the linear model, marketing "owns" the sales funnel's early stages before passing leads on to the sales team later in the process. As we now know, the way prospects and clients engage with content across their buyer journeys is much more complex. Agency marketing and sales departments should collaborate closely to ensure marketing content is consistent with the agency's sales needs.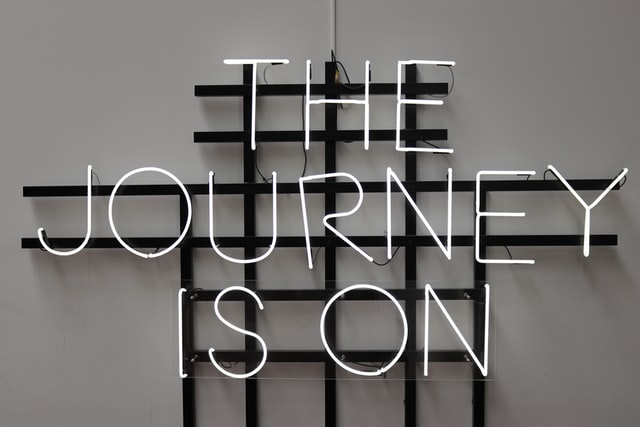 Aside from blogs, what other types of content are important to buyers as they evaluate your agency? The most common content format used by agencies is work examples, either via images or video. The more desirable content format for new business is case studies that include a mix of context, work, and proof of results. But other content formats are less widely used by agencies and can also help support buyers as they work towards a decision. Aside from case studies, these include testimonials, white papers, checklists, industry reports, and webinars (Hubspot).
Agencies can do more to empower various decision-makers with the resources they need to push things forward in the sales process. Think about what content you can create to increase buyers' confidence in choosing your agency as a partner. According to Hubspot, B2B buyers want to know how service providers can help them grow their business. So they are most interested in messages about time, money, resources, ROI, efficiency, and expertise. Their purchases are driven by logic and financial incentives.
Creative service providers aren't exempt from these priorities. If you are like many other agencies, this means there is a lot of room for improvement in how you frame your messages to prospects across channels. Many agencies still struggle to integrate compelling and publishable KPIs with their work and case studies, which means there is a lot more to be done before they can talk at length about their creative services in the context of business results.
Here's something to chew on: if the majority of the B2B buying process is completed before your agency has a conversation with the prospect, and you save the most important and compelling information about your agency's results for a meeting, how many opportunities will you lose without realizing it? Many prospects will conclude an agency's lack of demonstrated proof means it doesn't have any to show.
Make the most relevant information accessible to prospects
After mapping relevant content to your target personas' needs across their buyer journeys, consider how your agency can make it easily accessible to them.
One thing many agency websites could implement are persona-specific navigation options to make it easier for prospects to self-segment and locate the information they seek. For example, the top navigation bar might include tabs like "Careers," "Client Portal," "Quick Facts for Future Clients," and "Resources for Search Consultants." According to Hubspot, this strategy has helped other B2B businesses "build trust and authority" within multiple audience segments.
One idea for a landing page targeted at C-suite roles might include a downloadable one-pager with information like:
key agency KPIs
number of employees
number of clients
number of years in business
executive team contact information
diversity information
client longevity
awards
testimonials
types of clients served, and problems solved
Prospects might also want to know how agency services are structured. Are there flexible, custom, and project-based options? Are different remuneration options available? Does your agency have experience partnering with other agencies to offer additional services? And so on.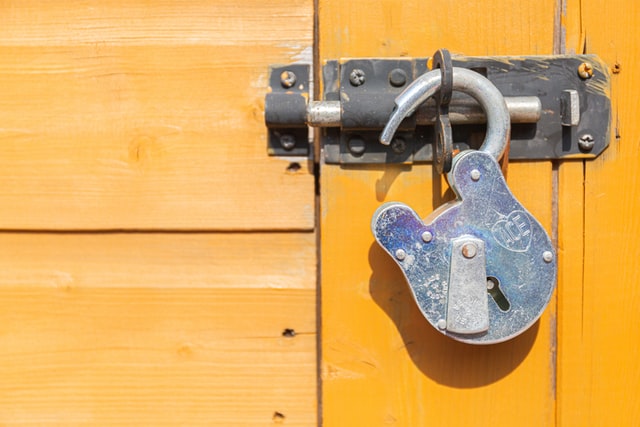 The idea is to offer a concise, easily accessible overview of your agency's key data points in one place. This landing page could also feature testimonials from agency clients in C-suite roles that speak to their common concerns. And it could direct them to specific work examples or other relevant resources.
Ultimately, why would you make a prospect reach out to your agency before offering this information that can only increase their interest in your agency? Why make them do extra legwork to compile information scattered across different pages of your website? Think about how you can make their research process easier, and as Gartner suggests, help them complete their buying "jobs." It's a win-win for them and your agency.
Get better at nurturing leads across the buyer journey
A prospect's buyer journey can extend indefinitely. As agencies ration resources, they tend to focus on opportunities with an immediate chance of closing. Lost opportunities are deprioritized and may be neglected until they disappear completely.
But not all lost opportunities are created equal. A "not right now" doesn't necessarily mean "no." One person saying "no" at a company doesn't mean there is no opportunity to be found through other parties and other departments. Certainly, prospects who have previously been interested enough to progress to conversations and pitches are higher value than those who have not. It is a mistake to let your efforts with those leads go to waste.
As your agency works to improve the experience it provides for clients and prospects, reprioritize lead nurturing. And don't just send the same eNewsletter out to all of your "lead nurturing" prospects to stay on their radar. If you send the same mix of marketing news and agency updates to a list of all of your current and former clients and interested others, you aren't "doing it" correctly. Segment your contacts and provide information immediately relevant to them at appropriate intervals.
Parting thoughts
As the business of buying agency services continues to evolve, improving the buying experience for agency prospects may become a very valuable way to differentiate your agency and improve your new business outcomes.
There is great potential for agencies to optimize the B2B buyer experiences they offer. Just as importantly, there are many different ways for agencies to integrate buyer experience optimization tactics. It's possible that as creative businesses reimagine what the B2B buyer experience means in the agency context that we will see an emergence of new content types, new strategies, and new applications.
What can your agency do with its buyer experience?
We can help you identify weaknesses in your agency's buyer experience. See how:
Read more:
Image credits: Photo by Luemen Rutkowski on Unsplash; Photo by Sigmund on Unsplash; Photo by Clemens van Lay on Unsplash; Photo by iMattSmart on Unsplash