Recently published articles provide new insight into brands' marketing budgets and which companies are thriving through the pandemic. It's a good time for agencies to pause and consider whether they are pursuing the right targets for future new business. But, to what extent should your agency's new business efforts follow trends?
In the early weeks of the pandemic, many of the agencies we spoke to had very similar target lists as they all tried to follow the money and look for businesses that weren't imploding. Peloton was on everyone's list (ironically, as AdAge reported that they "didn't need marketing" at the time). In-home fitness, eSports, gaming, home improvement, in-home entertainment, online food and liquor stores, delivery services, virtual meeting and productivity platforms, and personal safety and hygiene products are among those identified as "hot" areas for new business pursuit.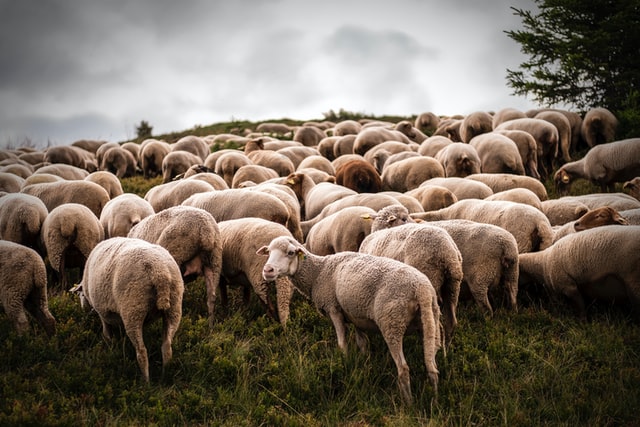 While certainly understandable, from a strategic perspective, does it make sense for every agency to be focused on the same verticals and targets? How do you know when your aspirational targets have eclipsed your focus on the work your agency has a right to earn? And what should you consider as you plan your new business strategy going into 2021? Let's sort through some of these considerations.
To what extent should your agency's new business targets follow the trends?
Industry trends should inform an agency's new business strategy. Following trends can help guide your new business efforts within the parameters of your agency's experience and expertise. Generally, agencies should use industry trends to make calculated pivots rather than abrupt turns into uncharted territories.
For example, an agency with expertise in five verticals might opt to lean into one of them more than others based on industry trends, or it may opt to build up work to support entry into an adjacent category that happens to be trending.
Why shouldn't you go all-in on pursuing the hottest verticals?
Some agencies may be tempted to throw everything they have at the brands and industries with all the shine right now. We do not recommend that. Though they may appear attractive, "hot" brands in trending verticals aren't always what they're cracked up to be.
For example, here are a few considerations:
The boost some brands are experiencing amid the pandemic may quickly subside once it's over. (Will people still want to pay more for delivery once they have a safe alternative? Will eSports lose momentum once traditional sports resume at full speed?) It may make more sense for your agency to target some "safe bet" brands with staying power.
Opportunity is not equal to media coverage. Some companies and verticals get a lot of press, but they don't always represent the best opportunities for a typical agency. (Cannabis is one example that comes to mind; it continues to face a patchwork of fragmented legislation, making it challenging for non-specialist agencies).
Everyone is looking at the hot verticals, so competition is heightened, and only the most qualified agencies will even get a look—if they are lucky. The hot verticals aren't so hot if you can't break through and can't make a good case when you do. Instead of looking at everyone's hottest targets, it pays to find your hottest targets.
Does it make sense for every agency to be laser-focused on the same verticals and targets?
It does not. For one thing, the amount of "noise" that companies in these verticals are experiencing from agency inquiries is probably deafening. The likelihood of your agency standing out is even less than it might be in other years when more businesses are thriving across verticals.
Even if you reach someone's inbox, what is your message? If you clearly communicate what you can do for them, leading with proven results in their vertical, then you may have a chance. But if you are reaching, if you don't have proven results from work done for companies like theirs, then your desperate approach will be seen for what it is—junk mail.
Have your aspirational targets eclipsed your focus on the work your agency has a right to earn?
Your target list should consist of accounts you have a right to earn, and while it is wise for your list to be informed by trends, it should not just be a list of companies that are doing well amid the pandemic. A reasonable amount of aspirational targets might be something like two on a list of 25 accounts.
There's nothing wrong with pursuing aspirational targets if you can make a compelling case for it. Play the scenario out and be objective in considering whether a prospect might care at all—on the off chance you can secure a conversation. If you can't make a good case, it may just be a charity-seeking mission, and therefore a waste of time.
Examples of factors that might make a "reach" reasonable:
Your agency is exceptionally well-known and respected
You have a relationship in good standing with someone on their team from a previous account
Your team has in-vertical experience from prior agencies
Your agency has proven experience in adjacent verticals
Your agency has proven experience reaching the same target consumer groups
Your agency has proven specialized expertise (such as in relevant platforms, channels, tactics, strategies, etc.)
Their business model is so new and unique that no agency has perfectly-matched experience
How do you know if you "have a right to earn" someone's business?
This calculation is quite simple. Remember that prospects want to know three things (to start):
Have you worked in my industry?
What problems have you solved?
What proof do you have?
Especially now, with limited budgets, marketers are looking for sure things. If you can clearly show those three elements in a concise and compelling way, you may get their attention, and they may be interested in having a conversation. That's if they have the bandwidth and aren't entirely happy with their current providers. Otherwise, there is a real possibility that you don't have a right to earn their business and perhaps shouldn't even be reaching out to them.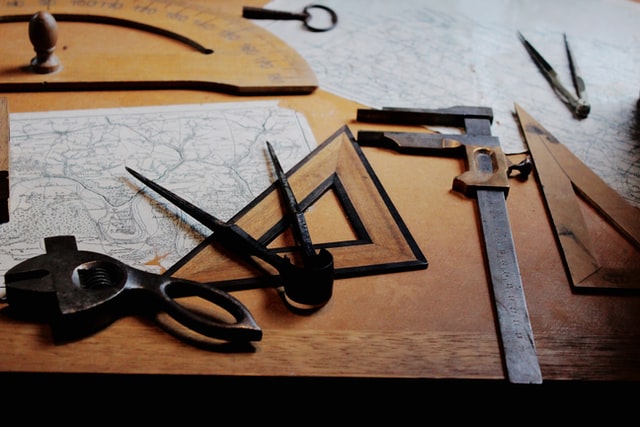 What should you consider as you plan your new business strategy going into 2021?
First, you must ask, "what are the best opportunities for my agency?" — which is a different question than "which brands and verticals are doing well amid the pandemic?" Your agency's best opportunities are the ones that you are most likely to impress, win, and retain. If possible, this calculation also factors in which work will yield the greatest margins for your agency and will help position your agency for its future path.
If you are pursuing a "hot" vertical, don't build your target list entirely with the usual suspects. Look at upstart, regional, and challenger brands, not just the most well-known names in a vertical. Focus on those that are the best match for your agency. Protect your resources and put the most effort into the opportunities that you have the greatest chance of closing.
Objectively assess your agency's body of work and capabilities. If you are intent on pursuing brands in verticals that are thriving right now, how does your prior work relate to those future targets?
For example, if most of your prior work is in travel, where does that connect to future viable business opportunities? If your agency "owns" the travel space, you should pursue the travel brands that are shining right now, despite the overall state of the vertical. That makes more sense than going after online liquor stores just because they are currently trending.
Look for hidden gems. Even within struggling verticals, some businesses are bucking the trend. If they are within your area of expertise, you're more likely to break through with these companies. Travel insurance, RV rentals, private home rentals, and luxury travel are all examples of bright spots in travel. What are the immediate and future needs of clients in this vertical, and is your agency ready for them?
How can you fortify your agency's "sweet spot" while exploring areas of growth and opportunity identified by industry trends? Consider what services clients and prospects are looking for right now and how well that overlaps with your current offerings. For example, with so much business moving online this year, digital transformation, data, and e-commerce have been in greater demand than branding. Before you go chasing after business in new verticals, what do you need to do to stay in demand within your current verticals of expertise?
If you have capability gaps, are they best addressed by training, hiring, or partnering with another agency? For example, a travel marketing specialist might strengthen their digital capabilities or partner with another agency to support virtual travel experience offerings if they anticipate prospective clients will need them. If your agency is part of a network (like Tribe Global or Worldwide Partners), it may facilitate such collaborations.
Parting thoughts
Until the disasters of 2020 are firmly in the rearview, agencies will need to apply even more strategy than usual to their new business planning—and likely more resources to their outreach efforts. When they do, agency leaders should consult industry trends while using caution to incorporate them in the correct measure. Trends can guide you to new targets for organic growth, but your agency's work and expertise should always be the driving force behind your new business program.
Read more:
Image credits: Photo by Ulysse Pointcheval on Unsplash; Photo by Fleur on Unsplash