Last week I wrote about how advertising industry trends are likely to impact agencies and agency new business in the coming year. Now I want to take a look at some marketing trends, and consider how agencies can use them to their advantage through reinvention.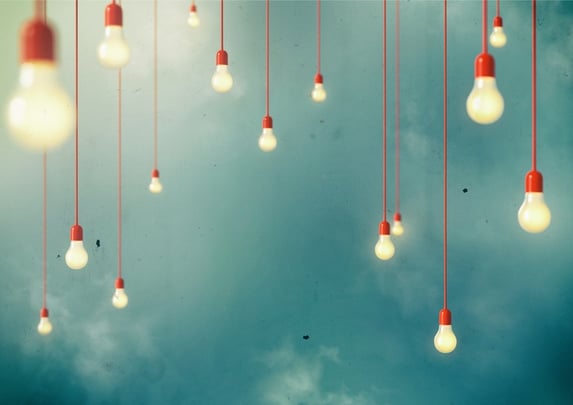 Agency adaptation and reinvention have become recurring themes on our blog lately. They are more important than ever for agency new business and growth in the changing industry landscape. Amid so much change, your website and positioning can become dated quickly. But with some effort, you may be able to make minor and more substantive shifts that have a big impact on your agency's new business success.
In my last post, I quoted Mark Schaefer, who was talking about a trend where marketing budgets and expenditures are still stuck on strategies and channels from several years back, and which are no longer as effective in 2018. If your agency remains stuck with service offerings and positioning that are several years behind, you may have yet to experience the full force of the gap between marketing past and future.
Marketers are going to catch up with what's currently most effective, which Schaefer reports he's starting to see happen now. As marketers do this catch-up, budgets may be redirected from agencies. Perhaps less so, if they can figure out a way to get ahead of it (such as by creating compelling offerings around user-generated content, influencers, and reviews, which outshine agencies, advertising, and campaigns, according to Schaefer). Food for thought, though certainly, it's not the only way that agencies will be able to maintain and accelerate momentum in 2018.
Marketing Trends for 2018
As you review the latest trends, think about how you would grade your agency with respect to incorporating any of these hot topics into your positioning and service offerings.
Technology
There is a LOT going on in marketing technology in 2018. Many of these have been talked about in previous years but will continue to play a role.
Artificial intelligence (AI) will continue to appear on websites via live chat tools, and may also be used increasingly for data collection (

Schaefer

).
Marketing will emerge in more non-traditional environments, such as in voice-activated searches and smart devices (such as via Alexa, Siri, etc.). By 2020, 50% of online searches are projected to be conducted by voice search (ComScore data, in

Campaign

). We will also soon see advertising designed for use in self-driving cars, along with passenger entertainment.
Virtual reality hasn't been the game-changer it was hyped up to be. But in 2018, marketers will start to work on sponsored and branded content for assisted reality (AR) applications (

TargetMarketing

).
Privacy protection and data security will become greater value propositions (

Entrepreneur.com

).
More marketers and agencies will employ next-level personalization to suggest tailored content, such as solutions currently provided by Adobe and Optimizely (

Entrepreneur.com

).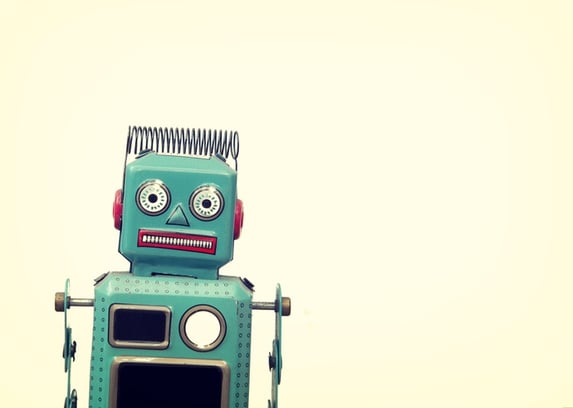 Search
There are a couple of significant trends that will impact the search landscape this year. Is your agency ready to be found on YouTube, via voice-activated searches on mobile devices, or by Alexa?
As voice-activated search grows, content strategy will change to be better optimized for voice searches. For example, that might include more featured snippets and interactive content that can be spoken to people as they complete other tasks (according to Kristopher Jones, LSEO.com, on

Forbes.com

).
Website structure and content will be increasingly designed around content clusters instead of keywords (Doug Fowler of Waypost Marketing, on

Inc.

).
More marketers will plan to be found in searches outside of the traditional Google searches on desktop or mobile. In March 2017, Ofcom data research showed that YouTube surpassed Google Search based on unique monthly visitors, for example (

Smart Insights

).
Strategy
What types of marketing strategies will brands invest in this year?
While some predict the end of influencer marketing,

Entrepreneur

notes that 95% of marketers who use it find it effective. We can expect to see a move towards more "subtle sponsored content promoted by influencers or micro-influencers."
Also, we can expect to see more brands investing in live events or

experiential marketing

, with most (roughly 2/3rds) of marketers indicating they will increase the number of live events they host this year (

Bizzabo

).
Brands
Even more so than in previous years, providing a good audience experience (UX, CX) is the expectation. In 2018 consumers will expect brands to provide instant, near-instant, and on-demand service, delivery, and content. Businesses that can't meet expectations risk falling behind. One example of a brand reaching to meet customer expectations is Target's recent acquisition of same-day delivery company Shipt.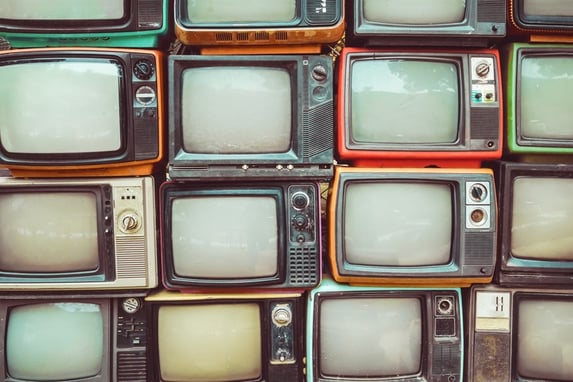 Content
The days of blogging your way to new business are over—if they ever really existed. In 2018, content saturation is real. Content Marketing is still the #1 top-rated most impactful marketing activity, according to Smart Insights' research, but it was able to claim that spot with just 20% of the vote (from 16 possible options).
Going forward, the success of your content marketing will not be determined by the content itself but by its transmission, and figuring out how to accomplish that will be a priority (Mark Schaefer). It follows that more brand content strategies will expand beyond publishing on brand-owned properties and reach out to include publishing on third-party websites (Angela Brooks, VP of brand strategy at Terakeet, on Inc.).
Here are a few content trends that may change the way you approach marketing for your agency and agency clients:
Gated content is now off-trend (

Entrepreneur

). People are tired of filling out forms and being added to your mailing lists in exchange for offers of varying quality.
People want more natural, less obviously fake content, which can be achieved through influencer marketing, and most affordably via

niche and micro-influencers

.
Consistent with the trends towards next-level personalization solutions and instant, relevant content delivery as part of the UX, in 2018 you can expect to see more personalized, more strategic, and highly relevant content that is mapped to the customer journey (

Smart Insights

).
In 2018, live and dynamic content will be more common (vs. static content) (says Sebastian Bryers, CTO at Ora Organic, in

Inc.

).
You can also expect to see more short-form, "snackable" content designed for both mobile and younger users' expectations (Millennial and Gen Z) (per Brad Harrison of ECOS, in

Inc.

).
Instead of re-purposing ebook content as blog content (and vice-versa), more people will be re-purposing written content in the form of audio (podcasts) and video (such as video stories on Instagram) (Ash Rust, managing partner at Sterling Road, on

Inc.

).
Connections
How will brands reach consumers in 2018? Here's a round-up of the trends.
According to Entrepreneur, Twitter may be on its way out. Instagram will continue its rule; perhaps eclipsing Facebook in 2018. LinkedIn is expected to make a comeback. Snapchat's fate will be decided this year. No one cares about Google Plus (still).
As much as social media continues to grow, it is outpaced by the growth of private messaging apps (Snapchat, Messenger, WhatsApp, etc.). More than half of mobile users use Facebook Messenger (61%) and half use WhatsApp (50%) (according to Ofcom Communications Market research). And the open rate for private messages is 98 percent, compared to email's 20 percent (Mark Schaefer). Huge difference! As Smart Insights has observed, examples of marketing applications for these social messaging apps include Pizza Hut using Messenger to book tables and IKEA using them for customer research.
Is email dead? No, but expect cold email to be supplemented with multichannel strategies for cold campaigns (Entrepreneur) in 2018.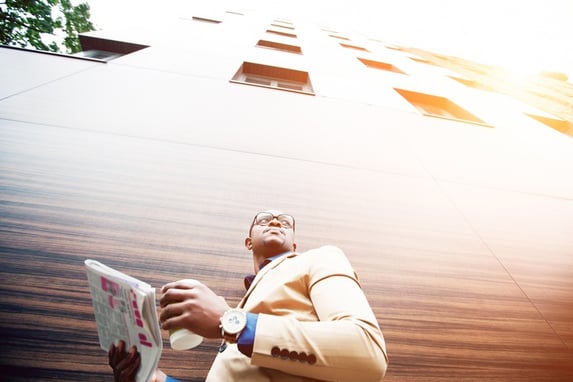 How will you leverage marketing trends for agency new business this year?
Want to make sure your agency stays relevant and profitable in 2018? One strategy is to take these marketing trends into consideration and plan accordingly. Here are some ways you could apply this information to your agency's new business planning for this year:
Consider updating your positioning, via services and service descriptions on your website, to include language that is consistent with the channels, strategies, and methods that are most in demand for 2018. In many cases, this may not necessitate a major change in what you are doing, but rather will make your site copy current and more accurately reflect the way your agency already serves its clients.
Identify agency weaknesses. If your agency has not been doing anything in the ballpark of any of these trends, pick a few that are logical fits for your niche and make a plan to develop and acquire demonstrable strengths in them.
Incorporate some of these trends into the blog copy, case studies, and work examples on your site, and make it clear that your agency has experience implementing these methods—with a direct connection to business outcomes for your clients.
Be prepared to discuss these trends with agency clients and possibly incorporate them, where appropriate, into your ongoing projects.
Implement these strategies to market your own agency. Self-marketing and business development often fall last on the list of priorities for agencies, but don't forget to keep plugging at it if you want to generate new business leads.
What do you think? What are your agency's plans to incorporate marketing trends in 2018?
Need some extra help growing your agency business? See if outsourcing can help:
Read more:
Image credits: Lights hanging: © iStockphoto.com/Vadmary; Robot: © iStockphoto.com/jakkapan21; televisions: © iStockphoto.com/jakkapan21; future: © iStockphoto.com/aleksle.