How many times have you seen agencies describe themselves as "outside the box," or "boundary-pushing"? It's ever more common now to see agencies position themselves as a "new solution" or "new alternative" to the stale, traditional agency model. Everyone insists they are different. And they probably believe that they are. But from an outsider perspective, much of this "difference" is little more than talk. Now that it's trendy for agencies to be different, merely saying that your agency is different and tweaking the positioning on your website isn't different at all.
Agencies who have difference #nailed
What does "difference" mean as we approach 2019? We've found six examples of agencies that are taking unique approaches to their business model and service offerings. Rather than just talking about how they are different, these agencies demonstrate their difference by putting it into practice. None of them is likely to be considered "interchangeable."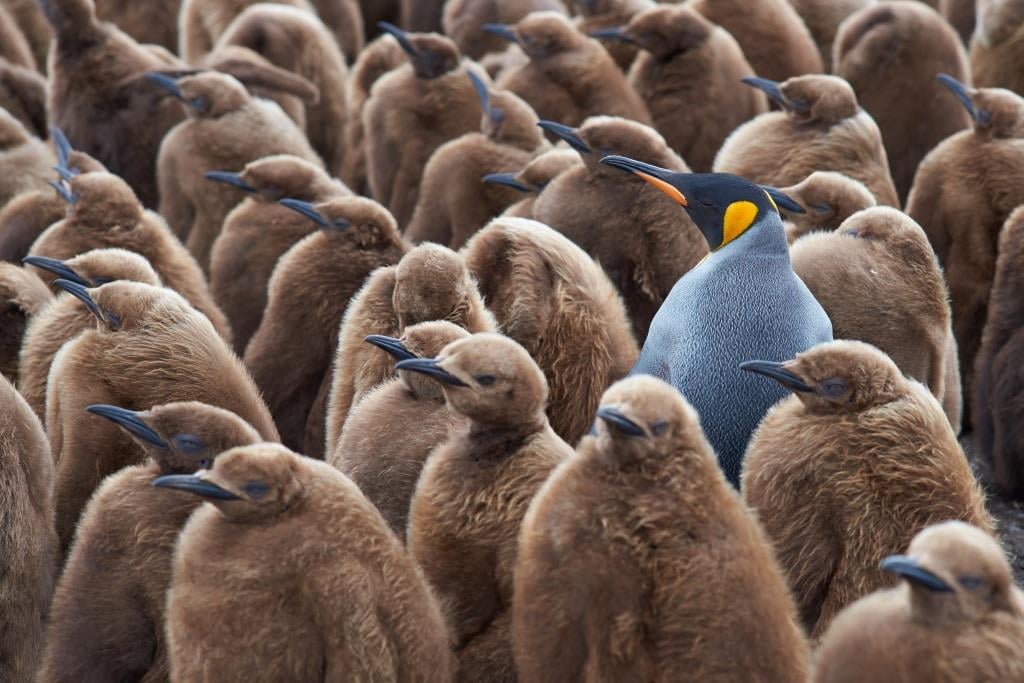 First, consider these examples in the 2019 context:
Is it "different" to offer proprietary software in addition to your creative services?
Is it "outside of the box" to have a virtual team that lowers your agency's overhead?
Is it "boundary-pushing" to have garish, jarring brand colors and busy videos on your website?
Is it "groundbreaking" to connect your creative to business outcomes?
Is it "revolutionary" to rearrange your creative teams and resources into new configurations?
Is it "unique" to focus only on millennials, or only on women, for example?
Is it "new" to tie your agency compensation to your results?
Although most of these examples are moves in the right direction, will they make your agency truly exceptional in 2019? Some of these may have been considered unique last year, but is that still true for next year?
In-housing: challenge or opportunity?
The first agencies profiled here have either been created or have recreated themselves in direct response to the in-housing trend. Look for many more agencies follow suit.
Example #1:
Agency: Jellyfish
Profile: Digital marketing agency headquartered in London, with U.S. offices in Baltimore, MD.
What's Different: Digiday covered Jellyfish's training program earlier this year, which they have been tapped to provide for clients like Dick's Sporting Goods as they develop in-house agency capabilities. Jellyfish had the foresight to start their programmatic ad training program five years ago, well ahead of the current trend (at that time, most agencies were still in various stages of denial about the impact of in-housing).
Example #2:
Agency: MightyHive
Profile: Media consultancy headquartered in San Francisco; on December 4th, 2018, MightyHive announced their acquisition by Martin Sorrell-backed S4 Capital.
What's Different: MightyHive's work helping brands create in-house agencies was also recently covered by Digiday, where author Ilyse Liffreing writes they're "filling a void in the current ecosystem." Though MightyHive serves a similar space as Jellyfish, they appear to do so a bit differently. While MightyHive also has a formal training program for client company employees, they structure their offerings on a case-by-case basis, with content that goes beyond programmatic coaching (on display, video, audio, social, and search) to strategy consulting, media buying execution, and training. MightyHive's clients include Bayer, Sprint, and Nationwide.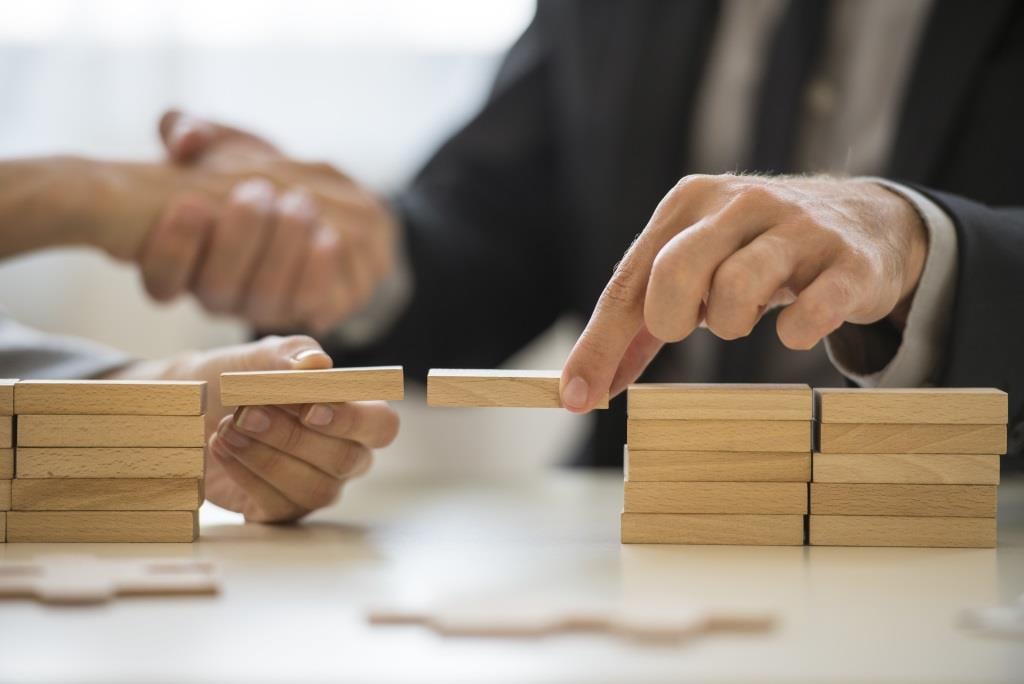 Solving the problem behind the problem: trust
Training brands to develop their in-house capabilities is not the only model agencies have created in response to the in-house trend. Another high-profile example is Wunderman Inside. It's not clear yet how successful Wunderman Inside has been in the short period since they were introduced, but certainly, this is a smart model and one that we can expect to see a lot more of in the future.
Example #3:
Agency: Wunderman Inside

Profile: Announced by Wunderman in March 2018, Wunderman Inside is a new agency operating model designed to address the underlying reasons why brands create in-house agencies and take more work in-house (versus offering short-term support services to help brands develop their internal capabilities).
What's Different: With its on-site operating model, Wunderman Inside offers an answer to perceived shortcomings in the traditional agency model (such as they are too slow, too bureaucratic, not collaborative enough, have too much overhead and unnecessary costs). The potential advantages of Wunderman Inside are obvious: all the benefits of agency expertise, talent, and perspective, but in a more accessible, responsive, collaborative, faster, and cost-efficient package. Further, being onsite facilitates better communication and understanding of a client's business, and is more conducive to restoring the trust that has been damaged between brands and agencies.
The importance of restoring trust between brands and agencies can't be overstated. Damaged trust underlies marketers' concerns about not getting adequate value, as well as their desire to regain control from agencies, which is behind the massive in-house movement and shorter, smaller-scale client relationships. The next example represents yet another solution to this challenge.
Example #4:
Agency: Buzzbar
Profile: A small "walk-in media and marketing shop" based in London, Buzzbar provides high-quality, a la carte marketing services at affordable rates to small and medium-sized enterprise organizations in the Fortune 500.
What's Different: While this model might not work for everyone, it is addressing all the right client pain points by emphasizing value, affordability, efficiency, collaboration, agility, and trust (via an open and honest approach). According to a Forbes article by Paul Armstrong, the quality of Buzzbar's work is "killer." While Buzzbar's model is not without potential drawbacks, the potential benefits are clear. According to Armstrong's article, Buzzbar is already generating interest from big brands and investors, with the potential to franchise their business model in the future.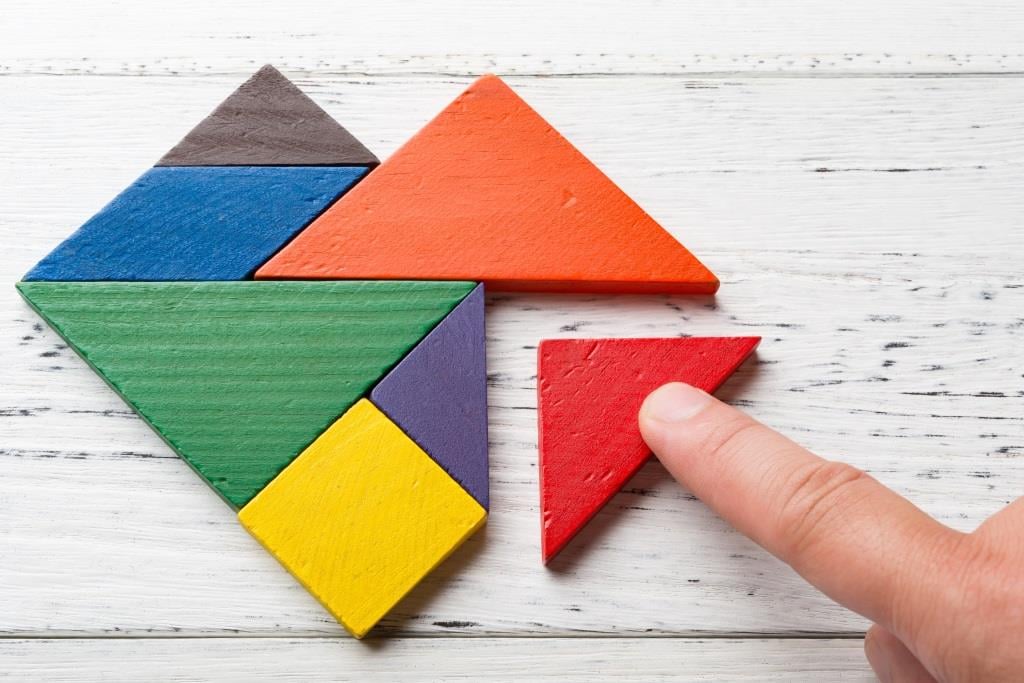 Getting better at solving business challenges
These last examples of agencies taking a different approach to their business include two that have explored intellectual property and product development. In some ways, this is not new. Agency product development was covered by The New York Times in 2008, and then it picked up some steam with media coverage in 2012 and 2014 — only then it was more about why agencies' product innovations are designed to fail (here and here, via Digiday).
Some better-known examples of agency products include EOS lip balm (Anomaly), Hackaball (Made by Many), Betsy's Best gourmet nut and seed butters (Omelet), Fat Pig Chocolate (The Brooklyn Brothers), and Two Fingers Brewing (Karmarama), among others (via Hubspot).
With some notable exceptions, most agency products have failed. That has been attributed to the fact that the dominant agency model is structured around billable hours, leaving inadequate resources available to support startups, which end up being more "like side projects or novelties, rather than legitimate business opportunities," (Digiday). On the other hand, most product launches fail, with or without agencies. Even when they do fail, product development still has potential value for agencies.
Some reasons why agencies view product development as worthwhile include: expanding internal skill sets to remain relevant, to be better partners to clients, to develop credibility with and interest from clients. Considering that agencies' inability to demonstrate value and tie creative to business outcomes continues to be one of the main reasons why they've lost business to consultancies, this approach deserves renewed consideration in 2019. Not to mention, there is always the potential (at least) to generate new revenue streams.
Example #5:
Agency: Decoded
Profile: Headquartered in New York, Decoded has "the first truly integrated creative, tech & media process."
What's Different: Decoded has launched a DTC yoga brand called "42 Birds," which was recently covered by Campaign. What's interesting about it is they are taking that experience, along with their previous work with startups like the Dollar Shave Club, BarkBox, and Honey, and using it to bridge a gap between agencies and in-house marketers. Startups are well-known for preferring to keep most marketing in-house instead of relying on agencies the way that big brands do.
Decoded is leveraging their unique position of having worked with both startups and big brands (like VISA, T-Mobile, and HP), and is drawing on the strengths of both to better serve all of their clients. For example, startups are stronger at using digital platforms, measuring performance, and taking an agile approach. Big brands are much better at understanding long-term marketing strategy and brand building. 42 Birds is a vehicle through which Decoded can demonstrate the strengths of startup and big brand wisdom, combined.
Example #6:
Agency: Anomaly
Profile: Headquartered in New York. Founded as a new model solution to the old "broken" agency model, Anomaly tackles advertising challenges as business issues, examines them from a multidisciplinary perspective, and ultimately delivers solutions that go beyond ad campaigns.
What's Different: True to their name, with Anomaly, the better question is "what's the same?" Their approach to solving problems (described above) is just one of the ways they stand out. Since they started in 2004, they bill by performance rather than time. Additionally, Anomaly develops their own intellectual property and products, which it uses as a source of revenue and to sharpen its skills to better serve clients.
How else are they different? Rather than isolating multicultural insights as a stand-alone (and potentially optional) practice, since 2016 they have integrated them into every piece of their work. As other agencies continue to grapple with gender equality and diversity issues, half of Anomaly's global CEO's were women and nine out of 10 of its leadership positions were filled with either a minority or a woman by 2017 (AdAge). In 2017, 50 percent of Anomaly's hires were women and over one-third were minorities (AdAge).
Anomaly was fifth on AdAge's 2018 Agency A-List. AdAge author Lindsay Stein writes: "In a year when many clients have been cutting back and agencies are chasing business any way they can, Anomaly made a conscious decision to focus on internal development, training and culture." This is as off-trend as it is smart, given the current industry conditions and threats to agency new business. Anomaly's investment resulted in an 18 percent revenue spike for them last year, as they grew their business by 50 percent, adding new clients like Diet Coke, PlayStation, Smartwater, and Carnival Cruise Line.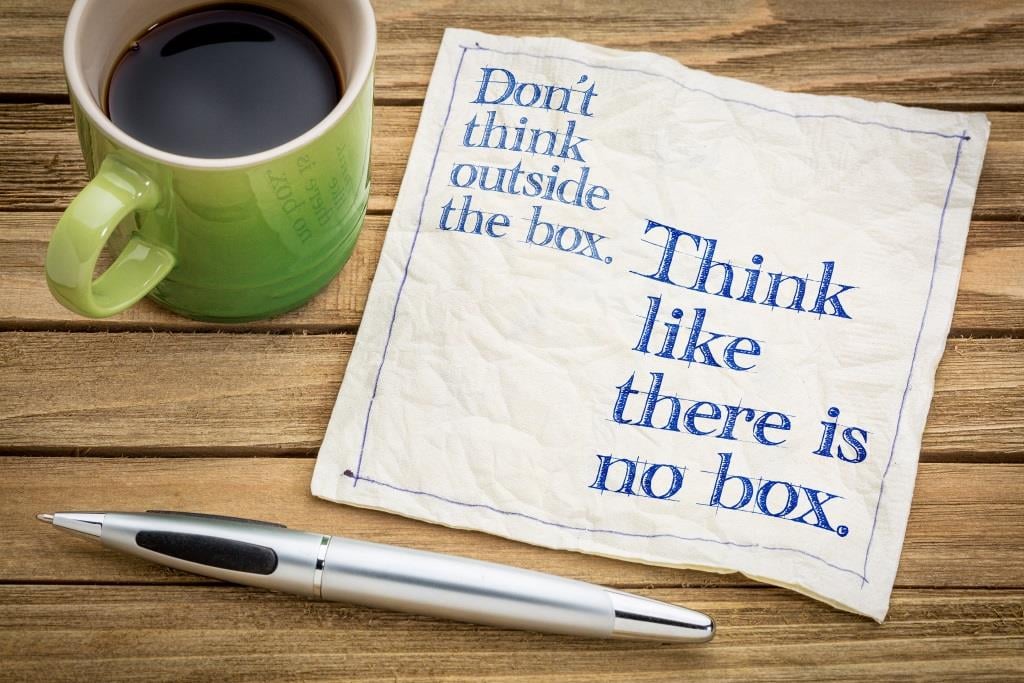 In closing
To be clear, my point is not that agencies should pursue difference for the sake of being different. Rather, the point is agency survival. The agency examples in this post have taken some of the biggest threats to agency new business and transformed them into opportunities. Current market conditions call for truly non-traditional and creative approaches to agency business. While most agencies are aware of that, their solutions —for the most part — remain squarely inside of the box. Few agencies are taking it far enough, and it's paying off quite nicely for those who are.
In an era where the call for agencies to "evolve or die" is all too familiar, I hope this post inspires you to consider how your agency can take change beyond website copy and semantics.
Read more:
Image credits: Agency Difference © JeremyRichards/Adobe Stock; Rebuilding Trust © Gajus/Adobe Stock; Solving Business Challenges © Freer/Adobe Stock; Outside the Box © MarekPhotoDesign.com/Adobe Stock