Let's talk about how the in-house agency trend is affecting your current and future agency new business prospects.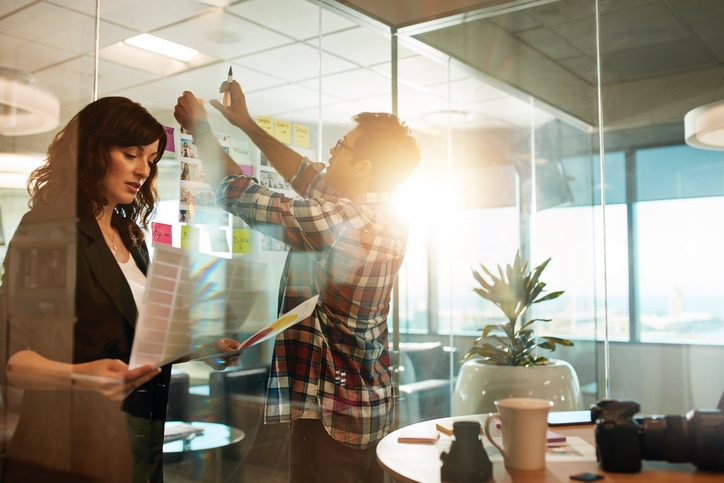 The in-housing phenomenon has been a recurring topic of discussion for at least a decade. At that time, a study by the In-House Agency Forum for the ANA found the top two perceived benefits of the in-house model for marketers were cost efficiencies and quicker turnarounds. In contrast, 2018 data from the In-House Agency Forum and Forrester show brands most value "knowledge of the brand" and "knowledge of the business," followed by cost-effectiveness and speed (Mediapost).
Recent headlines have been dominated by ANA's latest study on in-house agencies. It revealed a 20 percent jump (from 58 percent to 78 percent) in ANA members who report having some form of an in-house agency. 44 percent of respondents indicated their in-house agency was established in the past five years. Further, 90 percent of respondents said the workloads of their in-house agencies have increased in the past year (including 65 percent who reported it increased "a lot.")
The number of in-house agencies is growing, they are employing more people, taking on more types of work previously done by external agencies, and their quality of work is improving.
ANA's survey revealed in-house agencies are providing services that include:
Media planning and buying

Creative strategy

Social media

Content marketing

Influencer marketing

Video production

Data/marketing analytics

Experiential marketing

Commercial production

In-house agencies are taking on complex creative and strategic responsibilities. They are not limiting themselves to "low hanging fruit," and it was probably naive to expect that they would. What's more, they seem to be doing well. 79 percent of ANA survey respondents expressed high levels of satisfaction with the work of their in-house teams. (However, as the 4A's president has pointed out, in some cases it could have been the in-house agency employees themselves taking the survey; essentially rating themselves).
In-house agencies are significant in both size and penetration. The 2018 study by the In-House Agency Forum and Forrester found there were 52 percent more in-house agencies than ten years ago (up to 64 percent from 42 percent; Mediapost). 55 percent of the in-house agencies reported adding headcount over the past two years. And over half of the in-house agencies employed creative teams of 25 employees or more.
What has inspired this in-house trend?
The in-house trend is happening for a number of reasons. For one, marketers simply want to improve efficiency. They think they can do things cheaper, faster, and better, so they are going to try. Pepijn Rijvers, Booking.com's chief marketing officer, told Business Insider that their in-house transition was motivated by speed and data. To illustrate, he describes agency "meetings with 30 people...that [took] a week and a half to set up."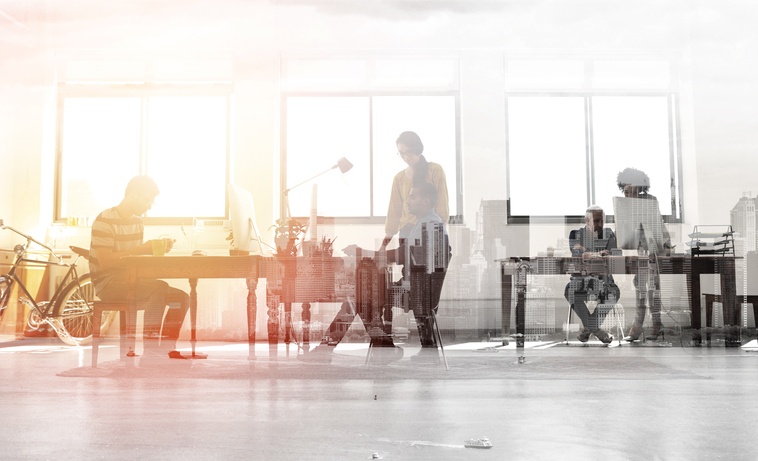 Reports of agency abuses around media buying added fuel to the in-house agency "fire," (AdAge). It damaged trust between brands and agencies and inspired an epic parade of agency reviews as marketers sought to regain control, increase transparency, and reduce marketing budget "fat."
Another contributing factor is changing customer / brand dynamics in the context of the digital revolution. More brands feel like they need to be able to listen and respond to customers on a 24/7 basis. Things are moving faster. Customer relationships are tied to data, which means brands need to own their data and be ready to respond to customers in real time, across channels, in a brand-consistent manner. Marriott CMO Karin Timpone has said one of the reasons they've moved work in-house is to be more in control of their customer journeys (Digiday).
What the new agency-brand relationship looks like
For the most part, brands that have been using agencies plan to continue to do so. It's the way that they want to use them, though — the context — that has changed. In conversations about the future of the agency-brand relationship, marketers frequently use terms like "hybrid," "project-based," "collaboration," and "partnership." There is a clear desire on the part of marketers to rebuild the trust that has been broken between agencies and brands and create strong relationships.
ANA's survey showed that 90 percent of respondents still work with external agencies. Other research by the World Federation of Advertisers and The Observatory International found 82% of brands still considered agencies relevant, but that they "may need to evolve to be more agile," (Marketing Dive). More specifically, brands want to scale back and evolve their agency relationships, taking back the driver's seat. But they don't want to stop working with agencies altogether. Digiday reports marketers want to talk more directly to their customers and do more planning and strategy while letting agencies do more of the execution.
Brands value agency expertise, but the bar on that expertise is rising. As they level-up their own internal capabilities, brands "have higher expectations" for agencies, says Marc Speichert, chief digital officer at GSK (in Digiday). ANA's CEO Bob Liodice has said that marketers are "... encouraging their external agencies to provide differentiated services and increased value."
The AOR relationship is no longer the norm. The expectation is increasingly that brand/agency relationships will be project-based. In many ways, this can be seen as a win for agencies, because it gets them off the costly RFP/pitch hamster wheel and allows them to show what they can do in a more meaningful way.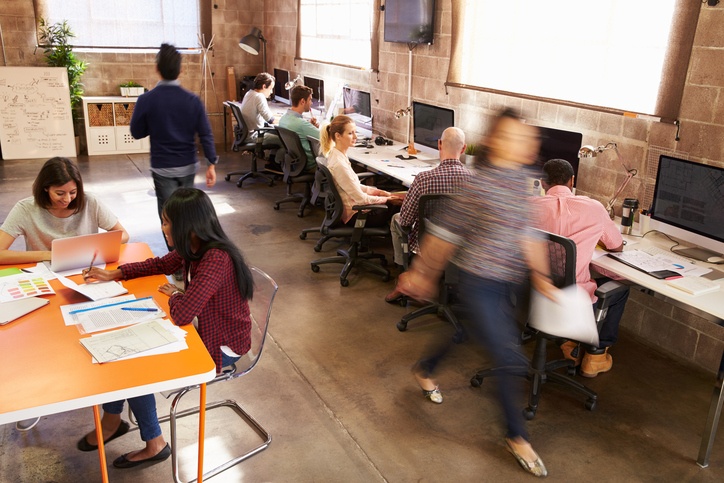 Agency strengths and weaknesses
The perceived shortcomings of agencies include:
Agencies "do not fully grasp" client needs

Agencies can't keep up with changes; they are stuck in a dated, advertising-dominant mode

Agencies lack in-depth brand experience

Agencies are too slow

Concerns about agency transparency

Concerns about agency's ownership of data

Agency talent challenges:

Harder to attract and retain talent; high turnover

Has been described as a "sweatshop environment" (Gerry Moira, previously of Havas London, in

Campaign

)

Low morale, long hours, low pay
On the other hand, here are some of the things agencies have going in their favor:
Years of experience designing campaigns to spread a company's message and generate business outcomes

Constant exposure to a variety of clients, new challenges, and campaigns (creatively agile)

Agencies are "a place for expertise on new trends and new technologies" (

Digiday

)

Creative agencies have a strong track record of strategic thinking around targeting consumer groups (

Marketing Dive

)

Perceived as a source of higher-value services (strategy, big ideas, specialized expertise)

Objective outsider perspective

Better at managing a skilled talent pool, scaling up/down, and keeping skills current


In-house agency strengths and weaknesses
Perceived challenges of in-house agencies:
Too close, and too isolated in their brand and vertical ("the island effect") (

Adweek

)

Work perceived as sub-standard, sub-par relative to agency creative

In-house agencies are expensive and difficult to create (

Digiday

)

Challenges managing workflow and resources (as reported in the

ANA survey

)

Recruiting talent is an issue (

Mediapost

):

Career limitations due to lack of exposure and insufficient variety

Unclear or limited career progression for creatives

Difficult to re-allocate employees as easily as agencies can during resource ebb and flow

Questions about bureaucracy stifling creative autonomy and honest feedback (

Digiday

)
Perceived benefits of in-house agencies:
Better across-the-board alignment with marketing and brand

Cheaper/more cost-effective

Transparency and trust are not issues

Agility; react and iterate more quickly

Closer relationships across internal teams, fewer planning/implementation roadblocks

Deeper knowledge of brand

Deeper understanding of industry and customers

Ownership of (and, therefore, easier access to) data

Ownership of customer relationships

Deeper investment in the brand and the company

More stable than agencies that have high employee turnover (

Digiday

)
Talent is an issue for both in-house and external agencies. Historically, the perception has been that working in-house is a step down from working at an agency, considered less creatively challenging, with fewer growth prospects. Increasingly, industry insiders like Verizon's Andrew McKechnie (in Digiday) are pushing back on that assumption, saying it is no longer accurate. Also, as Peter Cowie of Oystercatchers has pointed out, "senior marketers are now paid more than agency chief executives by a considerable margin" (Campaign). Agencies should not assume they occupy a more attractive employer position than in-house agencies.
How real is this threat?
Many people like to reference a pendulum coming back around when they talk about the in-house trend. Others say that once in-house agencies give it a go for a few years and see how much the employees cost, and how hard it is to keep them adequately trained and retained, they will have a renewed perspective on agency value. And that will likely be true to some degree. But the in-housing trend has been on the upswing for over a decade and shows no signs of stopping in the near term. It seems ill-advised to sit and wait for the pendulum to drop back, without making meaningful adjustments to the new environment in the meantime.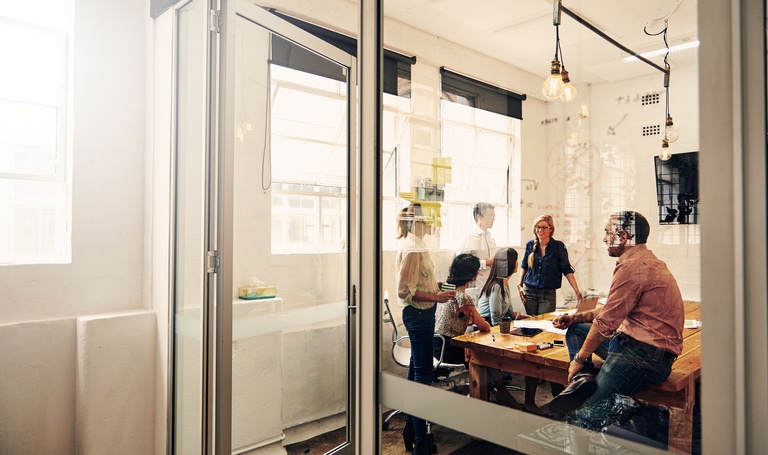 Previous reports suggested that in-house agencies would primarily be limited to "low-hanging fruit" type of work, which we now know is not the case. The ANA report shows that in-house agencies are taking on some of Madison Avenue's "sacred cows"— creative, brand strategy, and content marketing (Marketing Dive). Not only that, but in-house agencies are also taking on the areas that traditional agencies have been advised to lean into to stay competitive: data and technology. What's left, then? Agencies will just have to do things better than their in-house counterparts.
One of the biggest challenges for external agencies competing with in-house agencies will be measuring success. Lego's CMO Julia Goldin recently spoke with Marketing Week about how their in-house agency measures KPIs. As an internal agency, Goldin explained, the KPIs are the same as the overall business KPIs. Which, if the company is functioning correctly — as Lego is —works in favor of the in-house agency. But external agencies, Goldin points out, are hesitant to tie the KPIs of their marketing work to the overall business KPIs.
Goldin's observation is not surprising, because outside agencies typically have no communication with, and limited (if any) awareness of the other departments that influence business KPIs beyond marketing. For many agencies, tying creative to business outcomes when they are divorced from so many variables would require blind faith. I am a big proponent of connecting creative work to proven business results, but this is not an apples-to-apples scenario. And it will probably come up for many external agencies as they work with in-house teams. Its likely external agencies will always be at a disadvantage when it comes to demonstrating their value vis-à-vis the in-house agencies.
How agencies can remain successful
This is not the first time I've said this: agencies that are smaller, more specialized, and more flexible are most likely to do well in the changing industry environment.
Here are some qualities that have been identified as potentially advantageous for agencies who want to thrive going forward:
Open to project-based work

Open to performance-based pay and other revenue models

Open to building seamless in-house (agency) teams; being embedded at the client location

Excellent collaborators and partners

Data-driven

Creators of high-level content and creative

Specialized expertise, especially in tech and data

See an opportunity where others see a threat

Adapt to change rather than expecting it to pass with time

Favorable agency culture to attract, retain, and grow talent

Focused on delivering value (tangible business results)
What say you? How concerned are you about how this will impact your agency business? Have you made changes to adapt to the in-house phenomenon, or will you go as far as you can operating business as usual? Let us know in the comments.
Read more:
Image credits: ©Stockphoto.com/jacoblund; ©iStockphoto.com/PeopleImages; ©iStockphoto.com/monkeybusinessimages; ©iStockphoto.com/pixdeluxe