David Droga's new role as CEO of Accenture Interactive has been a hot topic this week. While many wonder what it might mean for consultancies versus agencies, that may be a moot point as the two hire and acquire their way closer together. And it's not what I find most interesting about Droga's new position.
Droga's ascension signals the increased valuation of creativity. If a business consultancy can put a creative in its #1 position, that says a lot about how it perceives creative's value for its own business and clients.
At a time when agencies are undervalued, and lack power in client-agency relationships, the increased valuation of creativity is a path for agencies to re-establish power. Everyone stands to win when creativity is married with business results and gets rightful credit for it.
"Droga's appointment at Accenture Interactive is very much a signal of the importance of creativity in both marketing and business. It is certainly a bold statement as he is the only major global agency CEO to rise from the creative ranks. It will send a powerful message to clients and the industry." — Avi Dan, CEO of agency search consultancy Avidan Strategies, in

Forbes
Brands demand both creativity and effectiveness
Putting a creative (with business chops) at the helm of a consultancy may be unexpected, but it's also a sign of the times. Creativity is regaining importance (WARC recently asked if creativity could be "the ultimate secret weapon to beat the competition" in the uncertain pandemic landscape). The caveat to this rise is that it's a package deal. Creativity by itself has little relevance in today's landscape. Brands' current flirtations with creativity demand that it be paired with effectiveness.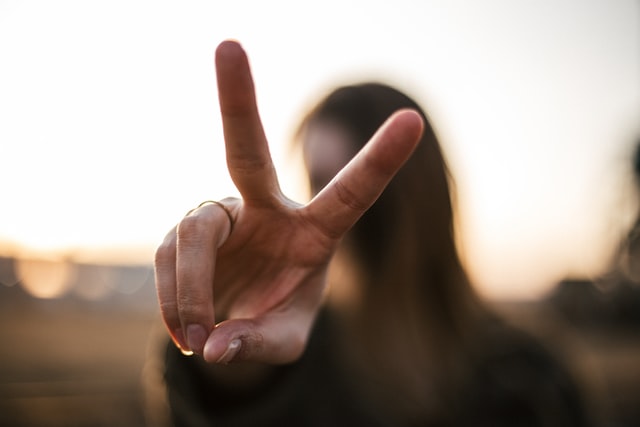 Amid growing pressure to prove impact, marketers are now prioritizing creative effectiveness, though demonstrating results remains a challenge. According to LIONS' State of Creativity report, nearly one-third of brand leaders report growing pressure to prove creativity's effectiveness. 35% of respondents also agreed it is "extremely challenging" to demonstrate the effectiveness of creative work, and 61% said it is difficult to show long-term impact.
"Creative effectiveness is our currency in this business, our proof that ideas can directly impact our clients, our society and the world."— Suzanne Powers, global president and chief strategy officer at McCann Worldgroup, in

Campaign
Forrester recently asked U.S.-based B2C marketing executives how challenging their various 2022 priorities will be to achieve. Respondents said their biggest challenge will be proving the value of marketing, with 71% indicating that demonstrating the value of marketing to the CEO, CFO, and the board will be very — or extremely — challenging during the upcoming year.
How to solve this quandary? As suggested by the title of their report, The CMO and CFO Alliance, Forrester says CMOs must become "besties" with their CFO colleagues to develop a credible story around marketing ROI.
Forrester's research is consistent with LION's findings on the growing pressure around proof of results. It will trickle down to how marketers select agency partners and what they expect, specifically for proof of results and return on creative investments.
"Unless marketers equip themselves with data, finance acumen, and the ability to correlate marketing activity with business impact, they will become hopelessly obsolete and get left behind." — Mastercard CMO Raja Rajamannar, in

Forrester
What does it mean for agency new business?
The bar for proof of creative effectiveness is rising quickly, and agencies who can demonstrate they consistently deliver it will have a strong competitive advantage.
Proof of results has long been necessary for agency new business, and that's only become more true amid the pandemic. According to LIONS' State of Creativity Report, 67% of brands see creativity as an "extremely valuable" competitive advantage in business. At the same time, they are cautious, risk-averse, and seek sure things.
The only way to give brands the level of confidence they need to proceed is with proof of effectiveness. Agencies should not come to the table expecting brands to take blind leaps of faith based on ideas without proof. Relevant work with meaningful KPIs that connect to business results is mandatory. Work without those proof of results does little to gain stakeholders' trust or help the agency close new business.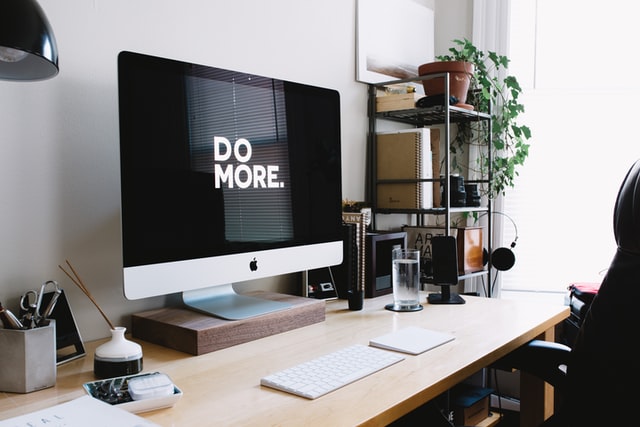 Looking back: how did creativity become devalued?
Creativity became endangered as it grew apart from results. Perhaps it is not a coincidence that agencies have also lost the respect of the C-suite, become disempowered, and been forced to do more with less during the same period.
Since 2010, marketing consultant Peter Field has been writing reports detailing the link between creativity and effectiveness. In his bombshell 2019 report for The Institute of Practitioners in Advertising (aptly titled "The Crisis in Creative Effectiveness"), Field didn't mince words about the dire state of things, calling on the industry to "restore the power of creativity." Among the findings:
Award-winning campaigns were no more effective than other campaigns
Creative effectiveness was at a 20-year low and delivered increasingly little advantage
The decline in effectiveness among award-winning campaigns was largely attributed to favoritism towards short-term creative campaigns by award shows and the drift away from longer-term brand-building efforts that amplify effectiveness
Traditional brand-building campaigns declined from 85% of all advertising in 2002 to 62% in 2018 amid the transition to short-term advertising
Short-term ideas are roughly 50% less effective


"If we don't change, then soon we will no longer be able to show any strong link between creativity and effectiveness. And that will mean that investment in creativity will rightly be seen as 'non-working budget;' it will simply be cut." — Peter Field, in The Crisis in Creative Effectiveness
Since then, investment in short-term work has been driven by brands' focus on immediate results amid the pandemic (Lions' State of Creativity Report reported 20% of agencies said investment in creativity declined following the pandemic). The trend towards short-term-oriented creative campaigns has also been amplified by the project-based environment that dominates agency-client relationships.
Creative effectiveness and industry awards
Field's work helped give rise to the WARC Effectiveness Rankings. WARC's Health of Creativity infographic summarizes key takeaways from ideas awarded in shows tracked by the WARC Rankings between 2015 and 2019. It shows that just 18% of creatively awarded ideas were also awarded for effectiveness, and only 39% of highly awarded creative ideas were also awarded for effectiveness. Those numbers seem surprisingly low.
It begs a series of difficult questions:
Why is so much work being creatively awarded when it is not effective?
What is the point of awarding ineffective work? (And, how is that relevant to clients?)
Why would agencies want to draw attention to creative work that is ineffective?
Should agencies be proud that they've had their clients subsidize work that serves only an entertainment value, with no connection to business results?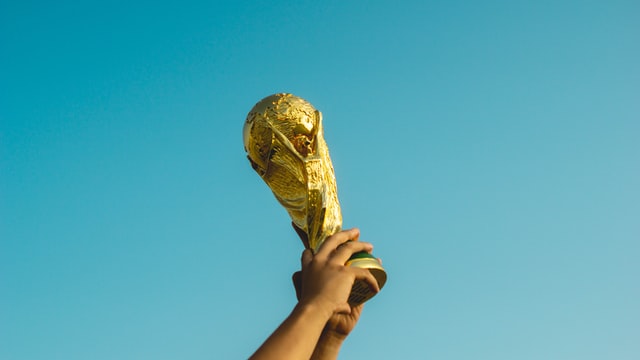 In today's landscape, awards that don't factor in effectiveness could seem agency-centric and out of touch. Awards boost stakeholder morale and stroke egos (which shouldn't be written off when agencies struggle to attract and retain talent). But from a new business perspective, most awards have long had questionable value.
"Creative wizardry is only relevant as an igniter or accelerant for client commercial success. The agency world's bad habit over the years has been to become too enamored with its cleverness and less so on driving business results for clients." — Martin Albrecht, CEO of Crossmedia Worldwide, in

Adweek
Even the big-name awards that mean a lot to creatives aren't going to move CEOs and CFOs — unless they also represent business results. Arguably, the most important award from a new business perspective is the WARC Effectiveness Award. Martin Albrecht, CEO of Crossmedia Worldwide, wrote that "The WARC Effectiveness Awards...should become the trophy of choice for brands/agencies who prioritize outcomes."
Parting thoughts
Nobody is more excited about the marriage of creativity and business results than a new business consultant. We've been banging this drum for years. Without proof of results, not only is closing new business an uphill battle, but the quality of new business opportunities also suffers.
Agencies have long been stuck in a race to the bottom where business is won by the lowest cost. Creative services have been commodified, and agencies have been treated like vendors instead of partners.
The rising importance of creative effectiveness means agencies have an opportunity to regain respect and negotiating power. With proof of creative effectiveness, agencies can justify sustainable costs — and even healthy margins — by demonstrating ROI.
As creative effectiveness grows in importance and the data-sharing required to prove it becomes more mainstream, brands may even relax some existing barriers to data, enabling stronger case studies. Fingers crossed.
Read More:
Image Credits: Photo by Priscilla Du Preez on Unsplash; Photo by Carl Heyerdahl on Unsplash; Photo by Fauzan Saari on Unsplash