At The Duval Partnership, we write and send more than our fair share of agency new business outreach emails. We've done it on behalf of agencies of various sizes, in different areas of specialty, with different depths of experience, and targeting different personas and industry verticals. I've never seen a perfect one-size-fits-all email outreach template, and have no reason to think such a thing exists. But I have seen many well-written emails. Plenty of bad ones too…. So I thought it might be helpful to share some of my insights about what works and what doesn't.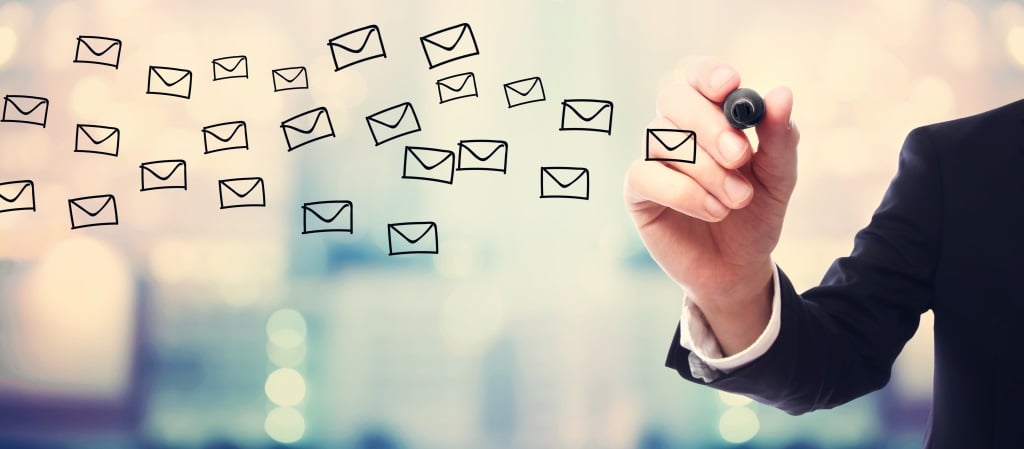 Thoughts On Email Trends and Best Practices
It's smart to stay up-to-date with email performance trends and best practices; they are helpful to consider when crafting your emails and developing your email strategy. That being said, when it's time to hit send, all bets are off. There is never any guarantee that your recipient will respond to your email on behalf of your agency the way that most other people do. There are so many variables that can impact engagement with your email, from the obvious (time and day sent; subject line) to the less predictable (internal changes, budget cycles, and pre-existing relationships at the target company). The only way to know what works for you is to test, track, revise, and repeat.
One thing to keep in mind about email best practices is that, as a practical matter, it is impossible (or next to impossible) to observe all best practice recommendations and tips in a single email. Sometimes you have to decide which strategies you are going to lead with, while de-prioritizing others. With that in mind, the tips and insights I share here are good guideposts, but aren't necessarily intended to be used in combination, all at once.
Agency New Business Outreach Email Tips and Insights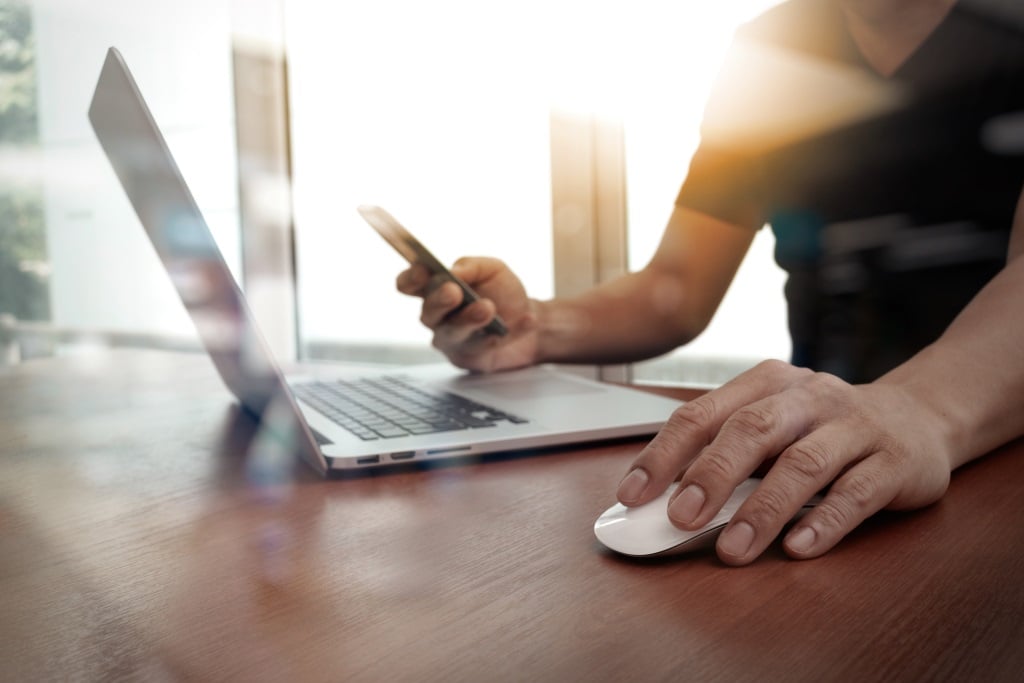 Understand who you are writing to.
While informal emails may do well in certain verticals, keep in mind that others are traditionally more buttoned-up. Targets in those verticals may be less inclined to respond to an informal email and may have a negative impression of its sender.
Within verticals, people also tend to respond to email language, format, and tone differently based on their role and personality. Generally, C-suite is more receptive to short emails focused on the bottom-line impact (i.e., get straight to the "So what; why should I care?"). CTOs and CIOs respond better to concise, technical emails than "fluffy" marketing speak. When targeting creative roles at fashion, beauty, and lifestyle brands, it's a good idea to keep the copy brief and include great visuals.
But, should you include images in your outreach emails?
This is a perfect example of how conflicting information often requires you to make a judgment call and test to see how people respond. We've worked with agencies that specialize in creating beautiful, graphic-rich HTML emails, and naturally, they want to show that work off to prospective clients as part of their outreach strategy. But we typically send very simple, plain format, one-to-one emails, deliberately avoiding the mass email aesthetic. In a case like that, we have to figure out the best path forward.
To determine our best strategy, we looked at email performance trends (included below), which supported our experience that the plain text "look" is more effective for new business outreach. We found a good resolution was to use hyperlinks in the body of the plain text email to view examples of the HTML emails as web pages.
Performance data on image-based emails compared to plain text emails: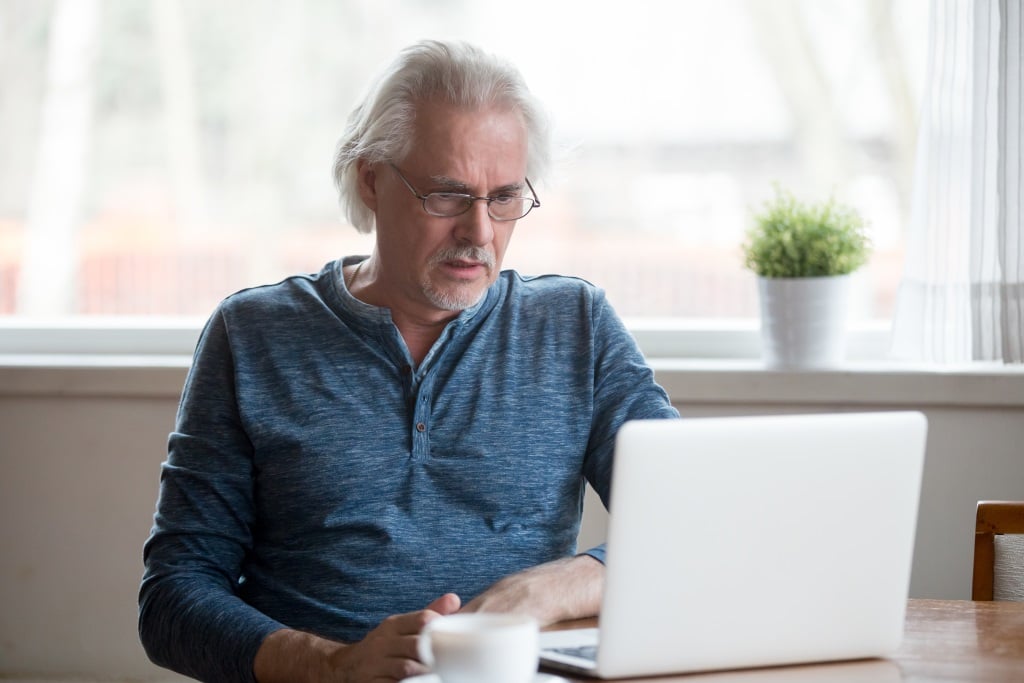 Don't waste an opportunity to make a good first impression.
Spelling, punctuation, and grammar are very important. Botching them is both common and avoidable. However, there is a very easy fix for this, and it's one I use personally. Get Grammarly. You can use the app to catch any errors in Gmail and LinkedIn as you are typing in your browser, or you can cut and paste your writing into their tool. You will wish you started using it sooner.
First impressions also extend to tone. Generally speaking, the tone of your email should be welcoming and informative, trying to position yourself as a helpful potential resource. Although I'm aware some companies have had success with a more edgy or casual approach to their emails, I wouldn't recommend this as a default strategy and I don't think it would be effective in most cases. Even if you get a response, it can still negatively affect the recipient's impression of you and your agency. It's also a good idea to avoid using too much "marketing speak" (it's inaccessible and people don't like it). Being too friendly or too casual with someone you don't know in a business situation is a risky approach and can be off-putting.
Your intro email should be short and address industry pain points.
This piece of advice has been around for a while. It's still good but is also not one we always adhere to. Short, concise emails are always a good idea. It's challenging to achieve them in practice and we often end up with a mix of some short ones and a few that are mid-length but punctuated with bullet points and other formatting breaks to keep them easy to read quickly.
One thing I try to convey to agencies that are wed to using big chunks of text to perfectly describe every nuance of what they do is that if you insist on including this paragraph, fewer people will read any of it than they would if we could say it with just one sentence. The perfection of the copy is irrelevant if it's so lengthy that they'd rather hit delete. And your prospect's tolerance for reading about your agency is always far less than your own. For emails, less is more. Broad strokes are okay if it means your email gets read.
The industry pain points are where we more often deviate. We always have the broader industry pain points in our repertoire (as well as more specific intelligence around the target company and its sector within the industry), and we incorporate those in different ways depending on the context, agency assets, and overarching strategy. But what we don't do (and I don't recommend) is throwing industry pain points in just for the sake of throwing them in.
When should you not include agency pain points? Sometimes the pain points just aren't that compelling or unique. If that's the case, it's not going to be very meaningful to the recipient, who may think, "Okay, but that's been going on for years, and so really, who cares?" In that situation, the pain points are taking up unnecessary space in your email copy. But most importantly, if you make your case around an industry-wide pain point that doesn't resonate for the recipient, it's a wasted opportunity. It doesn't show that you "get" them. Sometimes it's better to simply ask them what their specific pain points are and let them know you'd like to help figure out how to solve them.
Write emails that are prospect-centric vs. agency-centric.
One of the most common mistakes we see agencies make with emails (of any length) is talking about themselves too much. This is difficult to get right because you also need to explain enough about what your agency does to pique the recipient's interest.
There are a couple of tricks we use to tilt the balance in the direction of prospect-centricity. One is simply to consciously incorporate that bent wherever possible. Otherwise, it will come across as "me, me, me; we, we, we; our agency, our agency, our agency." And the second trick we use is to actually go in and count how many instances of the agency's name or "me, I, we, our agency," are in the email. We'll highlight those—and it's always more than what you think it is—and then we'll figure out how we can work some of those out so that the "us" orientation is minimal and is sufficiently balanced out by the prospect orientation. The more we can make it about the prospect, the better.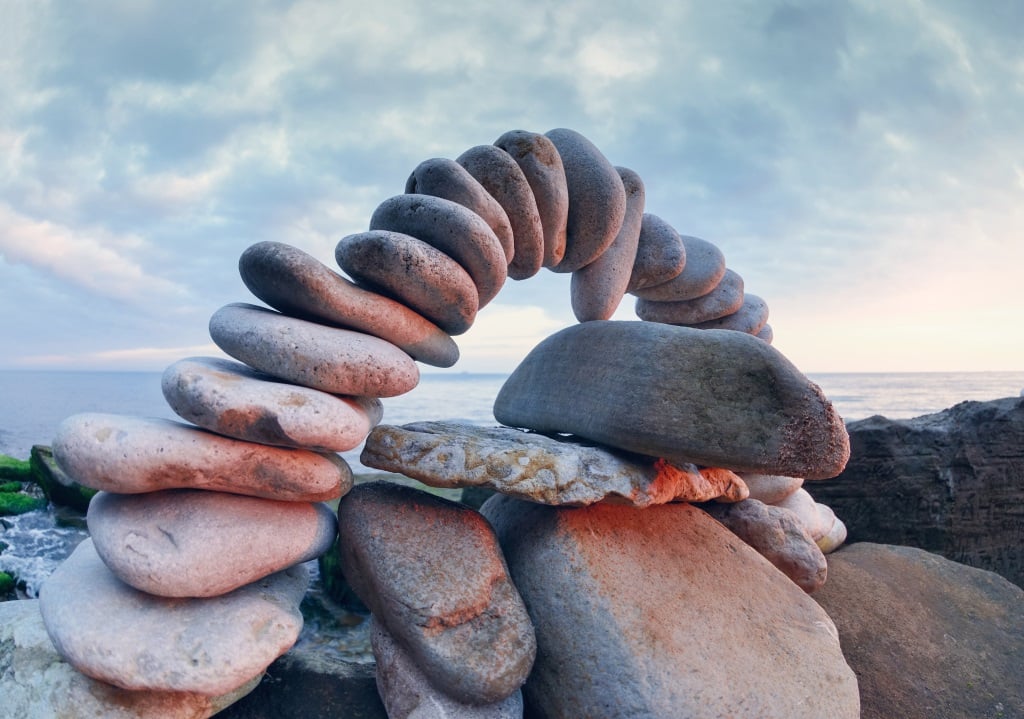 Write your emails in sequence and plan how to leverage assets.
We typically write emails in batches of three to five sequential emails. This helps us make the most of every asset we have and not repeat the same talking points in every email. It also helps pare back the email copy, as there is less imperative to fit it all into one email. (I know, there is so much great information about your agency and you want to share it all! But if you share part of it in the second email and part of it in the third email, instead of forcing it all into one long email, it is much more likely that it will be read.)
Of all the things you want to say about your agency, sometimes when you boil it down, a lot of it is five ways of expressing basically the same thing. So we try to extract the one best way to say it, and do so in a way that has relevance for the recipient (e.g., "We do this and this to help companies like yours get XYZ bottom-line result"). And then immediately support that by saying, "Here's an example of how we did it for XYZ famous brand; read the case study here."
It's always a good idea to integrate performance metrics into your email sequence planning. Bottom-line impact, particularly business outcomes vs. marketing performance metrics, are extremely effective. So if you have those, pull them out from your case studies and put them on center stage in your email outreach to help encourage prospective clients to click through and learn more about how you achieved those results.
Pre-planning your email sequence also ensures you are delivering the most impactful, relevant information to your targets based on their industry, geographic region, size, stage, and persona role. In sum, your email sequence should paint a clear picture to your target about how you have helped other companies like theirs solve problems like the ones they have. Each email in the series might make a slightly different point in support of that picture, with different examples to back it up.
Your array of assets across the sequence should offer a variety of ways for prospects to engage with your site and your creative. For example, one email might have a video case study, another might feature a one-page pdf with key performance takeaways across campaigns in their vertical, another might link to case studies that are a mix of visual and written content, another email may include links to industry-leading publications covering their work, and another might include some thought leadership (white papers, blog posts, etc.) and strong client testimonials. There should be a range of options because people respond to different things.

Use tracking software.
There are a number of products available that allow you to see who has engaged with your emails. This data can help inform your follow up strategy. For example, if an email isn't opened, you might try resending it again in a week or two at another time with a different subject line. If your email was opened, it's helpful to see what they clicked on. If a target shows interest in something based on their click history, it may help you customize future messaging to them.
In our outbound emails, we like to link out to relevant work hosted on the agency website, because we want to encourage the recipient to engage with the site and learn more about the agency. The hope is that they will visit that first page and then continue poking around. That's our first choice. But sometimes we have to link to work that can't be shared publicly and can only be viewed by the specific recipient, so that might be hosted elsewhere. In either case, the ability to review what the prospect has chosen to click through and look at is helpful for future conversations and outreach to that contact. It can also help prioritize which contacts you should invest more time in going forward.
Think mobile first.
In 2017, ReturnPath declared mobile as the preferred platform for reading email, reporting that 55 percent of email was being opened on mobile devices. Since then, estimates of email open rates by device vary, but most seem to fall between about 40 percent and 70 percent (Campaign Monitor, eMailMonday, LitmusApp). The bottom line is that mobile represents a huge chunk of your email outreach efforts, and mobile display must be considered in your email planning.
Emails that display incorrectly on mobile are promptly deleted by recipients (Adestra; BlueHornet). In 2019, you might think that most emails are now optimized for mobile devices by default, but a recent B2B email study by SuperOffice found that only 20 percent of emails are. Besides addressing this with your email design and template, it's also important to keep your email copy succinct so that it doesn't overwhelm on smaller mobile screens. You also want to keep your subject line trimmed back to three or four words so that it will be visible on a mobile device.
In Conclusion
If you are approaching your agency new business outreach emails with a rinse and repeat mentality, recycling the same messages you've sent out for years, you are missing a huge opportunity. Every email you send is a chance to gauge response and make changes to improve your email outreach game. And it really can be approached like a game, trying to better your response rates and engagement with each email iteration. Take some calculated risks and engage in some thoughtful experimentation with your emails to discover what works best for your agency. I hope these tips give you some ideas for new things to try in your email outreach efforts.
Don't miss our next post:
Read more:
Image credits: Agency new business emails ⓒ Adobe Stock/Tierney; ⓒ Adobe Stock/everythingpossible; ⓒ Adobe Stock/fizkes; ⓒ Adobe Stock/styf; ⓒ Adobe Stock/Tanusha