I'm going to be honest here. In the past few years, I've started to question the conventional wisdom that blogging is a necessity for agency new business. By no means have I written it off, but how I perceive it's role in my own business strategy has evolved.
A few years ago, the prevailing thought for a business blog was essentially, "if you build it [correctly], they will come." In other words, depending on your niche and target keywords, if you wrote a really good post and optimized it for your target audience and the search engines, you would get results. Results in the form of visitors to your site, a certain percentage of whom would naturally respond to your compelling call-to-action, submit a (usually way too long) form and download your content offer, opening up the door for you to send them emails forever and ever, until they either caved in and became a customer, or unsubscribed. And if they became a customer, then you could continue emailing them some more.
It seemed like a blog (if properly executed) could provide the foundation for this inevitable chain of events on the path to a sale, all the while requiring only relatively indirect (non-sales-y) efforts on the part of the business. For those who think sales is a four-letter word, I mean, if there was even a chance...really how could you not invest in blogging?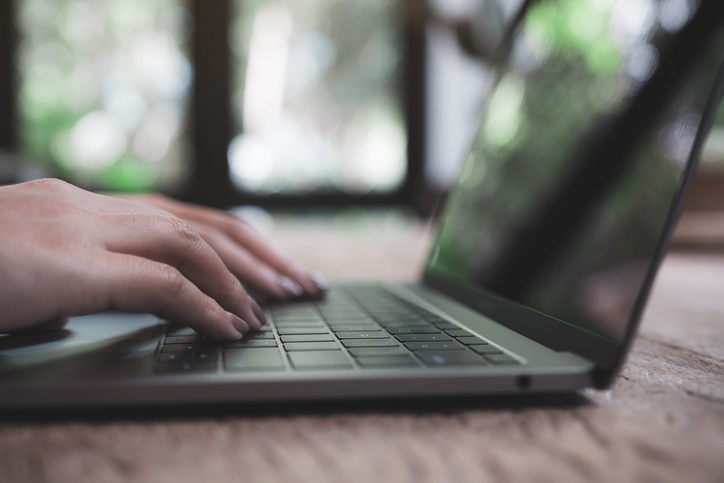 Fast forward a few years and we are well into the throes of a major content glut. There are an estimated 440 million blogs in the world. While blogging, content marketing, and inbound marketing remain important, the way that we might have looked at them in 2014 seems overly simplistic from a 2018 lens. Certainly, blogs still play an important role. But for most businesses I know, as far as lead generation is concerned, yes blogs might generate some leads...but mostly their reality hasn't quite lived up to their hype. It just doesn't often translate to actual new business—not the kind you really want to have.
But... I'm pretty sure blogs generate new business?
If your blog is generating a lot of new business for you, congratulations. But if you are talking about an advertising agency blog, that may mean you had to invest an exceptional amount of resources into it, or maybe you started it really early on before a lot of other agencies were blogging. Maybe you have successfully nailed the art of niche positioning. Or perhaps you are not being as discriminating as you could be about what type of new business you take on. In other words, I just don't see that as being representative of most agencies' experience with their blogs.
Here is a statistic from Hubspot about the power of blogging: B2B marketers that use blogs get 67% more leads than those that do not. Wait, doesn't that prove the opposite of what I'm saying? No. For one thing, I know enough about the quality of those so-called leads not to be too excited. For another, that statistic was published in 2015, coincidentally before the content glut fully kicked in. And in fact, it is statistics like that which helped to spur on the content glut, inspiring even more businesses to dive in and reap the benefits of blogging for lead gen. What I find telling is that Hubspot published an "ultimate list of blogging statics for 2018," and nearly all of the blog statistics are from 2014 or 2015.
One of Hubspot's more recent stats reveals a split on blogging's importance, with 53% of marketers indicating that blog content creation is their top inbound marketing priority. (HubSpot, 2017). That implies 47% of marketers aren't exactly drinking the Kool-Aid.
What's wrong with advertising agency blogs, specifically?
I'm not saying all agency blogs are bad, but there are a fair number of blog posts published on the topic of why agency blogs are so bad, so...what's going on here?
Aside from the larger context of content overload and the potential shortcomings of a blog as your primary method of lead generation, agency blogs just seem to struggle more than they should. So many of the agency blogs we see are mistargeted, ineffective, and generally fail as a source of new business generation. Why?
For one thing, the blogosphere is particularly saturated in the areas of marketing and advertising, making it harder for agency blogs to rank and be seen than it might be for a business blog in another industry.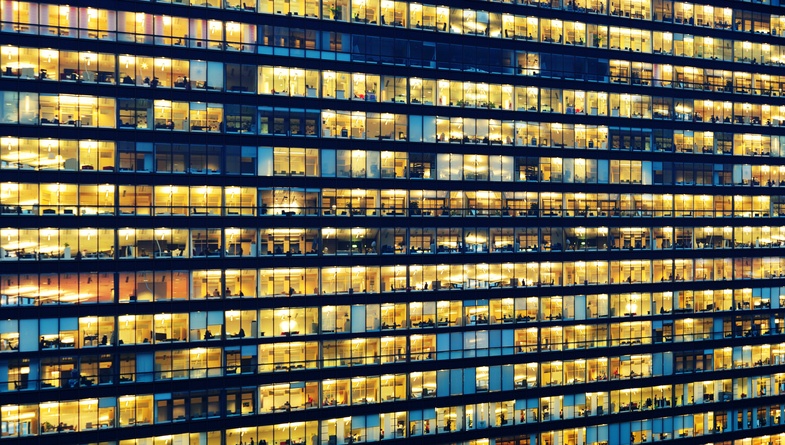 In his post about why blogging and inbound marketing fail for so many marketing agencies, Marcus Sheridan points the finger at an "unbelievably high CSI" (a.k.a. "Content Saturation Index") which means there is so much being published on agencies' area of expertise that it's nearly impossible to rise above the noise. He also fingers lack of case studies and personal experiences, and "Poor to Non-Existent Targeting of Specific Industries," which is the difference between "How to Make a Video for Facebook," and "How to Make a Facebook Video for Your Law Firm."
According to BlogMutt, four reasons that contribute to an advertising agency's blog "sucking" are lack of buy-in, lack of leadership, lack of vision, and lack of time.
Peter Levitan has written that advertising agencies should ask themselves every year if it's time to kill their blog. A blogger since the early 2000's, Levitan's ad agency business development blog has been very effective for him. On the other hand, he concedes that "way too many [ad agency blogs] are just me-too blogs," of little benefit. Take a hard look at your blog. If your agency doesn't have a genuinely valuable or unique perspective to offer to your agency's target persona, then what is the point?
Agency Blogs: Pros/Cons & Considerations
If your agency's blog isn't likely to be a primary source of lead generation for agency new business, why should your agency have a blog?
Purpose
If you are thinking about blogging in the coming year, stop and consider what your reasons are for wanting to have an agency blog. What do you hope to accomplish with it? Be brutally honest about what your agency has to offer of value to your target audience. Can you offer a genuinely unique perspective and useful insights? Or is it mostly derivative, duplicative mediocrity that could be found on any number of other agency blogs?
Does your niche (including factors like industry, location, specialty) facilitate targeting and ranking for relevant content in the search engine results page (SERPs), or is your niche already saturated? Do you have a plan to address that, and how does it impact your expectations?
SEO
One of the most valuable functions of a blog is to generate SEO benefit. Each new post you publish is a new page for Google to index, which translates to another opportunity for your site to be found by the search engines. Every post drives more traffic to your site, increases your online footprint, and sends a signal to the search engines that your site is fresh, with newly-published content.
The benefits of your blog can compound over time. Some of your agency's oldest posts may continue to generate the most website traffic. According to Hubspot, compounding blog posts make up 10% of all blog posts and generate 38% of overall traffic. (HubSpot, 2016).
Blogging can also increase your chances of generating backlinks to your site, which can further boost your agency's site in the SERPs.
When blogging for SEO and your target audience, consider including a video component to your posts. People like to consume content in different ways. Video, in particular, offers a potential SEO advantage in search results (Unamo) and is a format increasingly favored by users.
Conversion
Once you have your content published it is available on-demand to people doing a Google search for specific information. When you attract your target audience to your website, your blog content can help support conversion by providing them with the information they need to decide if they are interested in having a conversation. Generally speaking, these prospects won't be ready to have a conversation until they have done their research and determined that there is a reason to do so. Therefore, its in your best interest to use your agency's blog to provide as much information as possible and answer all of the questions that a prospective client may have.
SEO leads, many of which come from quality blog articles that have been optimized with keywords, have a 14.6% close rate, while outbound leads (such as direct mail or print advertising) have a 1.7% close rate (Hubspot).
Even potential new business leads that you meet in person at an industry event are going to end up on your website to better understand what you do, how you do it, and whether you can help them with their business goals. Your blog is an opportunity to show off what your agency can do. It can be a tool to help people understand the distinctions between your approach and those of your competitors. If you write useful content, people will begin to trust your opinion and expertise, which can be invaluable in future interactions, opportunities, referrals, and introductions.
Despite its value in supporting the conversion process, keep in mind your blog is not going to actually close new business for you. You (or someone at your agency) still has to be able to do that.
Mileage
Planning, writing, and publishing your blog content is only half of the work to have an effective blog. The other half consists of promotion. How can you share your content with more people and extract greater value from it?
You can increase your reach by sharing your content on social media, via email, and by repurposing it into other content formats and variations. When you push your blog content out via social media updates, each of those posts may be shared by others, exposing your agency to a new and exponentially larger audience every time.
Don't forget that agency new business has a long sales cycle. While waiting for an opportunity to close, your blog can be a tool to maintain a relationship with your prospects, either via a blog subscription or through more personal one-to-one lead nurturing communications. These strategies can also be used to maintain and strengthen your connections with existing clients.
Targeting
One of the most common places agencies go wrong with their blogs is a failure to consistently write to their target personas.
In order to have an accurate target persona, you must have your agency's positioning fine-tuned and know with some precision who your ideal client(s) are. If your agency doesn't have a marketing and new business plan in place to identify who you are writing to, then stop and do that first.
To get and stay on more people's radar, you must write to and for your target persona and be focused in your niche. This will reduce wasted effort and increase the likelihood that any leads you do generate through your blog are a match for your services.
Conclusion
We invest in blogging at The Duval Partnership, but its only one part of our lead generation efforts. Though it has genuine value for us, we consider it more of an important supporting element in the new business process, rather than a major source of new business by itself.
If your agency can't commit to creating valuable, targeted content on a regular basis (and four posts per month, each about 600 words or more is probably the minimum) then seriously consider retiring your blog. A blog that hasn't published new content in months reflects poorly on your agency. Other options might be to offer curated content on your site or via an eNewsletter.
Have something to add? Chime in via the comments below.
Read More:
Image credits: Blogging their way to new business: © iStockphoto.com/Farknot_Architect; agency blogging for new business © iStockphoto.com/olaser.