It's no big news that small agencies are winning in the current advertising ecosystem. Neither is it a huge secret why they are winning. But how should agencies—of any size—factor this trend into their positioning?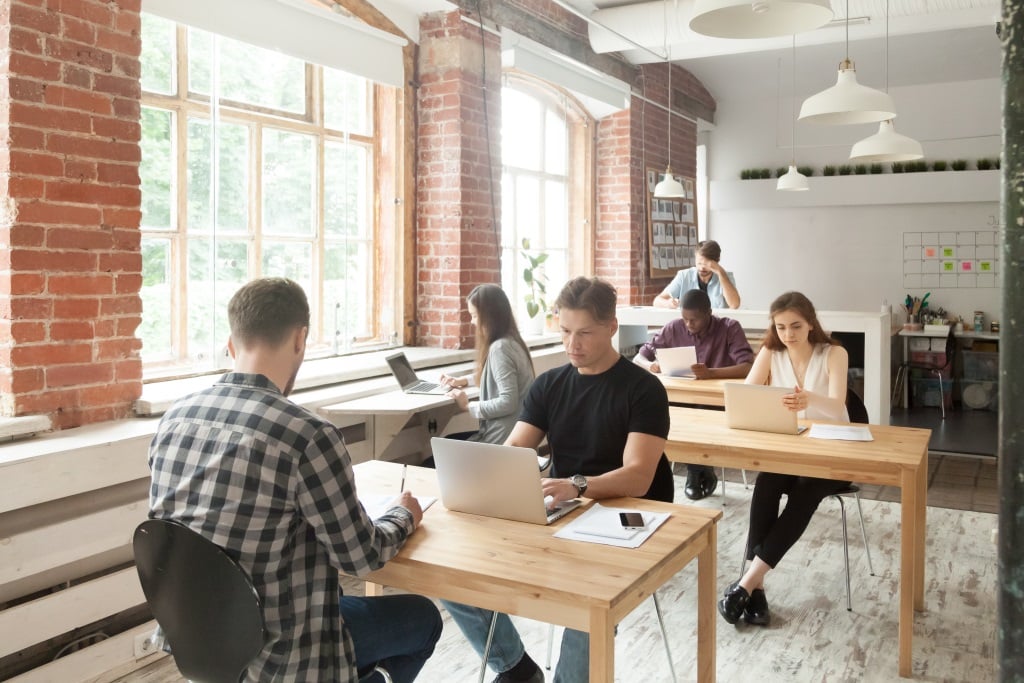 Take advantage of the small agency trend, regardless of your agency's size.
In years past, smaller agencies we've worked with have had a bit of insecurity around their size. We would see that reflected in messaging where they gravitated to terms like "boutique," "niche," and "independent" to describe their agency, rather than directly saying they were a small agency. Some were experts at presenting themselves as bigger than they actually were from as many angles as possible. They would debate whether, when, and how to address their size—as if it might hurt their credibility. But now, small is an advantage.
A full two-thirds of enterprise companies surveyed in the US and Europe expect to use a small or medium-sized agency in the next year instead of their AOR (Globality, via MarketingCharts).
Here are some of the reasons why small agencies are in demand:
AOR relationships are declining in favor of project work.
For large agencies, the decline of the AOR relationship is a negative; it limits their opportunities and hurts their potential revenue. Large agencies were built for large contracts and project work is a downgrade from AOR. But for most small agencies, it's the opposite. For them, more project work means more opportunities and greater revenue potential.
To position themselves for success, smaller agencies should play up their specialized expertise in one or two areas so they are an easy match for project-based opportunities. By demonstrating excellence and building the relationship, the plan should be to grow additional opportunities out of the initial project.
Larger agencies might promote small sub-groups with niche expertise within their agency. Highlighting project work experience in a niche may help spread awareness that your agency embraces project work. From a new business perspective, using a paid project as an opportunity to generate business is a much better investment than going after costly RFPs and pitch opportunities.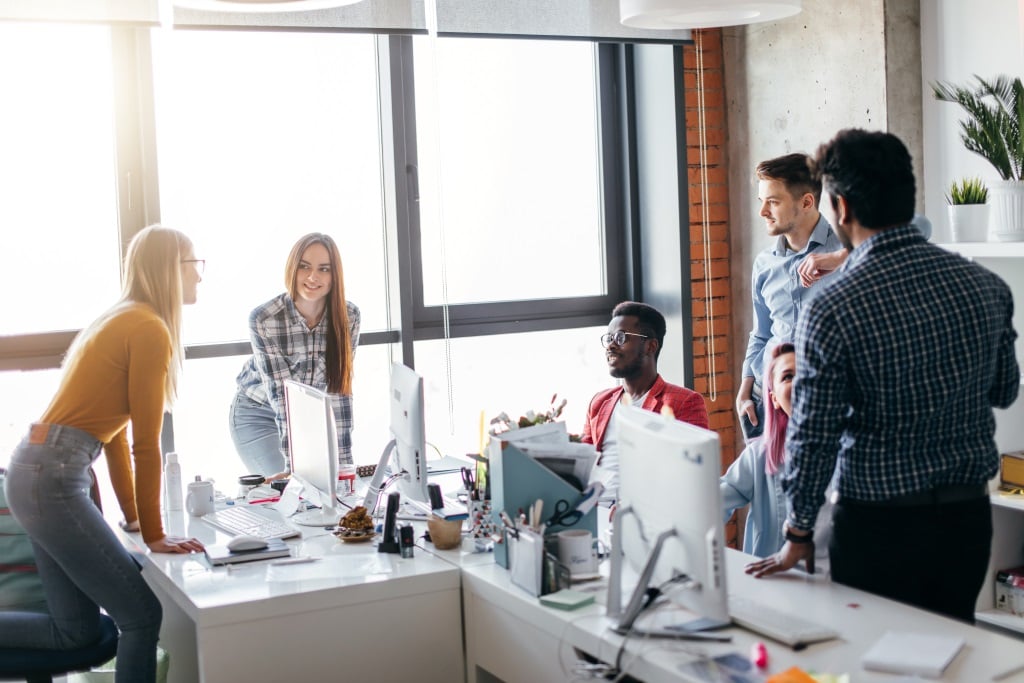 Large agencies are too slow, with too many layers of bureaucracy.
Just as smaller agencies are typically described as "flexible," "nimble," and "scrappy, " larger agencies are perceived to be slow and unnecessarily complicated. With a small agency, there are fewer layers of approval required between a task and its implementation. Things get done faster, allowing the smaller agency (and their clients) to keep pace with the speed of the market. For these reasons, small agencies are very attractive to marketers.
To position themselves for success, smaller agencies should not rely too heavily on the same adjectives every other small agency uses to describe themselves. By now, most people understand that small agencies are inherently more flexible, nimble, and scrappy. So you don't need to put it in your positioning statement. It's worth mentioning, but when it comes to defining your agency, try focusing on your niche expertise and more unique qualities.
Large agencies, on the other hand, should work to collect evidence of their speed and flexibility so they can show proof that they are an exception. This might include case studies, client testimonials, etc. If you don't have such evidence, consider making an action plan on how to demonstrate your agency's speed and flexibility.
Large agencies have too much overhead cost.
Big agencies have bigger bills to cover bigger expenses. But marketers have grown tired of it. According to agency search consultant Avi Dan, marketers "are alarmed that the creatives' talent represents less than half of agency resources," (Forbes). Agency costs are inflated by overservicing client relationships with too many people, high rents, and overhead. Brands are tired of subsidizing these expenses for large agencies, and when they have small agencies readily available for a lower cost, guess who they want to work with?
Small agencies can play this to their advantage by illustrating value and efficiency. I would not recommend positioning your agency around a lower cost, as that sets the stage for your services to be commoditized and you may end up backed into a corner on price. It is already implied simply by being a smaller agency that you have lower overhead costs relative to large agencies. As a small agency, just by showing great creative and the results it generated, you have set the stage to illustrate your value.
Ultimately, this is something that must be addressed via agency systems, processes, and structure (as with agency speed and layers of bureaucracy). From a positioning standpoint, though, larger agencies can address this through case studies, performance metrics, and testimonials that speak to value and efficiency.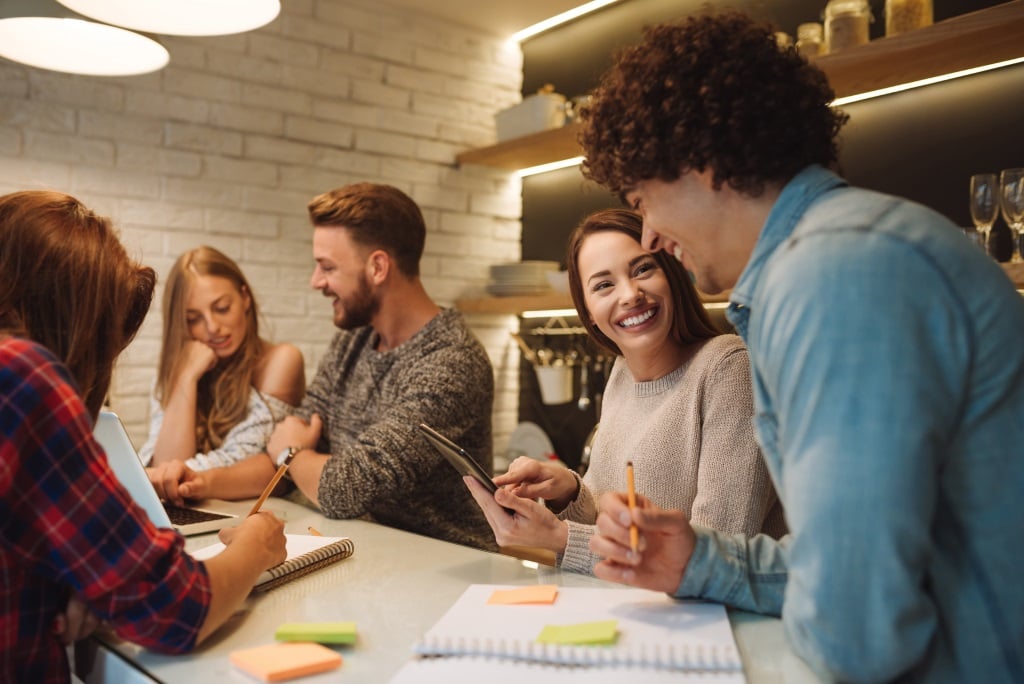 Small agencies value clients more—and treat them accordingly.
Time and time again, people talk about smaller agencies' willingness to go above and beyond because every account is more important to them. While many larger agency clients will be assigned to a "B Team" or "C Team" once the contract is signed, at a smaller agency, clients typically interface directly with the agency owner and the "A Team." Sometimes clients at larger agencies don't get the level of attention they want; they may not feel valued. Particularly now, when trust and transparency are ongoing issues for marketers, the attention given to a client account is even more likely to make-or-break an agency-client relationship.
Small agencies can use this to their advantage by building up their team's visibility on their website and asking for testimonials and referrals when clients are happy. The best way to communicate your clients' satisfaction with your agency is in their own words.
Large agencies can use this to their advantage by highlighting the diversity of client business types and sizes along with the creative and performance metrics. This will help illustrate that you secure great results for all of your clients, not just the usual suspects. Additionally, work on building out client testimonials, either on the site or within case studies, so that prospects can learn what they can expect from working with you. If you've had a problem with clients being unhappy with the level of service, explore ways to identify and correct it next time before you lose their business.
Parting thoughts
Small agencies enjoy an advantage in the current advertising environment. However, with a bit of effort, the reasons for their advantage can be mined for opportunities to improve new business prospects regardless of your agency's size. The point is: why are brands looking to small agencies? Once you know that, you have something you can tackle head-on to reassure prospects that you are offering the things that are important to them.
Thinking about hiring a new business director? Read this first:
Read more:
Image credits: small agency ©Adobe Stock / fizkes; small agency trend ©Adobe Stock / alfa27; small agency positioning © Adobe Stock / bernardbodo