Though much remains unknown as we navigate the health and economic crisis, there is one thing I can say with certainty: new business outreach is back in full swing.
Don't get me wrong—new business has changed. Big agencies can't impress clients with fancy offices and catered food platters, and everything is virtual (Campaign). But deals are still happening, relationships are being forged, and sales fundamentals are more important than ever.
In this post, I'm going to share some questions I've heard recently from agency owners, as well as advice on what to do right now for your agency's new business efforts.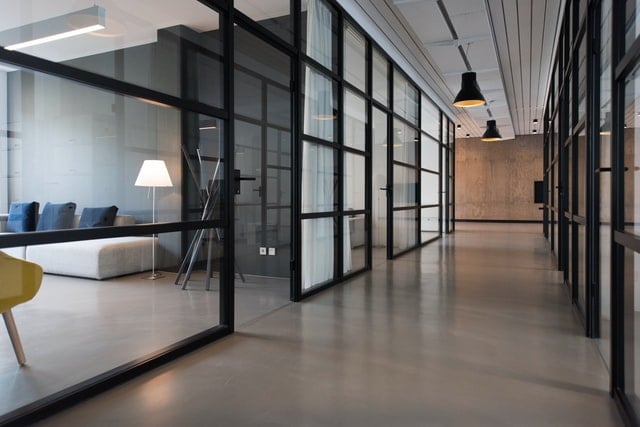 First things first: strengthen your sales skills
There are lots of things you can do now to prepare your agency for the future. I've seen some recommendations about using downtime to work on your agency's website and content. I would add that it's a great time to strengthen your team's sales skills.
Most salespeople have never really had to hunt for new business or new accounts. This is especially true for those in agency new business. A few years back, Hubspot found that referrals account for roughly 90% of agency new business. Incoming referrals are a passive lead source that takes the pressure off of your new business team, despite often leading to less desirable work. As referral volume decreases during this global pandemic, the importance of "hunting" ability will only be magnified.
You need to get leads in your pipeline right now
No matter how busy you are, it's no time to be sitting on the sidelines where agency new business is concerned. Neglecting your pipeline could leave your agency without opportunities in Q3 and Q4 when the economy will be some yet-to-be-determined degree of bad. Not to mention, it may set your agency up with an empty pipeline going into 2021. Agency services are a long sell, so making time for business development is a vital investment in your future.
Organize and maximize your efforts
Most agencies still don't have a new business plan. Even fewer have any real strategy around sales—they may have a target list, but no real questioning strategy or game plan for when they get in the meeting or for following up. If your end game is to "get in the room," this may apply to you. Getting in the room is not the end goal; in fact, it's where the real selling starts.
Best practices for selling agency services now
Don't devalue your agency.
Continue actively working on strategic business development; keep building relationships.
Circle back to re-engage opportunities that were lost or on hold.
Concentrate on a greater volume of outreach activity to tightly targeted leads. For example, try more lead nurturing with educational content.
If needed, adjust and simplify your service offerings and outreach messaging to fit prospects' current needs and get faster approval.
Invest in thought leadership to keep your agency's expertise top of mind and offer helpful, useful content in outreach efforts.
Demonstrate your awareness of your prospects' vertical and target customers in the current environment. For example, can you repurpose intel from client work or a lost pitch to share in the form of industry insights?
How do you sell in the current environment? What should you say?
Here are a few points to keep in mind: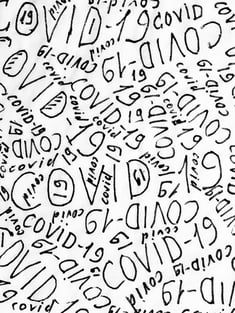 Mindset has always been vital when selling. It is easy to get caught up in wondering whether now is the right time to sell and being overly cautious. It's just a short leap from there to becoming an excuse not to do necessary sales activities. Know that your caution and inaction is another agency's opportunity. Other agencies are doing new business. If you have relevant work and services that can genuinely help a brand, now is absolutely the right time to sell.
Part of the sales mindset is having confidence and equal stature. Another part of it comes from sales strategy and knowing that you are going after business that you have a right to earn based on relevant experience. If that's not true, if you are going after the business because you want it but don't have a right to it, you shouldn't be doing it.
Additionally, use these principles to guide your communication:
Carefully curate your target companies and personas
Personalize; do your research to understand their company and vertical now
Ask and listen to their needs
Avoid assumptions
Offer relevant, helpful solutions
Show proven value and results
Focus on easy-to-understand services with high value and low barriers to entry
Be helpful and human (nobody likes to be "sold" something)
Be genuine and empathetic, not trite or tone-deaf
Should you be making phone calls?
If you can genuinely help a company right now, phone calls seem to be fair game. You may even have a better chance of reaching someone in these atypical circumstances. People who are starved for interaction may be more inclined to engage in conversation. Just keep in mind that many people are having office calls forwarded to personal cell phones, and their attention levels may be hampered by immediate distractions and personal crisis at home.
Cold calls have always been a mixed bag, requiring patience, perseverance, and thick skin. It's not a popular activity, but it's a necessary one. The beauty of agency new business is that we forge mutually beneficial business relationships. We have a shared end-game of generating bottom-line value—and, in the current climate, survival. If your agency and your prospect's business don't generate revenue right now, people will lose jobs. Sales may be a 4-letter word, but our work is critical and worthy, as long as it is relevant and helpful.
If you have specific concerns around agency new business and selling right now, please reach out.
Further recommended reading:
Dan Englander recently published a post on selling agency services in uncertain times; read it on AMI here.
Karl Sakas put together a pandemic sales checklist for agencies during COVID-19; check it out here.
Eric Sims makes a couple of points that could be useful for agencies on his post on selling products and services amid COVID-19; read it here.
Check out some of our other related posts:
Image credits: Photo by Nastuh Abootalebi on Unsplash; Photo by Марьян Блан | @marjanblan on Unsplash