There's been a great deal of media coverage in the advertising industry of a recent report from the World Federation of Advertisers (WFA) and The Observatory International. With good reason, because in many ways, it doesn't bode well for external agencies.
The question is, how do agencies translate the key takeaways from this study into actions that can help them best serve current needs? What does it mean for how agencies compete?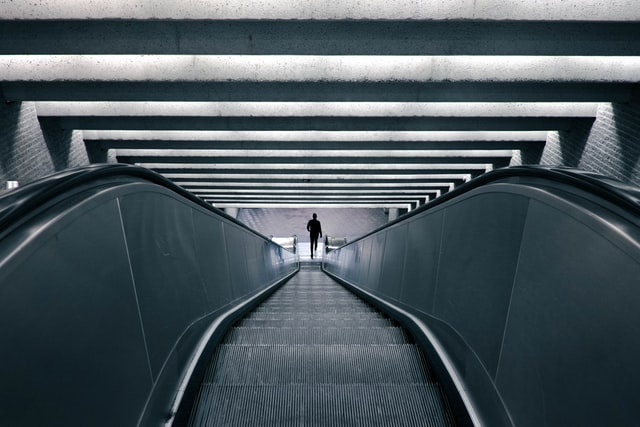 The latest WFA/Observatory International research reflects 53 advertisers that collectively represent $83 billion in annual U.S. media spending. Here are some thoughts on what it reveals and how agencies might respond.
In-house agencies are growing:
57% of surveyed multinational marketers have established an in-house creative agency.
74% percent of these internal creative teams have been set up in the past five years.
82% of respondents' in-house teams report their workloads have increased in the past year.
Clearly, in-house agencies are experiencing rapid growth. But by itself, this 82% figure may not be as depressing as it might appear. It doesn't necessarily mean that third-party agencies' workloads have declined accordingly.
Workloads may have also increased for external agencies in that period, due to growing content needs, for example. In-house teams' share of work (and its pace of growth in recent years) are more telling indicators of what this means for external agencies' opportunities.
There is still a place for agencies (but, it's shrinking):
95% of respondents continue to work with third-party partners—but 37% of creative output now comes from in-house teams.
48% of the respondents emphasized a desire to expand their in-house creative teams' capabilities and skills.
Nearly all advertisers still have relationships with external agencies. The question is, in what capacity, and what is the forecast for future needs? While outside agencies may help fill those capabilities and skills gaps in the near term, let's be clear that this means opportunity shrinkage for external agencies in the longer term.
In-house is taking over digital content:
Consumer demand for digital content is encouraging the growth of in-house offerings.
41% of respondents said that their in-house agency had taken on new services within the last three years, most of which are digitally-focused.
Among multinational marketers with in-house creative units, 94% have capabilities around digital content (compared to roughly half with capabilities in media planning and buying).
Here again, it's difficult to balance what this means without layering it against the growth of digital content output for external agency partners. Digital has taken on greater importance amid the pandemic. Are in-house agencies "taking work from" outside partners, or are they sharing the load of the increased production needs? Generally, though, the widespread adoption of digital capabilities by advertisers implies it will be an area of decreased opportunity for external agencies.
There's more than one model for division of services:
Some advertisers still lean on external agencies to develop their big, strategic ideas, leaving in-house to handle the regular production work, but others take the opposite approach.
This reads positively (compared to all advertisers using a single model to fill their needs) because it translates to a diversity of opportunities for external agencies.
Marketers are happy with their in-house teams:
82% of respondents said they were either satisfied or completely satisfied with their creative teams' performance.
Frankly, I think many external agencies were hoping and expecting that there wouldn't be such a high rate of satisfaction for in-house agencies. I seem to recall speculation that once advertisers built their own agencies, they would better understand what is involved and become somewhat disenchanted with their agency experiments. What is much more important for outside agencies to focus on is advertiser satisfaction with their teams and their work.
Reasons why they like their in-house teams:
According to respondents, moving creative work in-house delivers cost efficiencies, better integration (64%), and increased brand and business knowledge (59%). Just over half of them (55%) indicated their in-house teams had quicker and more agile processes.
The top KPI used to assess in-house agency effectiveness was quality of output (81%), followed by cost savings (52%) and speed to market (38%).
This is one of the most important areas for outside agencies to look at. The move to in-house arose out of misalignment and "relationship problems" between agencies and their clients. To get better at serving clients, agencies need to pay attention to what makes in-housing attractive, what benefits in-house agencies deliver, what gaps they fill, and where there is some dissatisfaction or opportunity for improvement. These are the places where outside agencies can focus on leaning in.
Looking at the survey responses, it's not rocket science. Advertisers want cost savings, agility, and speed. We already knew that. What is your agency doing to address it?
How will your agency use this information?
The smartest agency leaders are always thinking ahead to where and what their future opportunities will be. They proactively build new vehicles and create new pathways to drive themselves there, rather than waiting passively for the future to happen to them.
Have you thought about what these trends mean for your business model, service offerings, team development, client/prospect relationships, and future outlook?
If nothing else, one takeaway should be that agencies need to take in-housing seriously. It doesn't appear that in-house agencies will self-destruct out of ineptitude, or that they will be unable to attract and retain quality talent. They are a growing force to be reckoned with.
It's certainly possible that over time, as in-house agency teams have longer periods of tenure working on a single brand, going deeper into the silo, that advertisers may fall a little out of love with them. I wouldn't bank on that. It seems just as possible that they will continue to grow and increasingly threaten external agencies' revenue opportunities.
Read more