If 2020 is the year of the independent agency, this is its week. Monday marked the first-ever "Small Agency Monday."
Just a few months ago, the idea for Small Agency Monday was hatched by David Krupp, CEO, Americas at Billups, when he asked in AdAge, "what if independent advertising and media shops had the equivalent of American Express' Small Business Saturday?" The idea that the advertising industry "could do more" to raise awareness of independent agencies resonated with many, and the concept quickly gained momentum. Currently, the Small Agency Monday campaign represents 150 agency partners from founding members Worldwide Partners, Tribe Global, Billups, and Magnet Global Network, and seeks to add more.
Though independent doesn't necessarily mean small, most smaller agencies are independent, and Small Agency Monday is all about supporting independent agencies. The campaign's website emphasizes conversation, collaboration, and relationship-building "between big brands, trade press & independent agencies." According to MediaPost, Small Agency Monday's social media campaign and website "will feature stories, interviews and podcasts and provide access to information and resources" in the coming months.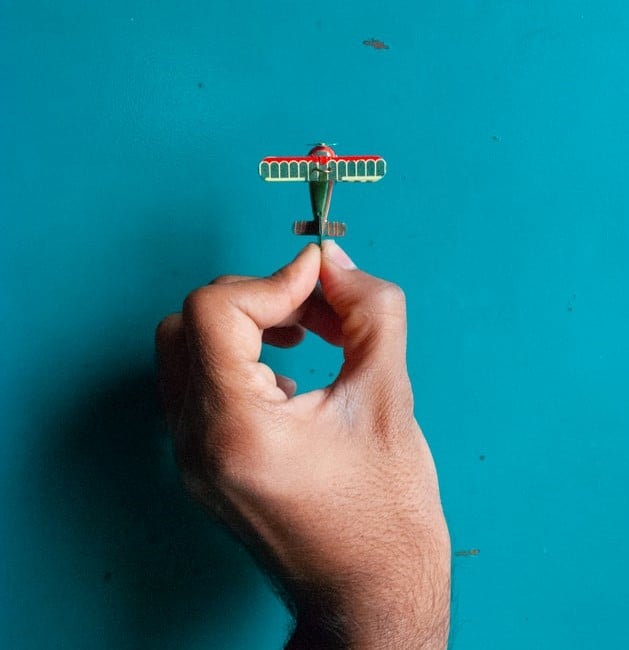 Small Agency Monday isn't the only instance of independent agency collaboration during this very atypical year. Recently, 17 independent media agencies launched a similar "Land of Independents" campaign in the UK which promotes the member agencies, points out that independent agencies are growing "five times faster than the rest of the market," and emphasizes their shared values: "innovation, entrepreneurship, flexibility, and service-orientation," according to Andrew Stephens, co-founder of Goodstuff, who leads the group along with the7stars (Campaign).
With all this positive momentum and exposure for independent agencies, what do their leadership teams need to know about winning new business in this environment? I've identified four overarching themes.
1. 2020 and beyond is wide open for indie agencies
We kicked off 2020 with the greatest of expectations. Back in January, Eric Oster speculated in AdWeek that "2020 could prove to be the golden age for agencies." In it, he quoted Nancy Hill of The Agency Sherpa, who noted she had seen "increased interest from marketers 'across the board' to work with independent agencies," and that "the opportunities for success [for independent agencies] are greater than they probably have ever been."
Oster also referenced COMvergence data, which revealed that new pitches won by independent media agencies in just the first half of 2019 were up by 13% relative to all of 2018. Of the pitches COMvergence had assessed, independent media agencies won 34 of 138 pitches in 2018 (nearly 25%). In the first half of 2019, that number rose to 56 of 149 pitches (nearly 38%), according to COMvergence founder and CEO Olivier Gauthier (via Adweek).
Of course, within a few months of that writing, everything changed. Many media pitches were (temporarily) put on hold. However, the industry trends that have fed independent agencies' growth over the years have continued amid the pandemic, and in many cases, been amplified. Those include a continued increase in project-based relationships and an even greater emphasis on agility and doing more with less. Brands—of all sizes— are looking for efficiencies and value. They don't want layered solutions, and they don't want a huge hulking agency doing everything for them in every market. They want specialists.
As everything about smaller, independent agencies becomes more attractive, everything about holding company agencies seems to look worse. All the things that we've known are wrong with the traditional "legacy" agency model for years have become more glaring. The perception of holding company agencies is that they are overstaffed, bloated, and slow. The further that agencies can get away from those negative associations, the better.
"There is a trend that has been on the rise for more than a year, but appeared to accelerate during the Covid-19 pandemic. That is, an advertiser preference for smaller, independent agencies over their larger, global network competitors."

—

Darren Woolley, Founder and Global CEO, TrinityP3, in

The Drum
Big holding company agencies were built to succeed in an environment that no longer exists. It's difficult for them to be profitable outside of an AOR model. In the current economy, as marketers are hyper-focused on doing more with less, holding company agencies are more vulnerable to pricing constraints due to their size. Beholden to shareholders and focused on quarterly financial reports more than what is best for the agency and its clients, their options are limited.
Together, these conditions create a unique opportunity for independent agencies to gain from holding company agencies' precarious position and the trends that favor a non-holding company model. It's been said that the pandemic has accelerated the transition toward the agency of the future. If so, that model will be born of independent agency DNA, not a holding company's.
2. There is no shame in being small or independent
Building on the previous point, small and independent agencies have just about everything going for them—as long as they get out of their own way. If your team lacks confidence or has residual doubts, it will keep you from winning new business. You must believe in yourself, your agency, and your team while maintaining equal business stature.
Despite small agencies' desirability, I still see agency leaders self-sabotage by projecting a sense of shame around their size. You don't need to explain why your team chose to join a smaller firm in a mid-size city after cutting their teeth at "the big agencies" in New York. There is nothing to compensate for, and no need to apologize for your unique advantage. If you are talking to a brand, your creative and results were good enough to get their attention and time.
Marketers really want to know if you can solve their problems. Once you've uncovered their true pain point, lean into your independent agency strengths, and demonstrate how they can help you deliver better results with greater efficiency.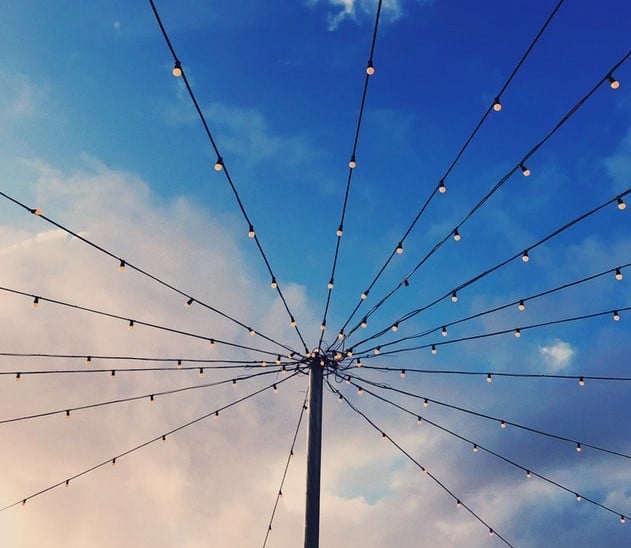 3. Make connections and elevate your agency's profile
You can't get new business if you aren't on the radar. There are numerous ways to increase awareness of your agency, such as participating in a partnership (like Small Agency Monday). For example, investing in thought leadership can generate valuable leads in addition to brand awareness. That might mean presenting at a virtual conference or writing an article for an industry publication. Or it might mean creating a podcast or hosting a webinar series.
Obvious activities are sometimes forgotten, such as engaging with people on LinkedIn or simply making a phone call. I was speaking with Hasan Ramusevic, CEO of agency search consulting firm Hasan + Shumaker the other day, and I asked him what independent agencies can do to get on his radar. He immediately said, "pick up the phone." The same can be done with corporate marketing executives if the relationship has potential value for them. Mine your network for mutual connections!
There is nothing very magical about generating new business leads. It requires consistent work towards activities like these. They often won't generate immediate results but have been repeatedly proven effective in the long term.
4. Be prepared for procurement
Last week, Darren Woolley of TrinityP3 wrote a post for The Drum about a trend where (despite marketers "being more open to considering independent alternatives)...larger clients are not ending up with more independent agency partners at this stage."
The reason for this, Woolley says, is that procurement's heightened focus on risk mitigation amid the economic uncertainty "appears to be working against smaller, independent agencies," especially those hoping to work with larger corporations where procurement is more likely to be an obstacle.
Before appointing a new supplier, Woolley continues, "a financial proctological examination is required to ensure the financial health of the supplier." He says that "We have regularly seen procurement assess independent agencies as high risk, compared to their network competitors." Unfortunately, the way these risk determinations are made favors network agencies.
With that in mind, when going into discussions with larger companies where procurement is involved, there might be a couple of things your agency can do. One, share Woolley's article with them and point out that it suggests some alternative measures of risk which might be used. Secondly, be ready to provide financial performance information from the past three to five years and be proactive about assembling information that demonstrates your agency's financial health.
Parting thoughts
This isn't the year anyone thought it would be, but it's still a year for independent agencies to win. Industry trends continue to favor independent agency models, even in the economic downturn, and it seems all signs point to a future where independent agencies succeed. While independent agencies continue to face some obstacles, namely visibility, perception of fiscal health, and self-doubt, none of them seem insurmountable. There is every reason to expect their winning streak will continue.
Read more:
Image credits: Photo by Akshar Dave on Unsplash; Photo by Bruno Figueiredo on Unsplash.