Do you have trouble getting results from your agency's new business outreach emails? If so, you might be doing it wrong.
This post will discuss four common ways agencies get their new business outreach wrong. Could any of them apply to your efforts? The good news is, these missteps have easy fixes.
We've created fake emails to illustrate common outreach challenges holding agencies back. They occur, to various degrees, when we don't actively work to combat them. For each example, we will discuss where and how it went wrong, explain how to fix it, and then model a better version so you can see the difference.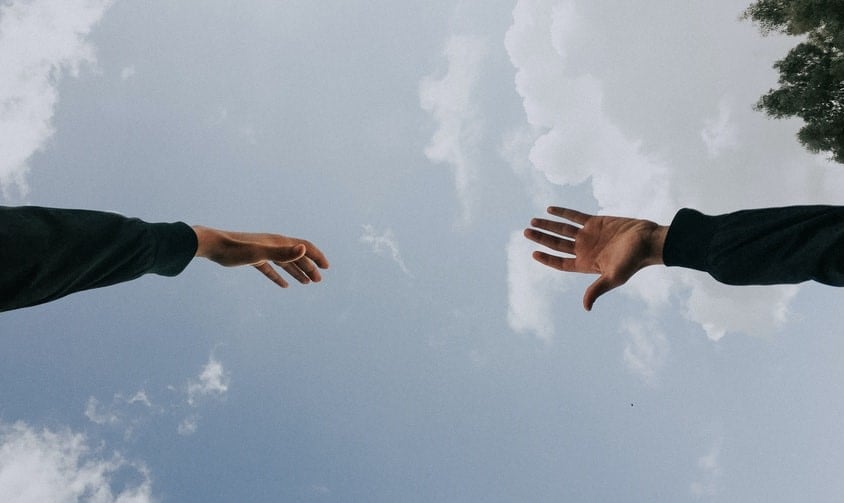 New Biz Misstep #1: Not targeting the message
When an agency takes a "spray and pray" approach to outreach, the message won't be targeted. This happens when an agency tries to push all of its services to contacts from diverse companies facing different challenges.
An untargeted email doesn't build confidence, trust, or demonstrate relevance. In our first example, note the long list of services and target verticals—most of which would not be relevant to any recipient. It is a lazy approach not rooted in solid new business strategy. Claiming expertise in everything is not believable.
Other problems with the email below include referencing results without having any to show and using trendy terms like "agility" and "bespoke" without having earned the right to use them.
Ineffective version:
Mark,
My agency, ABC Agency, specializes in bespoke work that gets results. We do podcast advertising, OOH, SEO/SEM, digital advertising, e-commerce, social media, graphics, content production, website development, video production, branding, email, PR, UX, VR, virtual events, experiential pop-ups built for social distancing, print advertising. We also specialize in B2B. Our customers love us because we will do everything, and we do it at one low cost.
Let's talk about agility, Mark. We're so agile we will take on any project you have. We know once you work with us, you'll want more. Our clients work in industries like Fashion, Orthodontics, Lawncare, Plastics, Animals, Business, Law, Inventions, Beverages, and many more. They trust us because our deep experience in these select areas has allowed us to know them like the back of our hands. View our work from the past 30 years here. Results? They speak for themselves.
I'll be following up with you to discuss all the ways I can help you.
Talk soon,
Todd
The fix to this untargeted email is rooting your outreach messaging in a solid strategy. Here's an example of how this same imaginary agency could do a better job of targeting their message:
Better version:
Mark,
Healthcare workers are quitting in droves. Most of the hospital administrators I speak with are very focused on attracting new talent. I wanted to let you know that my agency, ABC Agency, has previously partnered with Mercy Hospital's recruiting company on marketing campaigns designed to attract top-caliber talent.
Last month, we ran a national campaign for Presbyterian Health Services and boosted their qualified applicants by 240%, allowing them to fill 34 open positions. Learn more about it here. We've also recently helped Cancer Centers of America, Dialysis on Delivery, and Houston Regional Medical Center.
ABC Agency knows where and how to reach healthcare professionals. Let us help you get more of your positions filled quickly. Mark, can we discuss some easy solutions for Mercy Hospitals? I can send you some more information to review if you'd like.
Best,
Shelly
Note that all elements of this email are targeted to the recipient's role and industry. ABC Agency may have other clients in other industries, but it's not relevant to this email. The initial hook references a current and immediate pain point for the prospect. The rest of the email is devoted to communicating how the agency can provide solutions to relieve that pain.
The message is concise and focused on proof points. The agency conveys that it offers simple, fast resolutions to help the prospect's company now. Every component of the email is relevant and necessary.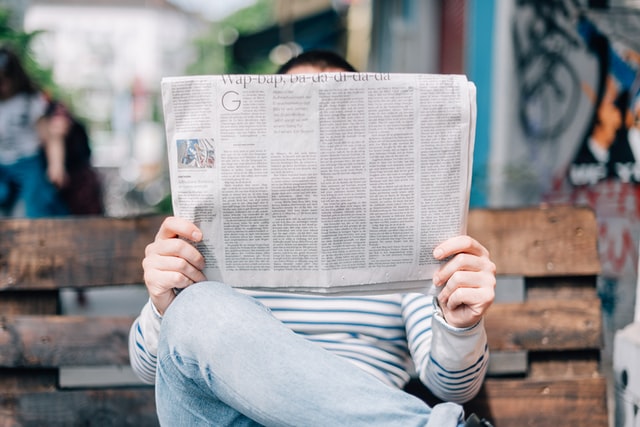 New Biz Misstep #2: Saying too much and being "me-centric"
Another way that lack of strategy and poor targeting comes across in emails is through agency-centricity. That was true for the previous example, and it's true for the example below. When you don't have something meaningful, valuable, and relevant to communicate to a prospect, it leaves a gaping hole that gets filled with information about your agency. But why should your prospect care?
Most agencies struggle to strike the right balance of information sharing about their agency. What is truly critical? How much is too much? It can be challenging for agency leaders to avoid oversharing because they are so passionate about their agency.
Keep in mind, if you are reaching out to a prospect, they don't need to know everything about your agency right off the bat. You are trying to cultivate a relationship. Think how you would act if you were meeting someone in person. You'd want to provide enough information to pique their interest, but revealing your whole life story upfront would be too much, too soon. People will tune you out.
Another thing to consider is that if a prospect doesn't know you, there is very little you could say in an email to make them believe your agency is significantly different from others. Differentiation often happens later in the process (if it progresses) and is best demonstrated, not stated. The email below wastes space making unsubstantiated and generic claims about their value.
Ineffective version:
Len,
Many clients aren't happy with their agencies. But now you can be happy with yours. Once you pick Agency XYZ.
Let me tell you about us. We do: inbound marketing, outbound marketing, digital marketing, search engine marketing, content marketing, social media, video, email, and voice marketing. We also do influencer marketing, brand marketing, stealth marketing, guerrilla marketing, affiliate marketing, product marketing, account-based marketing, event and experiential marketing, local and global marketing, multicultural marketing, and cause marketing. We. Do. It. All.
Clients tell us that what Agency XYZ really means to them is: savings. We save clients headaches, money, and time every day of the year.
I will follow up with you shortly to discuss how Agency XYZ can help you save too.
Cheers,
Frank
The fix to agency-centric messages is to root the email in a client-centric strategy focused on solving prospects' immediate challenges instead using a lot of words to explain what your agency does and why it's different. Here's an example of how this imaginary agency could do a better job of targeting their message:
Better version:
Len,
Retail clothing stores continue to struggle with in-person sales as foot traffic remains down at brick-and-mortar stores. Agency XYZ can help StillTween recoup lost sales by revamping its eCommerce efforts.
Agency XYZ has been helping fashion retailers like The Gap, Nordstrom, Old Navy, and Victoria's Secret amplify their online sales efforts for 20 years. In 2020, we helped each of our clients further their transition into eCommerce and match, if not beat, their prior year's sales revenue. Our work for Nordstrom generated 436% greater online sales revenue YoY in Q4 2020.
Agency XYZ can help StillTween get big eCommerce results quickly—even in a crowded landscape. Nancy, can we talk about what that might look like?
Best,
Travis
As with our other improved example, everything in this email is highly targeted to the recipient's industry. The first sentence addresses an immediate pain point for the prospect. The rest of the email is devoted to communicating how the agency can provide solutions to relieve that pain. Its shorter length (compared to the original) is also more accessible.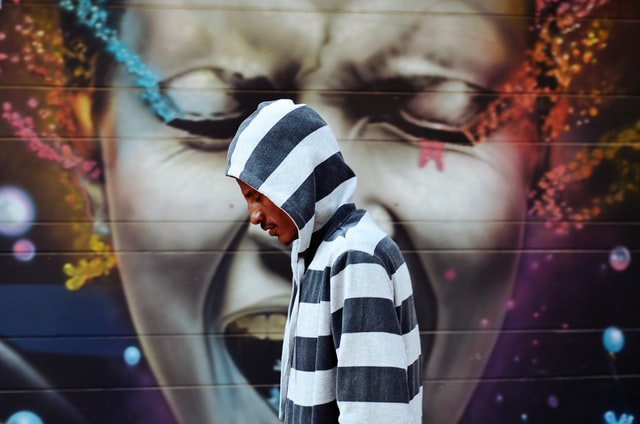 New Biz Misstep #3: Being desperate
Another common mistake agencies make is appearing desperate in their outreach emails. Trying to be everything to everyone and lacking a solid new business strategy (as discussed above) can be symptoms of desperation. When an agency is selling itself based on lower cost, that smacks of desperation too.
Healthy agencies know their value. They have identified their best clients. And they qualify prospects to focus on the clients and work that is best for the agency. These agencies' owners understand the value of equal business stature and seek to be partners with their clients, not commoditized service providers.
The imaginary agency that sent the email below is doing a lot of things wrong, including selling themselves short. The odds of an email like this leading to desirable new business for the agency are extremely low.
Ineffective version:
Hey Kim,
Just wanted to drop you a note and let you know that ABC Agency is currently accepting new clients. Like you, we are based here in Austin. I know you probably get a lot of emails from agencies, so I'll keep this short. We are a fully integrated, full-service agency that works with all B2B, B2C, and D2C brands, so you can rest easy knowing ABC Agency has you covered.
Here's why you should work with us:
-We're the best agency
-We do everything
-We know your audience
-We live and breathe our culture
-We're FUN
-We won an award last year
-We offer the best value!
-We beat our competitors' prices
I look forward to hearing back from you, Kim.
Best,
Kevin
Here's how this agency could do a better job of reaching their recipient:
Better version:
Kim,
I see you are also a member of the Business Owners' Association here in Austin, and I want to reach out to you as a fellow local business owner and BOA member. My agency, ABC Agency, opened a downtown office last year not too far from you.
Green Plant is doing amazing things with its online presence, so kudos to you on that. I saw your interview in the Austin Times last week, so it looks like you're getting some great local press coverage, too. If you ever want to amplify your marketing efforts on a national scale, ABC Agency has an excellent network of brand growth specialists. We've helped regional brands like Bowflex, FitWater, and GardenElectric go national and global.
Would you be interested in meeting for coffee? I'd love to learn more about what's next for Green Plant and whether there might be an opportunity for us to collaborate.
Best,
Kevin
This is a personal, targeted email. It draws on a shared organizational affiliation, a shared business community, and references the prospect's recent accomplishments. Additionally, it positions the agency as a potential resource, making the prospect aware of how the agency might help, when—and if—she has a need. It offers a no-pressure, friendly introduction and is likely to get a response.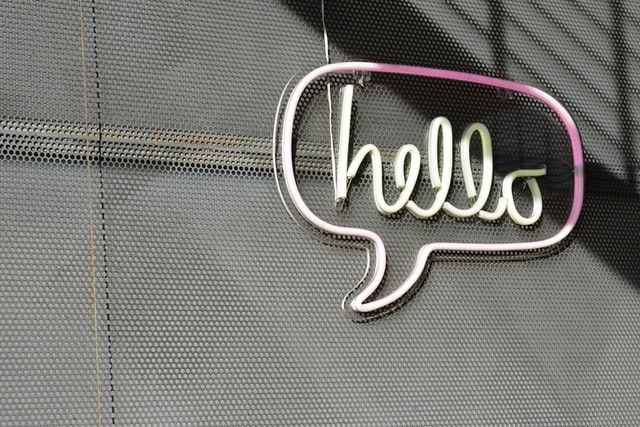 New Biz Misstep #4: Failing to reach the inbox
Deliverability rates for emails have fallen below 80% for many senders, according to Validity. More emails are being marked as spam and going straight to the junk folder or getting bounced back from the recipient's email server. If your email never makes it to the prospect's inbox, it doesn't matter how compelling and relevant your message is.
Common causes of poor email deliverability include embedded images (including your agency's logo), hyperlinks, attachments, and spam triggers in the email's body or subject line. We typically like to include at least one link back to the agency's website in the email, but be aware that more than one or two links can make a big difference for deliverability. And don't forget there is usually at least one hyperlink in your email signature, as well.
Some of these issues may be new to you because they are less likely to impact deliverability among your known contacts. When you reach out to new prospects, though, deliverability is more likely to be an issue. You can improve deliverability rates by minimizing links, omitting attachments, avoiding common spam triggers, and using a text-only email signature for your outreach emails.
The email below was written without much thought for deliverability (or relevance).
Ineffective version:
Gloria,
I noticed that you haven't replied to my previous emails yet. I hope everything is okay. I want to share some additional work examples with you so that you understand the full range of our capabilities. Check out this list of links I curated for you:
-Bob's Building Supplies Campaign
-New Jersey Avocados Campaign
-Wild Horse Sanctuary Campaign
-Beaver Falls Visitor Center Campaign
-Landscaper's Paradise Campaign
-Rainbow Peaches Campaign (not directly related, but also worth checking out!)
Here's my LinkedIn so we can connect there too. Also, refer to the attachments for additional info.
Talk to you soon,
Gerard
Here's how this imaginary agency could do a better job of reaching its recipient:
Better version:
Gloria,
I want to follow up on my previous messages about marketing work for agricultural brands. We've just published some new work for United Dairy Farmers that I think will be of particular interest to you, given the parallels to the National Cattleman's Beef Association.
As always, I'm here if you'd like to discuss new paths for NCBA.
Best,
Gerard
Gerard Whimsay
Founding Officer
ABC AGENCY
(800) 555-1212
This updated version includes a single link, which will also put the prospect on the agency's website. The message is short and relevant, and the e-signature is text-only. It is more likely to get through to the prospect's inbox and get their attention.
Parting thoughts
Writing outreach emails for your agency's new business efforts can be challenging. Without an underlying strategy to provide a structural foundation, it's easy to fill in the blanks with less compelling information that won't resonate with your prospects.
But, when you start from a well-developed strategy, you can focus your message on what is most relevant for your prospect. If you know who your target is (role, vertical, etc.) and what immediate challenges they face, you can speak to their pain point and focus on how your agency can alleviate it. That's the #1 difference between an outreach mistake and an outreach success.
Read more:
Image credits: Photo by youssef naddam on Unsplash; Photo by Roman Kraft on Unsplash; Photo by Yoad Shejtman on Unsplash; Photo by Adam Solomon on Unsplash