Do you consider search consultants when planning your agency's new business program? And what is the best way to do that, exactly?
As we continue to explore how agencies can actively build positive relationships with search consultants, we have put together some best practices for engaging agency search consultants. Follow them to ensure your agency doesn't needlessly miss out on new business opportunities. Optimizing your agency's position with search consultants falls into a few different buckets, which are outlined below.
Additionally, we recently reached out to a handful of industry-leading search consultants to get their thoughts on how agencies should connect and provide information to them. In this post, we'll share what we heard from Barry O'Neil, Senior Consultant at Mercer Island Group, Lindsay O'Neil, Senior Consultant with Mercer Island Group, Russel Wohlwerth, Principal at External View Consulting Group, Lorraine Stewart, Founder & CEO of ROJEK Consulting, and Michael Goldberg, Principal of ROJEK Consulting.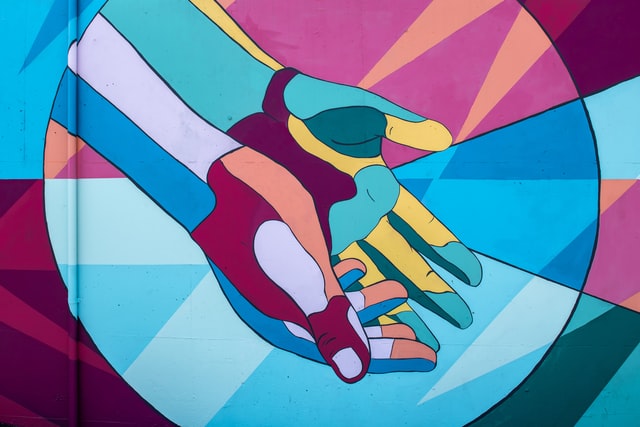 Registries, directories, and databases
With tens of thousands of agencies in the U.S. alone, many search consultants turn to registries and their own databases to manage the search process. (The 4A's and ANA recently addressed some concerns with search consultant databases in their 2020 Best Practice Guidelines for Agency Search Consultants.)
If you have not already done so, make a list of the consultancies, industry databases, and affiliate groups where your agency should have a presence. The 4A's and Winmo have two of the most widely-used agency databases, so that's a good place to start.
It's important to ensure that your agency's database, registry, and directory listings are as current and accurate as possible. Try to include your recent and best work as well as client testimonials. Track them to revisit at least once a year, if not more. In the past, we've found that directory listings contained dated information that did not accurately reflect the agency's current positioning.
Connecting with search consultants
Agency search consultants are not interchangeable. Do some research to determine whether the regions they serve and their areas of specialization align with your agency's services and industry expertise. You can find a current list of search consultants from the 4A's. Explore their websites to understand what they do. Identify those that are most relevant and important to your agency, and reach out to them, if appropriate.
Next, make a plan to connect and provide them with the information they need. Last year, I spoke to Hasan Ramusevic, CEO of agency search consulting firm Hasan + Shumaker, and I asked him what independent agencies can do to get on his radar. He quickly responded, "pick up the phone." Sometimes, it's as easy as that.
Most search consultants are interested in learning what's going on at your agency, but you must be respectful of their time. Read the information provided on their websites. Ask them about their preferred method of receiving agency updates if it's not clear.
Some consultants have databases that you can go into and manually update your profile. For others, it might make sense to send a quarterly update that includes information about new business wins and losses, new key hires, and changes in positioning, services, or other significant developments.
Don't just subscribe all consultants to your agency's newsletter, where you republish curated content and share a few of your blog posts every month. Demonstrate your agency's value by sharing only relevant information in the manner and frequency each consultant prefers.
We asked our panel of agency search consultants about their preferred methods and frequency of receiving agency updates, and this is how they responded:
Barry O'Neil said Mercer Island Group prefers to get emails every six months or so with updates on news and client wins. He says email newsletters can also help keep your agency's name at the top of his inbox.
Lindsay O'Neil (also of Mercer Island Group) adds, "We are the people that love to receive agency newsletters and/or quarterly updates. A simple email with an update on the latest news, a recent win, or campaign success is also welcome."
Russel Wohlwerth at External View Consulting Group tells us it's helpful to hear from agencies on a regular cadence, either quarterly or semi-annually—if there is something newsworthy to communicate. Additionally, if you have big news to share, he says, it may warrant a one-off email.
Lorraine Stewart and Michael Goldberg explained that ROJEK Consulting prefers to have agencies introduce themselves by registering on their website. Agencies can then provide the requested information and keep it updated.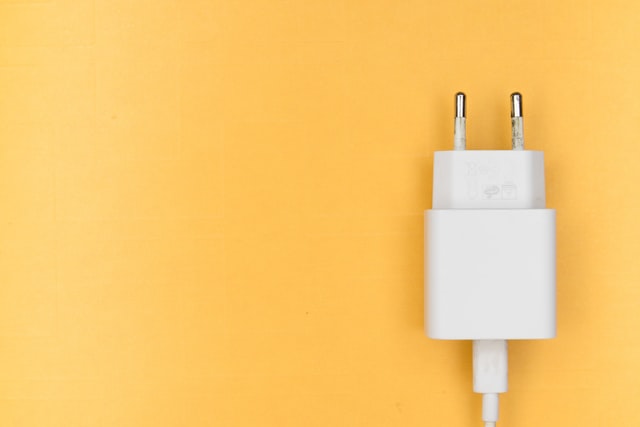 Relationship building
In some cases, you may want to incorporate targeted relationship development into your new business strategy. Amid an ongoing pandemic where in-person networking opportunities are limited, this is a more challenging undertaking. However, it is still possible to build a reciprocal relationship in which each party creates value for the other.
To do that, you must first understand how you can bring value to a search consultant. How can you and your agency be a resource for them? In an earlier post, Lorraine Stewart of ROJEK Consulting recommended providing commentary on industry trends "to make yourself invaluable." Endorsements and recommendations are other options Stewart suggests, if you've had a positive experience with a consultancy. What works well for one search consultant may be ineffective for others (as you can see in their responses), so try asking them directly.
We asked our panel of agency search consultants if they have any advice for agencies that might be interested in building a relationship with them, and this is what they had to say:
Barry O'Neil said Mercer Island Group does "a ton of agency introduction and catch-up calls (all virtual, these days)," and they are "always happy to do so." The calls help Mercer Island's team understand "not only what the agency does in terms of capabilities and specialty/industry niche, but also how the agency talks about themselves in terms of positioning and differentiators." Barry says those factors help their team match agencies with the right opportunities.
Lindsay O'Neil provides further context by adding, "Every search consultancy is different. For our part, we welcome friendly reach-outs from agencies looking to get to know us better. We often respond with an offer to hop on an introductory call to learn more about the agency or to catch up on the latest news." She says, "In our minds, having as much information [as possible] about the current agency landscape helps us best serve our clients. When agencies reach out to share news, they are doing us a favor."
Russel Wohlwerth at External View Consulting Group says that "with 30-50 agencies reaching out" to them every week, they find it "difficult to get back" to each one. He notes that their "income comes solely from marketer clients," which creates some "tension in the business model."
Russel says his personal preference is to have a copy of the credentials deck because it gives him an overview of the agency. He notes that some agencies do a great job of getting his attention by including a "short, thoughtful background paragraph and a credentials deck." His firm keeps a file "for every agency that contacts us, including materials and all emails." Sometimes, he says, the emails are so good that he will call the agency on the spot. On the other hand, most agencies "just want to know how they can get on our radar without giving us any idea of who they are."
Lorraine Stewart and Michael Goldberg say that ROJEK "welcomes connections" with agencies and the process of getting to know them. Lorraine directs agencies to the consultancy's website, where they can submit relevant, introductory information "as a first step." (Database registration includes a one-time $500 administrative fee). Following an exchange and review of agency materials, their team will schedule a ROJEK Readiness call, during which they will "provide strategic insights/feedback" and get to know the agency's leadership and its ambitions for growth.
When we asked what information they get from agencies that is — or is not — helpful to them, our panel of agency search consultants responded as follows:
Barry O'Neil said Mercer Island Group looks for the basic facts that would show up on a fact sheet (headcount, typical account size, client list and experience, and capabilities). They also like to hear about the clients agencies think they'd be a good fit for, noting "sometimes it's better to hear it from you than have us put you in the wrong 'box.'"
However, when it comes to a search, Mercer Island's team specifically looks for the information asked in the RFI/RFP. Barry says, "providing a lot of information about your agency that falls outside of that can sometimes clutter a response and make it read as off-the-shelf, rather than customized to the client. In general, save the extra stuff for the appendix."
Lindsay O'Neil provides additional insight into what Mercer Island looks for by adding, "When we are researching agencies for a client review, we look for the information that the client needs to make their decision. Clients want to know what kind of agency you are, your philosophy, what makes your work unique and compelling, that you have a repeatable strategic process that delivers consistent success, what it is like to work with you, and your agency capabilities and experience."
Concerning specific assets, Lindsay continues, "Great case studies are important as they demonstrate how you have solved similar challenges for other clients. I'd also add the importance of contact information. You'd be amazed how often we are unable to contact an agency that we'd like to invite to a search."
Russel Wohlwerth at External View Consulting Group says he's "not a fan of agencies that try to be news aggregators." Still, he does "like business intelligence and agency research studies" as he finds them helpful. He also likes "newsletters that are not too long."
Noting that some agencies email them every week, Russel says, "too many agencies send me emails designed for clients. It's interesting to see how agencies sell themselves, but these emails ultimately offer little of the information we require." Finally, when it comes to credentials decks, Russel notes that some agencies are so focused on positioning that "they neglect to tell us what they do."
According to Michael Goldberg at ROJEK Consulting, "culture eats everything else for lunch." While noting that every search consultant wants to hear about agency clients, hires, wins, and work, the ROJEK team puts an even greater emphasis on organizational culture and agency values. Stewart and Goldberg reference ROJEK's proprietary CultureFit™ process, which is based on cultural data science. They say ROJEK's appreciation for unique agency cultural values enables them to build productive client-agency partnerships that are immediately effective and sustain over time.
Digital presence
Your agency's online presence is one of its most important new business assets. It constantly acts on your behalf (or against you, as the case may be). Have you evaluated your website and social accounts from an agency search consultant perspective?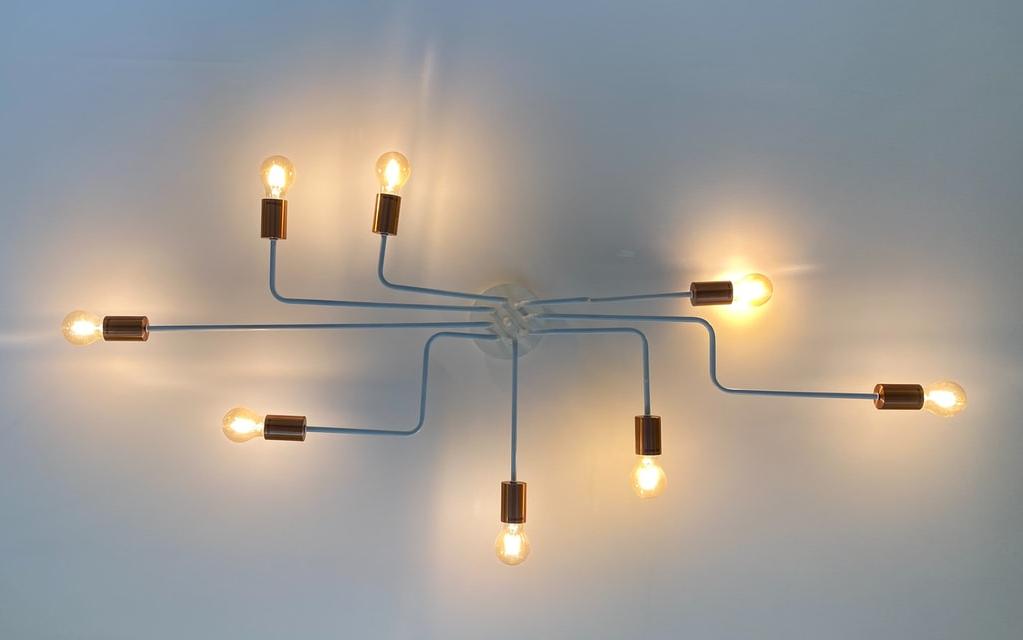 Basic information
Many search consultants have addressed what they are looking for on an agency's website in prior publications, like the 4A's "One Piece of Advice for Agencies." For example, Barry O'Neil of Mercer Island Partners previously observed that "...basic facts like headcount and client lists are often missing or hidden."
Lindsay O'Neil has also indicated elsewhere that she wants to easily locate "a simple list of capabilities, case studies, awards experience, creative examples, and leadership bios...not to mention key contact information." She goes on to bluntly state, "If I don't have an address, phone number, and email, I won't be reaching out." Note that she says "and," not "or." If your agency's "Contact us" option includes only a form without also providing an email address, you aren't making it easy for people to contact you via their method of choice. And you may be eliminating your agency from consideration.
Here's another search consultant tip: don't use newbusiness @ youragency.com as a point of contact for potential opportunities. Russel Wohlwerth of External View Consulting Group recommends using firstname @ youragency.com instead, explaining that "most clients shopping an account will not respond to an anonymous email address." Is your agency's head of new business identified by title and name, with direct contact information available on the website (phone number and email)?
The same thing goes for your "contact us" form. Nobody wants to send a message into the abyss. Can you personalize it to identify a specific person who will receive the message?
Finally, don't forget clear positioning. If a search consultant can't easily figure out what your agency does, why they do it, and for whom, as well as what makes them different and better than their competitors, it hardly makes sense for them to include your agency as an option for their client.
User experience
It doesn't seem like agencies give a lot of thought to search consultant UX on their websites—just as many continue to struggle with prospect UX in general. How can your agency provide a better experience to stand out?
June Blocklin of Juel has suggested an agency search consultant portal might be one idea. I would add that it need not even be a portal—it could just be a page that is clearly identified in the site navigation to direct search consultants to all of the information they need in one place. It might include a downloadable pdf designed to facilitate sharing your agency's profile and key selling points with potential clients.
In all of the agency websites we've reviewed, I don't recall seeing a single one call out to search consultants. That seems strange, given the number of consultant-run pitches and the fact that targeting to personas is a long-established tenet of inbound marketing. But before you rush to update your website...you'll find that search consultants' response to this idea was decidedly mixed. You might be better off focusing on optimizing for prospect UX in general.
We asked our panel of agency search consultants what they think about agencies setting up a landing page specifically for search consultants and what information they'd like to see on such a page. Here's what they said:
Barry O'Neil said his view is that "any prospect coming to your site—whether it's a potential client or a search consultant— is going to want to see the basics before anything else: size, capabilities, clients, case studies, expertise, and contact information." Meaning that the information shouldn't be hidden on a landing page, but rather be easily accessible for all visitors. Barry goes on to say, however, that "if there were a site just for me where I could easily find that information, that would work for me."
Lindsay O'Neil told us: "This is an interesting idea. However, search consultants are looking at an agency website through the eyes of their client, so we are looking for the same information you'd provide to prospective clients. I'd suggest spending the resources on making your website more prospect-friendly instead."
Russel Wohlwerth says, "I think that is a great idea. I want to know how many people you have, your current clients by status, i.e., AOR, project, etc., recent relevant work, recent wins, categories you are interested in—stuff like that."
Lorraine Stewart says a landing page would be "a nice to have but not necessary." She and Michael Goldberg echo the Mercer Island team's thinking, saying, "the agency site should serve as a prospecting tool in its own right." Goldberg adds that "industry databases like Winmo and the 4A's are better investments for agencies to share basic facts & stats information, and with greater visibility."
Proof points and expertise
ROJEK Consulting's Lorraine Stewart previously shared other suggestions about what search consultants want to find on agency websites related to positioning, proof points, and expertise. She emphasizes that agencies' capability claims should be supported with credible proof points, such as "...executive-level client references, sustained integrated campaign effectiveness, and for some, industry awards for marketing effectiveness."
"While agency websites that provide information clients seek to aid their vetting process are impressive; those that round out the claim and build the case for agency capability, expertise, and impact have the higher value." —
Lorraine Stewart, ROJEK Consulting
When it comes to agencies' thought leadership efforts, yes, Stewart confirms, agency search consultants do care. She cites webinars, publications, and co-sponsored events as "quality strategies to advance the consultant's understanding of the agency and its sweet spot." Stewart also welcomes "relevant, newsworthy research presented with interpretive thinking."
Here's a very important observation for agency leaders to note. Though most agency websites contain a lot of work and fewer (if any) case studies, Stewart downplays the value of the work, saying essentially that creative capabilities are table stakes and "a showcase of work can be difficult for [clients] to assess out of context." Having written frequently about how agencies can get better at demonstrating value and showing proof of results, I can't agree more on this point.
Instead of showing 80% work and 20% case studies on your agency's website, try swapping those proportions.
Agencies would do well to look at how they present their work and their case studies. Go back and evaluate them from a search consultant's perspective and a prospect's perspective. Why will they care? How is it relevant to them? Does it demonstrate value? What problem does it solve? By what processes did you come to solve it? How does it connect to business results? Ask "...and so what?" repeatedly until you hit more specific — and ideally quantifiable — processes and outcomes. Otherwise, that video work you think is so cutting edge will come across as meaningless.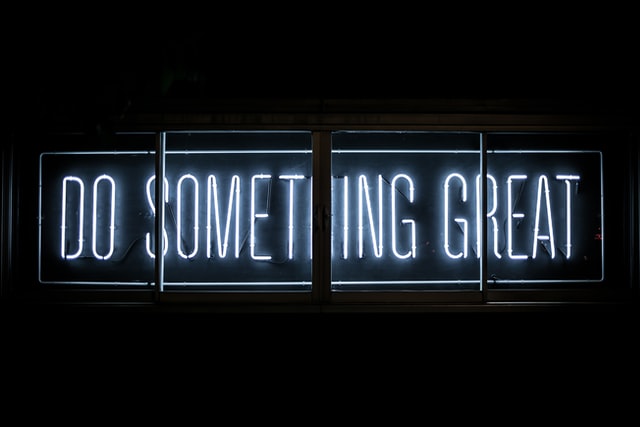 To Stewart's point, agencies' work out of context does not add as much value as they might think. For many prospects, the work is a means to an end, and the end has an economic value associated with it. The more agencies can bridge the gap between work and results, the further they will get with engaging search consultants and attracting prospective clients.
Social media
Don't overlook your agency's social media presence; search consultants may check you out and follow you there as well. Be sure that your agency's brand identity and profile description are current and consistent across channels and platforms—and that you are regularly posting relevant content that conveys expertise.
Parting thoughts
Now that you know how to connect with search consultants and serve up the information they are looking for, you may be asking whether it's worth your time to reach out to them. That depends on whether you like the idea of missing out on possible opportunities. We recommend that you do take steps to get on agency search consultants' radars.
But is it really necessary to reach out to search consultants, or will they probably find you on their own either way? We asked them about that, too. As with most things in new business, it's better to be proactive rather than wait for things to fall in your lap.
When we asked our panel of agency search consultants whether they think they'd be likely to find an agency that is really good at what they do, even if they don't proactively reach out to them, this is what they had to say:
Barry O'Neil told us, "We track hundreds of agencies, so if a new "it" agency's being talked about in industry publications or winning awards, for sure, we'll hear about it." He goes on to say that "for everyone else, a direct conversation's the best way to ensure we're thinking about you when the right-fit opportunity comes along." In either case, he says, "You can only tell so much about an agency from a website visit, so you reaching out gives context and adds depth to our understanding of your agency that we otherwise wouldn't have had."
Lindsay O'Neil added, "This is a big 'maybe.' Obviously, we are well-versed with the large, well-known agencies and holding companies. That, however, leaves out the bulk of the industry. Agencies that make it a priority to create a prospect-friendly website, get themselves on lists, submit for awards, and establish themselves as thought leaders are much more likely to come across our desk than those who don't do that work."
Russel Wohlwerth says of his team's process, "We follow the press and reach out to agencies that look interesting or are making news. We also have a large network of marketing people and often get tips on agencies that are rising stars."
Finally, Lorraine Stewart says, "ROJEK is targeted and proactive in its search and sourcing process for its clients. So while we would say yes [we probably would find them either way], and that we know the industry very well, why gamble?" Additionally, Goldberg adds, "It's also helpful to understand agencies from their POV."
Hopefully, this information will challenge you to step up your efforts with agency search consultants. Specifically, to be proactive about connecting with them, to make your communication as relevant as possible, and to make the information they seek easily accessible on your website. Who knows what you might be missing out on when you don't?
Read more:
Image credits: Photo by Tim Mossholder on Unsplash; Photo by Markus Winkler on Unsplash; Photo by Fabio Bracht on Unsplash; Photo by Clark Tibbs on Unsplash