At halfway into the month, the holiday lull is in the rearview, and business is again moving at full speed. Before things get slammed into overdrive, you can still make time to do a status check on the state of your agency's new business program for 2020. There's no better time to do it than at the start of a new year.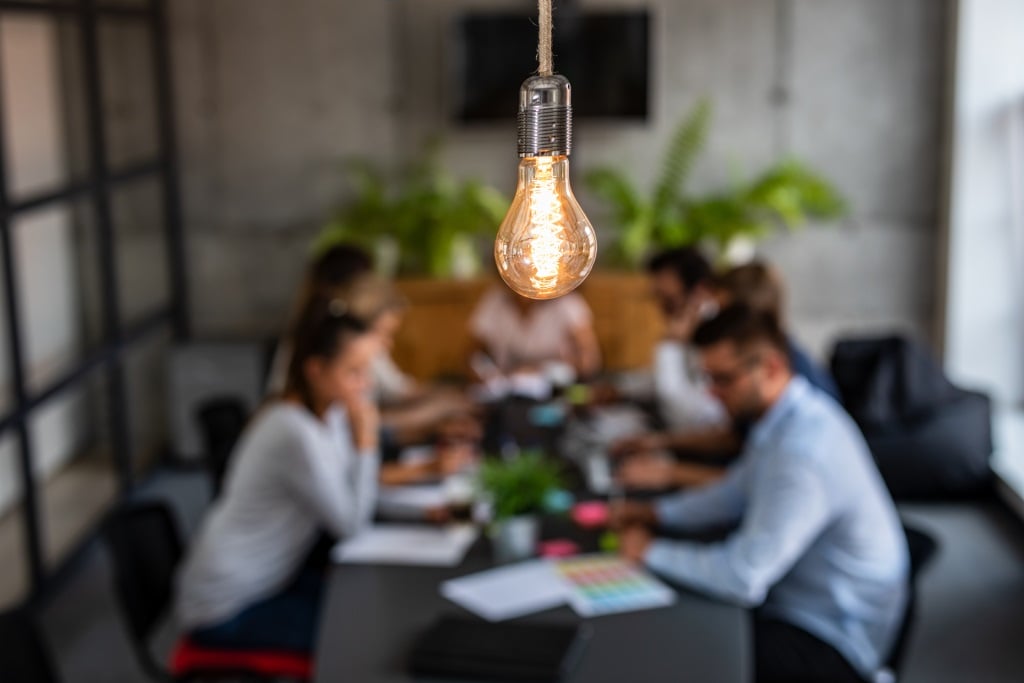 Here is a list of some things to consider as you do your status check:
Agency transitions
Have agency leaders or other key personnel left your agency in the past year (or since you last revisited your positioning)? Have new team members been acquired? Do those personnel changes affect the authenticity and accuracy of your positioning or ability to offer key services?
Is your agency SWOT or value proposition affected by recent personnel changes, and do you need to make strategic changes (to positioning or otherwise) in response?
Has your client roster changed in a way that affects your agency's stated area(s) of expertise? Are you still claiming expertise in a vertical that you haven't done work in for more than five years, or has everyone on the creative team(s) responsible for work in a given vertical moved on? Do updates need to be made to ensure your agency is presenting itself authentically and accurately?
Do you need to make changes to your client roster? For example, Karl Sakas shared some stories with us about how some clients bring in little revenue but demand a disproportionate share of agency resources. Another way to look at your client roster is like its an investment portfolio, as Darren Woolley of TrinityP3 recommends here. Will planned changes to your current and future client roster affect the overall direction of your agency, how it is positioned, and what types of clients you want to attract?
Positioning
Audit your agency's positioning. Is it still accurate? Still relevant? Still compelling? Is it consistent? TIP: Have someone who is removed from your agency review it and ask them their thoughts on those questions. When reviewing your own agency's positioning, you are more likely to miss positioning weaknesses.
Look forward and backward. Look at what your agency has done over the past 12 months. Look at what it is currently doing. Then think about what your agency wants to do going forward. Is that work still in alignment with your positioning?
Give your services the hard eye. Have any of them expired? Meaning, is the service no longer in-demand, no longer relevant, or no longer something that you can offer in a way that does justice to your agency? Is the language used to explain your services outdated? Do your service offerings need to be restructured or trimmed back? Are there new services that you should add to reflect changing marketing conditions (such as on-site services to supplement an in-house team)?
Once you've confirmed your agency's positioning, do an audit of your online presence to be sure it reflects the current position consistently. In the past, when we've done studies of agency positioning trends, we've noticed that agencies often have different versions of their positioning in their meta descriptions that are picked up by the search engines and shown in the search results. Other common places where older positioning can live are in Google My Business, LinkedIn, Twitter, Instagram, Facebook, and agency directories.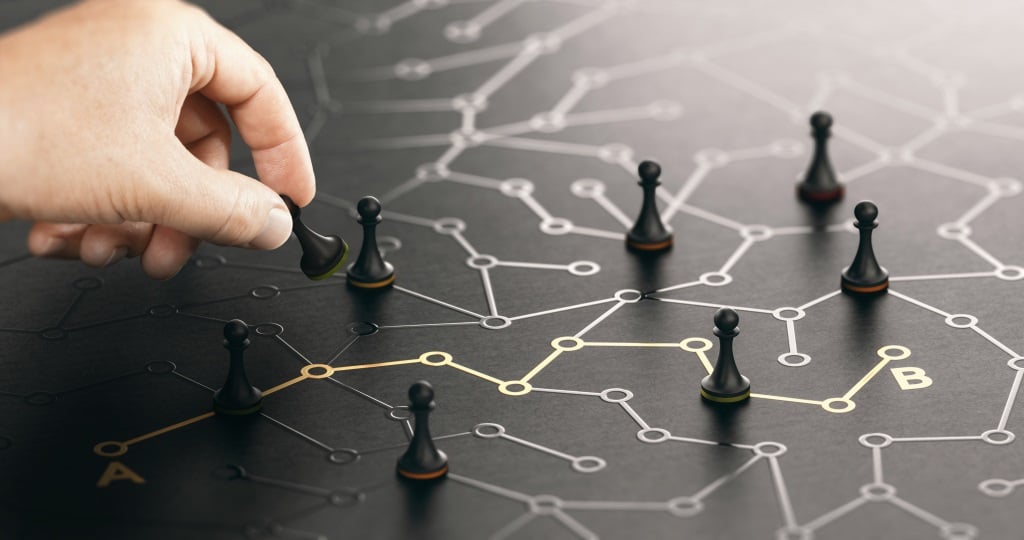 New business assets
As much as agencies love to talk about winning new business, pitching, and closing, most of them still don't have an up-to-date, workable new business plan. The new business plan serves as a roadmap. It provides a foundation for what you will accomplish and how, and clarifies who is responsible for what. It helps you hold people accountable for doing the identified steps and reaching the articulated goals. Jody Sutter wrote a useful post outlining the essential elements of an annual new business plan here.
As you create or update your agency's new business plan, take a look at your sales pipeline, and evaluate its health. Is it full of qualified leads? TIP: Think about your CRM or other sales/account management software and whether you have the tools to effectively service prospects and clients, nurturing and retaining them across the customer lifecycle. Perhaps you have the right tools but aren't using them in a way that delivers on their full potential. Can you succeed this year with the tools you currently have?
To put your new business plan in motion, you need to know who you are going to target as potential clients. To do that, first you need to know who your ideal client is. What type of business, or person, is most in need of your services? Who are your services most attractive to? What services and verticals are most fruitful and profitable for you? And what story do you tell your prospective clients about how your agency can help them? Once you know those things (as well as what type of business you don't want), you can create a qualification checklist and questioning strategy that will become the backbone of your new business efforts.
To support your new business plan, it helps to have an outline of your agency's sales process. Part of your process is knowing when and how to use your qualification checklist to qualify opportunities as they move through the funnel. Putting this on paper can help you avoid lost opportunities that slip through the cracks. More critically, this process will help you avoid wasting precious agency resources on opportunities that you will never close, or that aren't a good fit for you.
Review your new business supporting assets. First and foremost, that means your website. Aside from positioning and services, evaluate your website for page load time and performance, usability on mobile devices, UX design, lead generation potential, and overall aesthetic. Does it look current? Is it written for your peers or your prospects? Once on your website, is it easy for potential clients to understand what you do, who you are, and how you can help them? Secondly, that means case studies. Specifically, are your case studies relatively recent, and do they include business outcomes and KPIs (not just marketing metrics)? Are they well designed, and do they tell a compelling story of how your agency solved a problem? Are they clearly organized by industry vertical and service?
Finally, evaluate your agency from a thought leadership perspective. What have your agency leaders written about that supports their position as experts and furthers their individual brand and the agency's brand? Have your agency's executives been published in industry or trade publications? Has your agency been represented at industry events? Are you and your team cultivating your brands and interacting in online forums and on social media? Are you networking, building relationships, and exchanging ideas with the right people? Where and how does it make sense to grow your agency's profile in support of new business this year?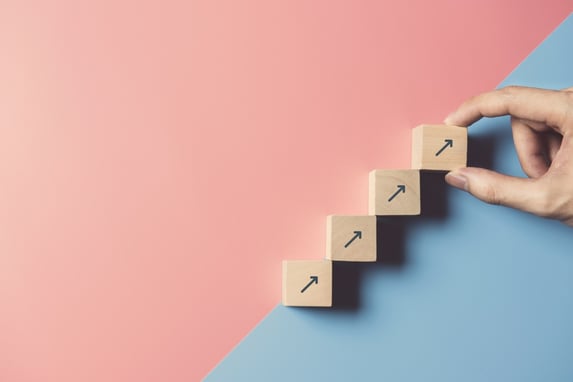 Newer elements on the new business landscape to consider:
New business is not the same game that it was a few years ago. It's not even the same as it was a year ago. Here are some elements that have become increasingly important for agency new business and would be wise to consider as you carve out your 2020 strategy.
How can you deal with procurement effectively when pursuing new business? I shared some of my thoughts on it earlier this year. Katie Deighton has shared negotiation tips for dealing with procurement in The Drum. You may also be interested in Tim Williams' post about how agencies can improve their interactions with procurement by developing pricing as a core competency.
Speaking of pricing strategy, in the current environment where client-agency relationships are so fluid and margins increasingly narrow, it's advantageous to be well-versed in pricing strategies and the available remuneration options.
There's a lot of M&A activity going on, not just with agencies, but also with brands. If you are working with or pursuing brands who are undergoing M&A, you may want to read these tips Alison Ralph of The Future Factory recently shared in The Drum.
The shift to a predominately project-based work environment has dominated everything I've read lately. Instead of leading to AOR opportunities, there is a definite trend emerging of "serial project-based work," according to Digiday. So the challenge for agencies is not only how to secure project-based work, but also how to thrive in an environment where project-based work is often the endgame.
It seems like we are back in the same place we were this time last year, with respect to identifying broken trust as the underlying issue behind fractured and shrinking agency-client relationships. It's critical for agency growth (not only from a retention standpoint but also for generating new business) that agencies are able to strengthen these relationships. Ideally, even when clients and agencies part ways, the door is not closed to future opportunities. Does your agency have an actionable plan for activities, processes, and practices to support client relationships across the customer lifecycle? Katy Howell of Immediate Future just wrote about how to onboard new clients in The Drum. Once they are on your roster, here are some ideas for activities to retain them. See this post for ideas on how to nurture lost opportunities and clients for future new business.
Agency culture and diversity continue to influence agency new business. One of the takeaways from The Drum's recent Pitch Perfect conference was for agency leaders not to underestimate the importance of agency culture for winning new business. I have written specifically about the new business impact of agency culture and diversity, and Drew McLellan has also written about it in Forbes. What we are seeing is that more brands want to connect with a diverse consumer base, and they are less interested in engaging agencies that may have a siloed thought process and therefore have trouble making authentic connections with their target audience. How will this affect your agency and how you position it in 2020?
Want more growth-oriented ideas to chew on?
Last year, Forbes Agency Council rounded up some new year's goals from agency professionals here. In previous years, Steve Boehler has shared his thoughts for planning your New Year's new business activities via the Agency Management Institute here. Further back, Kyle at Proposify wrote a post with some ideas to reflect on and expand your agency at the start of a new year, and it's still good.
Here's to a strong new business year for your agency. Buckle up; if anything is certain in this climate, it is that we're in for a wild ride.
How can outsourced new business help? Read our case studies:
Image credits: Agency new business new year © Adobe Stock / REDPIXEL; New year new business strategy © Adobe Stock / Olivier Le Moal; new business in a changing landscape © Adobe Stock / oatawa