The past couple of years have been a wild ride. However, even amid lingering concerns about Omicron and economic uncertainties, there's a sense that the worst is behind us as we enter 2022.
Contingency planning is, of course, still in order, and significant challenges remain for agencies. But, coming off of historic revenue declines in 2020, most U.S. agencies recovered by the end of 2021. AdAge reports Zenith, Magna, and GroupM have all predicted unprecedented growth for the ad industry in 2022.
The flood of industry predictions for 2022 has been well underway for a couple of weeks. I've been following these predictions and trends, thinking about how they will impact our agency partners. Consequently, I have identified five of the biggest threats to agency new business this year. Put another way, each of these threats represents an opportunity for agencies to improve their position and grow their agency in 2022.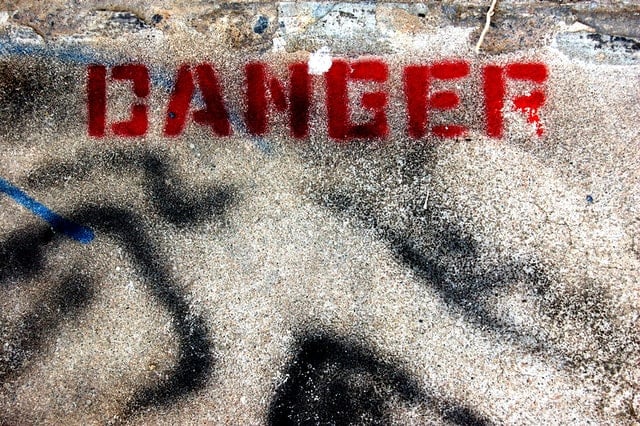 Here are the biggest threats for agencies this year
Inability to attract and retain the talent necessary to win new business and service client accounts
Hiring is expected to remain a challenge for agencies throughout 2022. Digiday recently reported that media agencies' search for talent has become desperate in the wake of newly-won business coming out of 2021's "mediapalooza."
It's important to note that media pitches are one of the first places where we've seen brands consolidating their business with one agency rather than spreading it across multiple agencies. The trend will likely spread beyond media pitches in 2022. Agencies should keep in mind that the talent pipelines they've tapped into to quickly staff up for large projects in the past may not be there for them in 2022.
How will agencies attract talent when brand-side opportunities and tech companies beckon?

Because of the relatively low entry and mid-level pay and excessive overtime that has defined working conditions for most of the advertising industry, agencies must work to regain their attractiveness to prospective employees. Not just in terms of pay and benefits but also quality of life, cultural alignment, and growth opportunities.
To be competitive, many agencies are investing in multiple talent pipelines that will help them access a more diverse pool of talent (in terms of age, experience, education, ethnicity, ways of thinking, abilities, geolocation, and more). Adweek has shared how holding companies and independent agencies are uniquely rising to this challenge. Additionally, agencies are looking at global staffing options (including acquiring firms throughout Latin America to access talent).
Finally, agencies that misjudge the importance of agency culture, purpose, values, and commitment to ESG in 2022 (including sustainability and DE&I) do so at their own peril. Not only have these qualities become competitive advantages for agencies to attract and retain talent, but those who ignore them or offer only lip service can expect to see a negative impact on their hiring and retention rates.
Global recruitment firm Robert Walters reports 41% of U.S. office workers would refuse a job offer if a company's environmental, sustainability or climate control values do not align with their own (Digiday).

Inability to create sufficient diversity in new business pathways
This ongoing issue has taken on greater importance in 2022 because of its connection to employee retention and overall agency growth.
Traditionally, one of the most common paths to new business has been participating in a search via RFP or RFI and pitch process. For multiple reasons, among them the costs of participation, mismanagement of the process, and the shrinking size of the end opportunity, agencies have become disenamored with agency searches. Today, agency searches are regarded by many as a necessary evil. Before opting into a search process, careful qualification of the opportunity is essential to minimize wasted agency resources and maximize win rates.
Of all of the pathways to new business, agencies most love referrals, despite their drawbacks, which include potentially ending up with clients who aren't the best fit for the agency and its future growth. We love the idea of referrals too, but suggest if your agency leans on them heavily that it uses them as strategically as possible.
Two of our preferred paths to new business involve trying to circumvent the costs associated with the search process while being more intentional about the agency's new business relationships. The first is through ongoing strategic outreach (via email, phone, social media, and perhaps in-person), leveraging a combination of relevant proof points and thought leadership. The second may come out of those outreach efforts, which is trying a new partnership on a project basis.
Agencies were initially skeptical about project-based work, given its smaller scope relative to AOR relationships. However, as an alternative point-of-entry to client relationships without the costs of an agency search, projects with an opportunity for future growth are increasingly viewed as ideal scenarios for agencies.
In 2022, we recommend agencies drill down on the cost-benefits of the resources they are spending in pursuit of new business. They should evaluate how their agency's new business resource expenditures map against other "like" organizations (by size and specialty, against benchmarks provided by the new OUCH! Factor Report™) and think more critically about how long it takes before a new relationship is profitable. It may mean they need to adjust their approach to new business efforts in 2022.
Agencies that don't think strategically about how to be most effective and efficient with their resources may find their new business efforts directly contribute to employee burnout and lower ROI.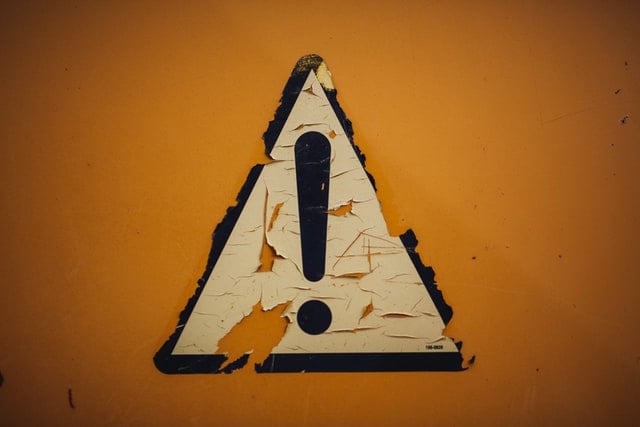 Inability to differentiate the agency
Effective positioning is a constant challenge for agencies, and in 2022 it's going to be even more acute given the scale of staff turnover, M&A activity, and emerging competition. Many agencies will be undergoing brand adjustments to account for internal and external changes, and their unique strengths may have evolved.
Look critically at how your agency presents itself to outsiders in the 2022 context and reevaluate how it stacks up.
"Where agencies fall off is when they try to be all things and they're not sticking to what their core focus area, specialty and expertise is,"

— Marla Kaplowitz, president and CEO of the 4A's (in Adweek)

Once again, industry insiders are discussing the importance of agency specialization and the need for agencies to define themselves around a core trait to stand out. We see this in terms of potential acquisition targets for M&A (Business Insider) and also as a way to remain relevant for in-house agencies and brands otherwise seeking to consolidate their business with a single agency (Adweek).

Agency branding is also a key ingredient for agencies hoping to demonstrate their value in 2022, says Adweek's agencies editor, Jameson Fleming. He cites Adweek's Agencies of the Year — The Martin Agency (purpose-driven, culturally relevant work), Mischief @ No Fixed Address (fearlessly creative), and TBWA (the "Disruption Company") as examples.
Inability to communicate the agency's value
Agencies are waging a battle against commoditization. While the elevation of creative effectiveness will hopefully improve the playing field in 2022, brands continue to ask agencies to do more for less. And that's why we need to talk about procurement.
The pandemic-induced budget cuts of 2020 brought with them even greater scrutiny on agency value and ROI, and just like that, the importance of procurement's role grew. According to Piscari's chief executive, Mike Lander, "marketing procurement will be a key driver of value in 2022 and beyond," and he predicts "more tough negotiations ahead for agencies in 2022."
Here are some things that will be more important to marketing procurement in 2022, says Lander: savings that deliver growth, flexible SME supply chains, technology enablement, sustainability, DE&I, and ESG, and shorter-term commitments.
Further cuts to agency budgets and doing more for less at clients' insistence seems unsustainable in an environment where agencies often have low to no margins and are severely understaffed. Let's not forget, agency employees are burned out and quitting. Lander's advice is valuable for agencies that can still make these opportunities profitable and worth their effort. Otherwise, 2022 may be the year that sees agencies finally unable to give even more for even less.
Beyond procurement, agencies can demonstrate their value through differentiated positioning and agency brand, case studies that show proof of results, and by finding new ways to charge clients based on results instead of just billable hours.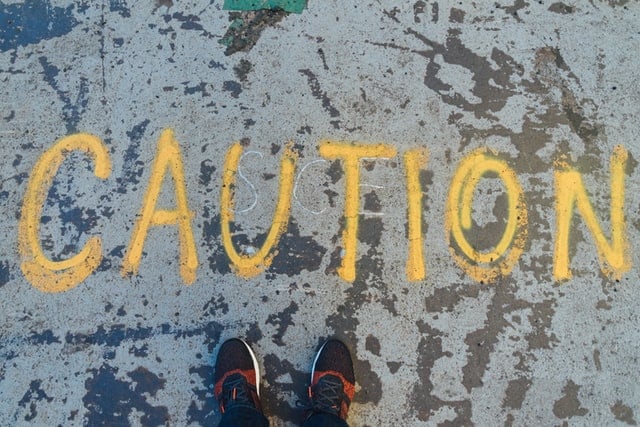 Inability to deliver what brands are looking for in 2022
There have been significant changes in the advertising landscape over the past couple of years. What are marketers seeking from agencies in 2022, and how well are you positioned to deliver? Do your capabilities and offerings match up to what prospects want?
We've already addressed the increased interest in agency consolidation to simplify relationships and create efficiencies. Agencies without big holding company resources should think about building relationships and offerings that will also support those goals for clients.
"Agencies are motivated to acquire because marketers are looking to work with fewer agencies.

Marketers that use different agencies end up with a complicated attribution problem." —

Mike Mothner, CEO of WPromote (in Business Insider)

According to Gartner, CMOs have shifted nearly three-quarters of their marketing budgets to pure-play digital channels and moved more of their work in-house. In the past few years, we've watched as in-house agencies defied expectations about what they can and can't do, creeping further into service areas and capabilities once considered to be safely in the domain of outside agencies. While brands continue to grow their in-house agencies in 2022, agencies may still have an opportunity to fill in gaps with specialized services.

M&A is taking place at a frenzied pace. Agencies should take note of who is acquiring what and why. Many agencies and PE firms are looking to acquire capabilities in performance marketing, cookieless ad companies, and e-commerce advertising. According to Patrick Coffee, Sean Czarnecki, and Lauren Johnson in Business Insider, prospective acquirers are also looking at highly specialized agencies (for example, those that serve a specific retail ad platform, or streaming TV ad buying, or short-form video).

Acquirers are also looking at analytics firms. Zach Morrison, CEO of digital media agency Tinuiti said he's seeking measurement companies as advertisers ask for more proof that their ads drive sales (Business Insider). When your competitors acquire these new capabilities, where will that leave your agency? Access to data, analytics, and attribution aren't just client-side issues. They directly impact agencies' ability to demonstrate proof of effectiveness with measurable results that will help them close future business.

For most holding company agencies, data, digital transformation and digital media were the major growth drivers in 2021. In 2022, we may see a widening gap between agencies ready to deliver the data, analytics, and technology brands seek and those who aren't.

Another trend that could impact demand for agency services is the expected diversion of B2B marketing budgets from branding efforts to lead-gen programming. The motivation for this shift is quicker returns and easier-to-measure results. (Yet another reminder that the expectation of proven results is everywhere we turn; agencies should check their case studies and plan accordingly).

Finally, we can't overlook the metaverse. How will your agency take advantage of the new opportunities it presents (for itself and clients)?
"Every agency deck in 2022 will have a metaverse activation in it. Just like every deck in 2021 had an NFT idea in it, every deck in 2020 had a Netflix series in it and every deck in 2019 had an Airbnb partnership in it. The metaverse is clearly the next boom, but before pushing metaverse activations on our clients, we must take the time to figure out what the hell it actually is—and how it may be useful to our client's businesses." — Dan Lucey, chief creative officer, Havas, (in AdAge)
Parting thoughts
Successful agency leaders maintain a healthy degree of paranoia about what the future holds. They don't sit back and rest on their laurels. Agencies need to reevaluate their offerings regularly because the context is constantly changing. Are your services still relevant? Are you still talking about the right things to the right people? Why does your agency still matter?
Ask the hard questions. The more uncomfortable they are, the better.
Amid all of the noise about what's important in 2022, nothing ranks higher than understanding how all of the trends connect back to your agency's continued growth. Whether you prefer to think about these points as opportunities or threats, they will be determining factors in what kind of year your agency creates for itself.
Read more:
Image credits: Photo by Matt Artz on Unsplash; Photo by Антон Дмитриев on Unsplash; Photo by Markus Spiske on Unsplash; Photo by Goh Rhy Yan on Unsplash