First of all, thank you for reading. In the past few years, our blog readership has grown by over 800%. That's due, in part, to the thoughtful insider expertise we've been able to share via interview guests and collaborators like Chris Shumaker, Drew McClellan, Karl Sakas, Julie Halpin Anderson, Max Lenderman, Ken Robinson, Chris Perkins, and Dave Fischer. I also like to think it's partly due to our willingness to tackle some tangentially-relevant issues and explore trending topics in new ways. (Granted, there have been some mixed results, such as our post exploring whether mass retailers were an emerging threat for agencies. Spoiler: they aren't).
New business doesn't exist in a vacuum. In everything we do and read and create, we constantly think about the new business impact. It's our goal to share posts that are insightful and helpful for our audience of agency leaders and new business professionals. With that in mind, here's a list of our most widely read posts from 2019, along with a few other recommended reads from our team. If you missed them, you might want to give them a read.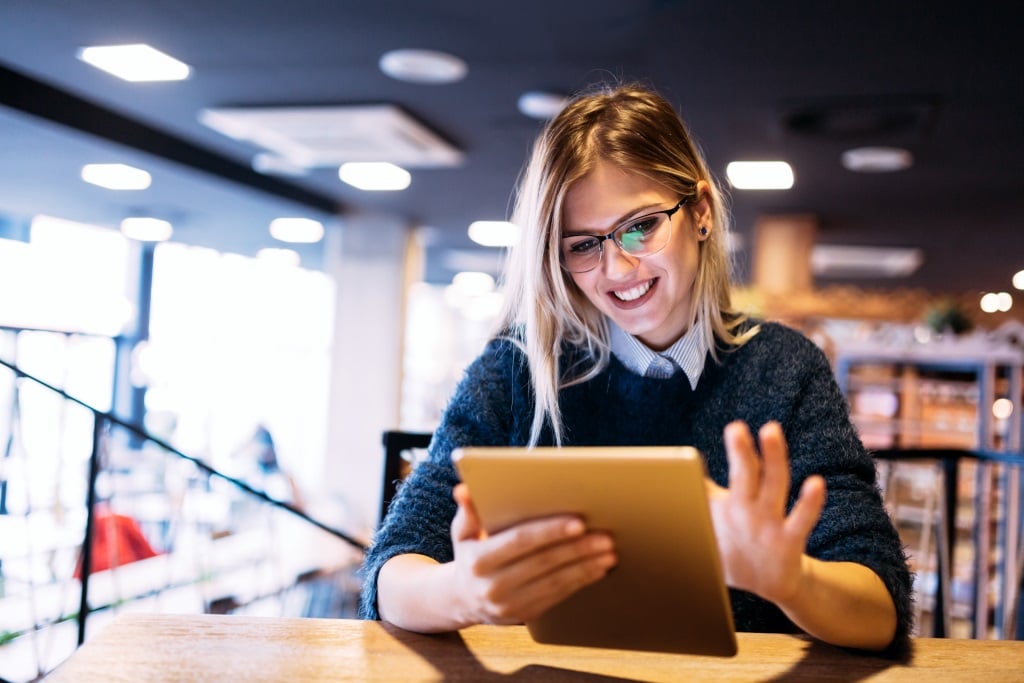 #1 - Getting Paid: A Look at Agency Compensation Models
This post pulls together ideas for non-traditional and creative compensation models, describes the standard compensation models, and rounds up the data on what remuneration models are most popular. With AOR opportunities on the wane and the agency-client relationship evolving, agency leaders need to be versed on the available options so that they can enter into financial arrangements that are rewarding (or at least fair) to both parties. The post closes with tips on how to position your agency for more revenue opportunities. Read more here.
#2 - Let's Talk About Your Agency's Capabilities Deck
Inspired in part by a LinkedIn post from Lindsey Slaby of Sunday Dinner, this post encourages agency leaders to think critically about their capes decks. For example, is it the best solution for the situation at hand? Are you approaching it with the right sense of purpose? It also includes features of good decks vs. flawed decks and "best practice" tips to keep in mind. Read more here.
#3 - 15 Questions to Ask Before Your Agency Responds to an RFP
This was one of the first posts on The Agency New Business Blog, and is by far our most popular post of all time. It's a short but useful post about qualifying opportunities to avoid wasting resources on RFPs you won't win. Read more here.
#4 - When Your Problem Isn't New Business: Agency Financial Health
This post features an interview with Karl Sakas, management consultant and executive coach to hundreds of agency owners around the world. Karl identified some benchmark KPIs that gauge agency financial health and spoke with us about when new business is (and is not) an appropriate solution for agency financial woes. The insights he shared in our discussion are important for agency owners to understand when considering new business solutions. Read more here.
#5 - Rethink Your Agency's Approach to RFIs & RFPs
This post was created from an interview with Chris Shumaker, former CMO of the Martin Agency, FCB Worldwide, Publicis USA, and Grey NA — and a great source of knowledge about the RFP and RFI process. With real-life stories and examples, Chris lays out a new and smarter way for agencies to approach the RFI/RFP process. More importantly, it's centered around a change of perspective, which is within reach for any agency. It concludes with examples of simple, specific adjustments you can implement for better results immediately. Read more here.
#6 - 6 Ways Agencies Botch Prospect Meetings
This post explores where agencies often go wrong in prospect meetings and offers tips to avoid repeating those mistakes. It addresses pre-meeting preparation, effective questioning strategy and qualifying questions, equal business stature, being agency-centric vs. client-centric, being overly focused on creative ideas, and the importance of confirming next steps. Read more here.
#7 - What Agencies Should be Ready for in 2019 (New Biz Perspective)
This is a variation of an article I wrote for Adweek last year. It identifies five key trends agencies faced in 2019 (and will continue to face in 2020) along with advice on what your agency can do to prepare. Read more here.
#8 - How to Use the Small Agency Trend to Your Advantage
It's a great time to be a small agency; they are in demand for many reasons. In this post, we look at the underlying factors that make small agencies so covetable in today's advertising landscape. Then we explore how agencies of any size can use those insights to make themselves more attractive to prospects. Read more here.
#9 - A Fair Approach to Spec Creative for Agency Pitches
Informed by our interview with agency search consultant Ken Robinson of Ark Advisors, this post explores the costs and ROI of pitching for agencies, along with paid pitches and ownership of intellectual property. As we take the stance that spec creative shouldn't mean free work and speculate on the future of spec creative, Ken shares his expert insights from having been on all sides of the table. Read more here.
#10 - Analyzing Agencies in 3 Hot Niches: A New Business Perspective
One of the key things we do in our work with clients is to evaluate their websites and new business assets to offer an unbiased outsider perspective. This is one of several posts where we give a glimpse of what that looks like in practice. In this case, we identified three niche-specific agencies, looked at their website and positioning, and made some high level, introductory observations about what works and what doesn't. In this case, each of the three agencies we identified was doing a lot of things that worked. If you want to see examples of agencies "doing niche" well, you should take a look. Read more here.
Want more? Take a look at these other most popular posts of all time:
Other under-appreciated but recommended posts include:
I hope you find something here that inspires you to level-up your agency. Next week I'll be back with some "house cleaning" suggestions to get your agency ready to win new business in 2020.
Don't miss the next post!
Image credits: best agency new business blog posts © Adobe Stock / nd3000